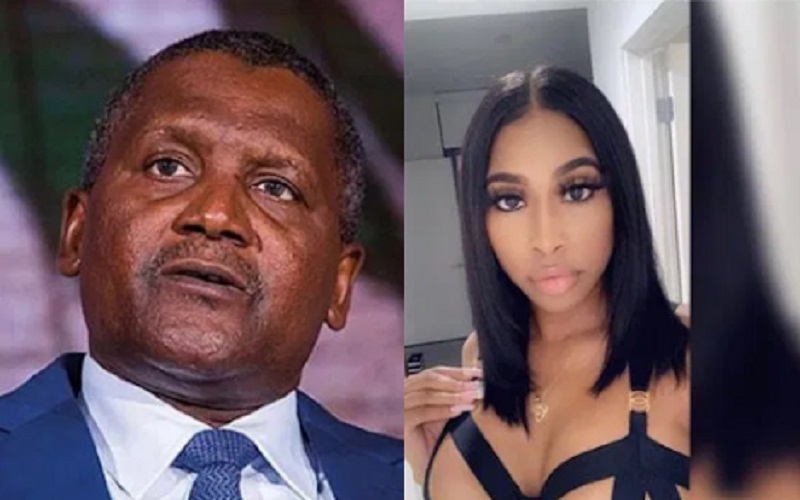 Autumn Spikes, one of the American women linked to Nigerian billionaire Aliko Dangote has fired back at him following a defamation lawsuit filed against her.
It was earlier reported that Aliko Dangote filed a defamation lawsuit against Autumn Spikes for exposing his buttocks on social media.
According to the report, Dangote who filed the suit under a pseudonym "John Doe" is seeking $30,000 in compensation for the damage to his reputation.
Reacting to news of the lawsuit, Ms Autumn Spikes took to social media to make more revelations, alleging that Dangote is suing her because she refused an offer of $15,000 and a monthly payment of $2500 (around N1 million naira) to keep her mouth shut about her relationship with Africa's richest man.
Autumn Spikes disclosed her relationship with Aliko Dangote lasted nine years.
Autumn Spikes wrote on Instagram:
"I have not been served. But since this is public record, let's discuss it. What are your thoughts? I was insultingly offered 15k and 2,500 a month to sign an NDA but I declined. I gained legal counsel in which we countered his offer. Mind you his first initial offer wasn't disclosed in the terms of his proposed NDA. Therefore I was pressured and influenced to sign. Which was already a violation of his own NDA.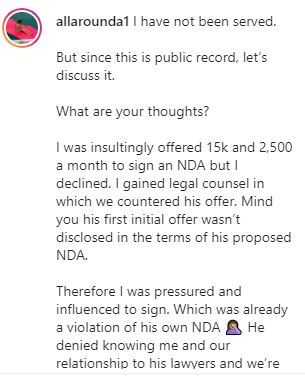 "He denied knowing me and our relationship to his lawyers and we're asked for proof of our affair…now I'm being sued for extortion? This is such a manly egotistical move. I've kept it private but you made it public with the lawsuit. All these claims of interviews and talk show threats will have to be proved in court so… I haven't spoken to anyone regarding our relationship."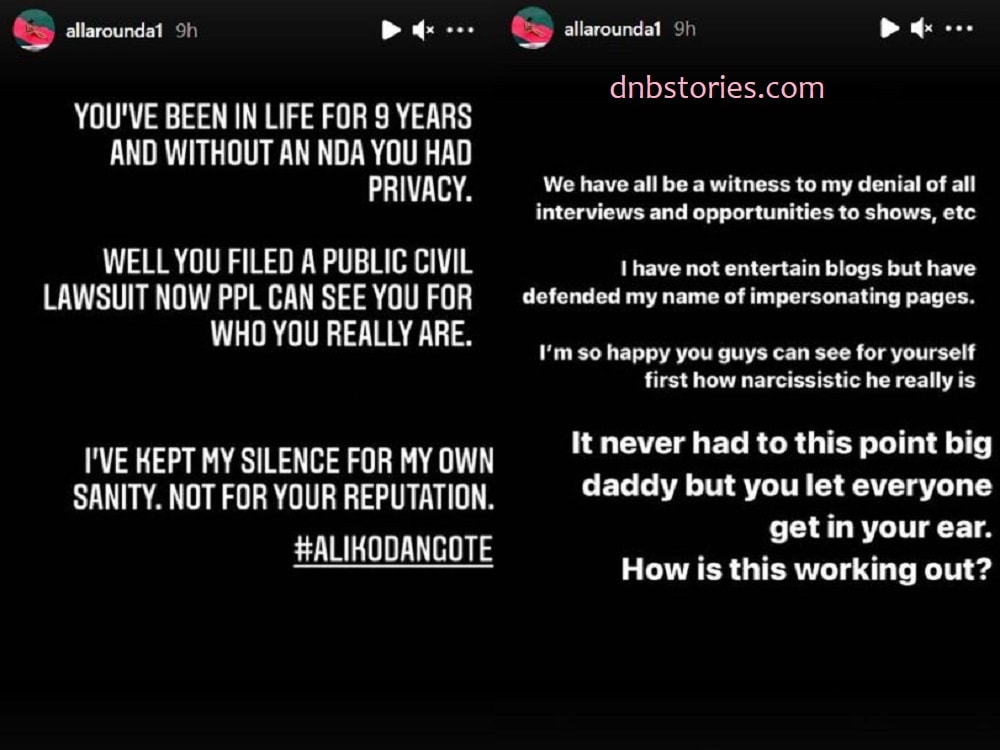 Crisis management experts have said Dangote's lawsuit was a move in the wrong direction and could subject him to more ridicule.