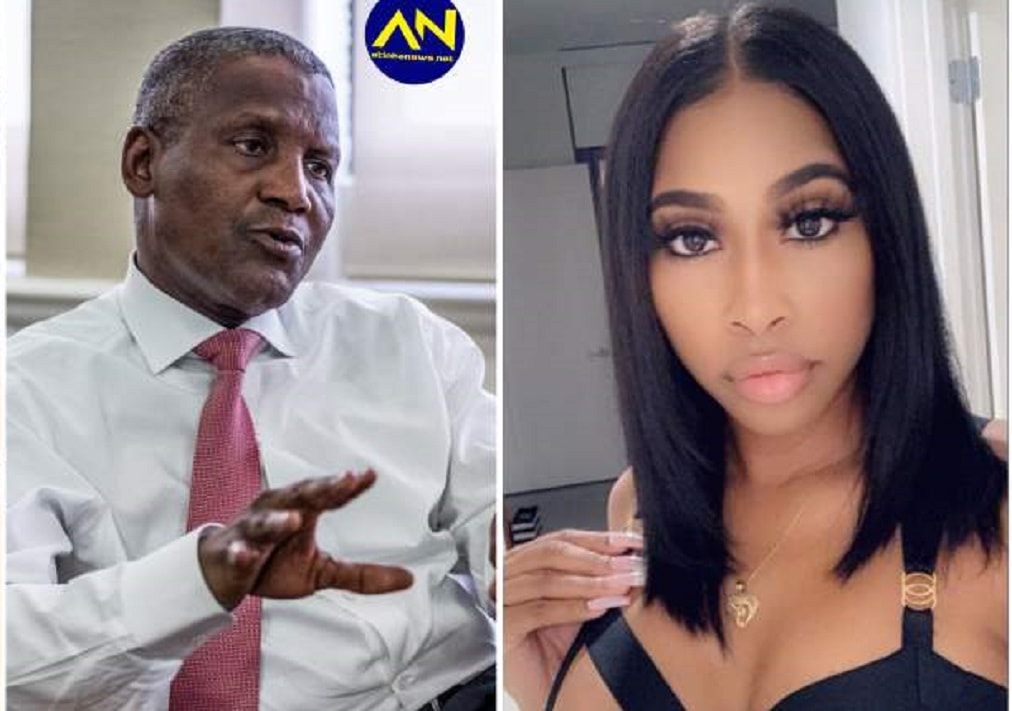 A U.S civil court has given Dangote's ex-mistress Autumn Spikes twenty days to respond to the lawsuit filed against her by the billionaire.
Africa's richest man, Aliko Dangote, had filed a libel suit against Ms Spikes using a pseudonym, John Doe.
The billionaire businessman in the suit accused ex-girlfriend Autumn Spikes of trying to extort $5 million (about N1.9billion) from him. Dangote is also seeking damages "in excess of $30,000" (about N11.4million) against Ms Spikes for posting an unflattering picture of him on the internet.
The court has said Ms Spikes has "20 calendar days" from the day she is served to file her response.
However, Autumn Spikes disclosed on social media that she is yet to be served the court documents. She also claimed Dangote offered her $15,000 and a monthly payment of $2500 (around N1 million naira) to keep her mouth shut about their relationship.
Part of the case summons Ms Spikes was served warns:
"If you do not file your response on time, you may lose the case, and your wages, money, and property may thereafter be taken without further warning from the court. There are other legal requirements."