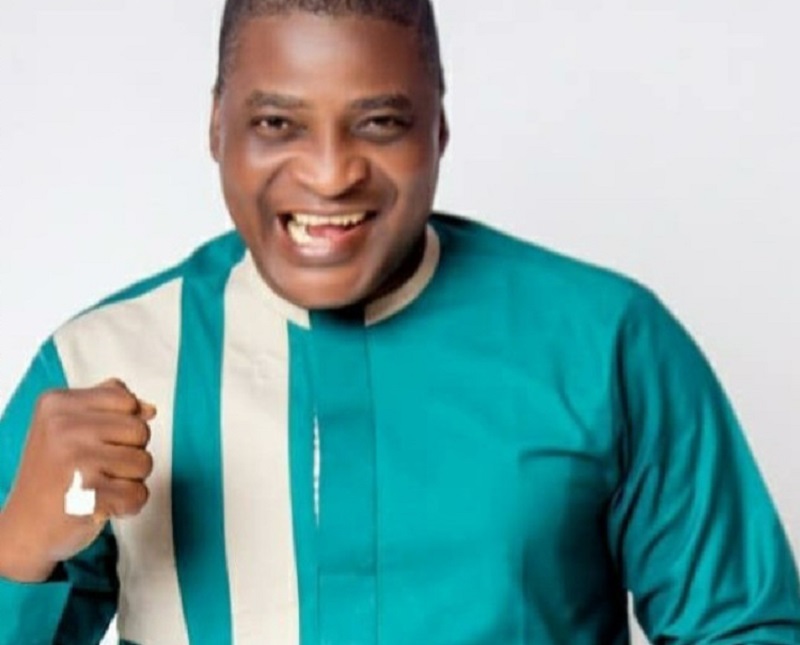 Veteran Nollywood actor and movie producer Femi Durojaiye has been severely criticized by Nigerian social media users for asking young and aspiring actors to pay N35,000 for movie roles in his production.
Femi Durojaiye had in a social media post advertised his movie projects and asked interested actors wanting to "start their career" to pay N35,000 in order to land a movie role. He also added his bank details.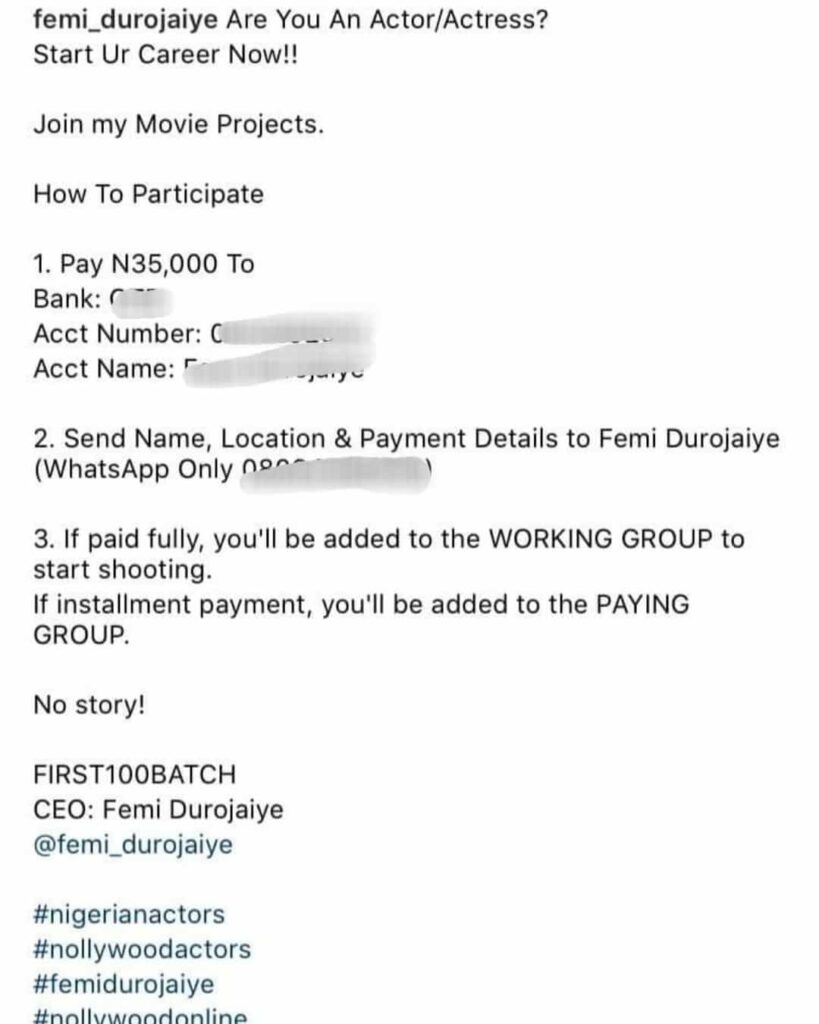 One of those that berated the actor was a colleague in the industry, actress Lara Akindoju, who described Mr Durojaiye's actions as "robbery" and urged her fellow actors not to fall victim.
Lara Akindoju wrote:
"A certain Mr Femi Durojaiye is running a promo for young/new actors to pay N35,000 to secure them roles in films. It is not a training or academy. Actors please don't fall for this. Nobody should collect money from you in exchange for a role. It is robbery and it is wrong. RUN!!"