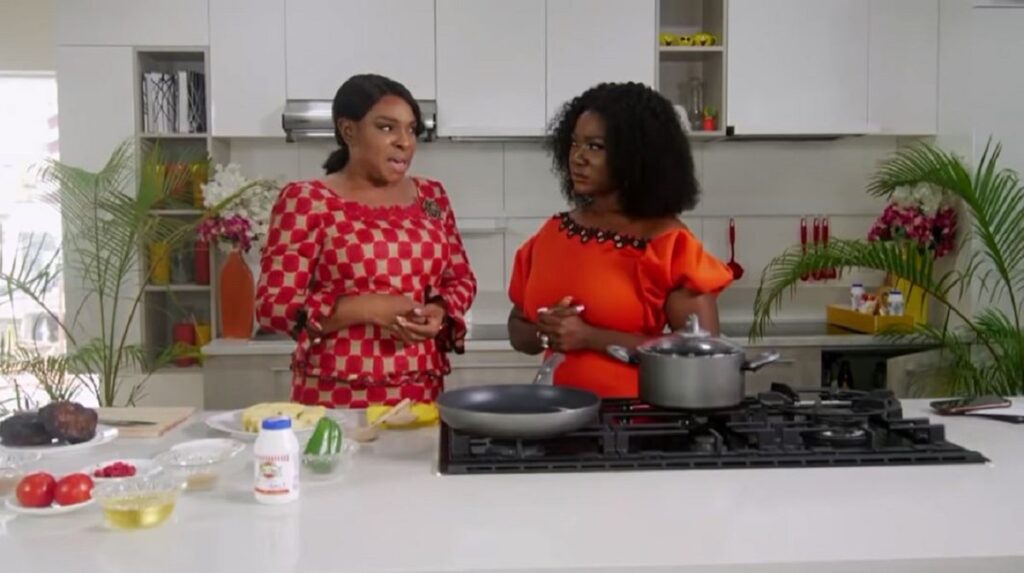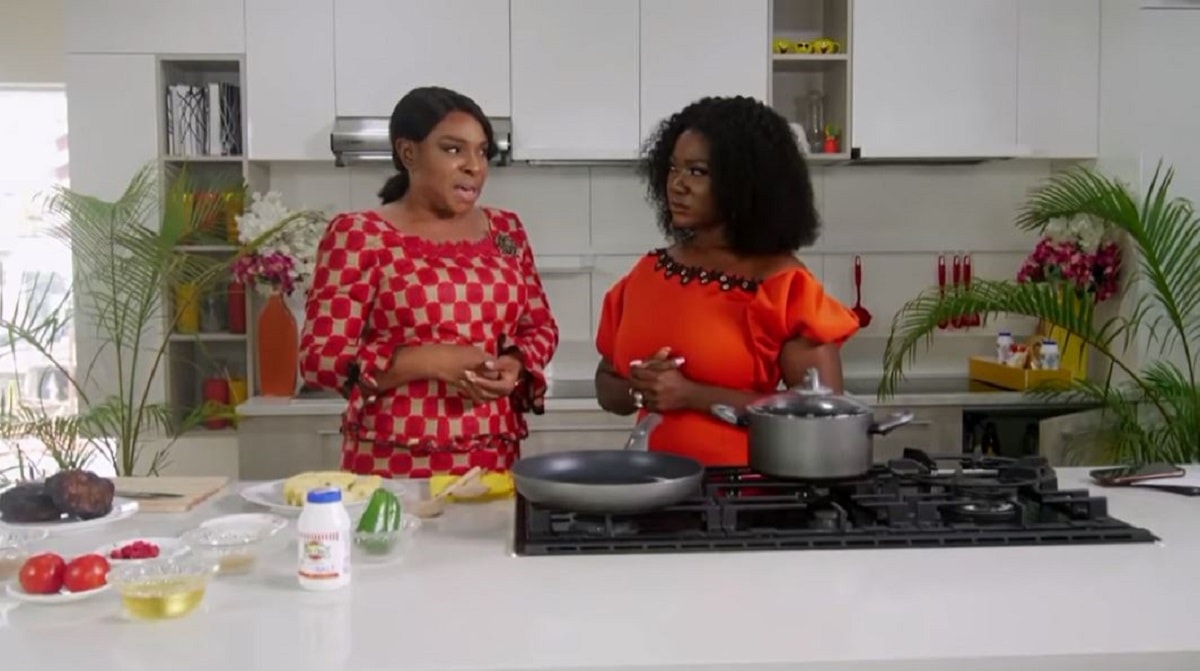 Nollywood veteran actress and evangelist Liz Benson Emeya has stated that she is not a feminist.
The iconic actress made this known during her appearance on an episode of Mercy Johnson's talk-and-cook show called on 'Mercy's Menu'.
During the segment, the show's host, Mercy Johnson asked Liz Benson if she identifies as a feminist and the veteran actress who is married to a Warri-based pastor said no.
Liz Benson said:
"I am not – I am sorry to say. I just believe in the woman that I am, that God has made me to be. I believe I have an inner strength. I have an inner mental ability that the other does not have. And so I build on it. I live with it and I progress in it. Just be who God has made you to be and you won't need the world's feminism or feminist and you will see a lot of things open up for you."
Liz Benson also advised women whose husbands are cheating on them to stay and work on it "mentally, emotionally and spiritually" instead of moving out.