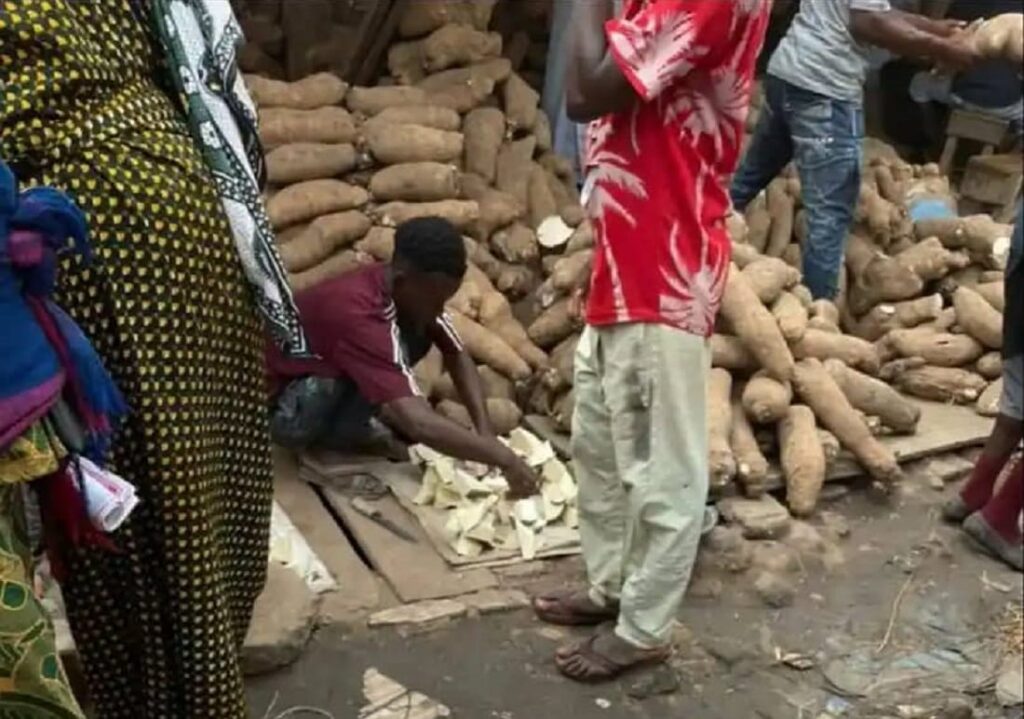 Nigerians on social media have expressed shock over fresh reports of yam been sold in slices in a Nigerian market so that people who could not afford the whole tuber can buy.
Twitter user Anita Vams (@a_vanita) wrote:
"Can you guys see Nigeria? Someone is selling slices of yam in the market (4 slices for 200 naira) so people that don't have enough money can be able to afford this to eat. Is this your country?"
Nigerians have continued to lament over the rising cost of living as the country's inflation rate hits a 4-​year high in the first quarter of 2021.