by Staff writer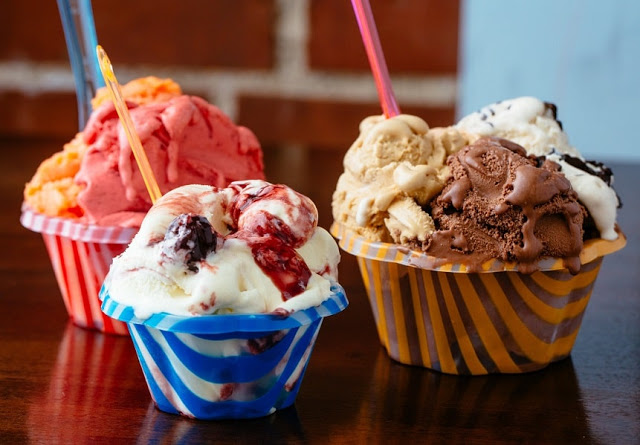 After DJ Cuppy's viral gelato moment, there's hardly any Nigerian now who does not know about the Italian frozen dessert.
In the short clip which quickly went viral, Cuppy and her billionaire dad, Otedola, were seen enjoying cones of gelato while revealing how they had had to make a stopover in Italy just to get the dessert.

The popularity of the video eventually led to DJ Cuppy releasing a song titled "Gelato" in which she featured Zlatan.
Is gelato the same as ice cream?

Hardly. First of all, ice cream is American while gelato is Italian. The major difference between gelato and ice cream is in the ingredients.
Both gelato and ice cream are primarily made from milk and cream. The difference comes in the amount of each used. Ice cream contains more cream than milk, whereas gelato is made with a greater proportion of milk.

Another ingredient that distinguishes the two is eggs; ice cream includes egg yolks while gelato is almost completely made without eggs.

As a result, ice cream contains more fat than gelato.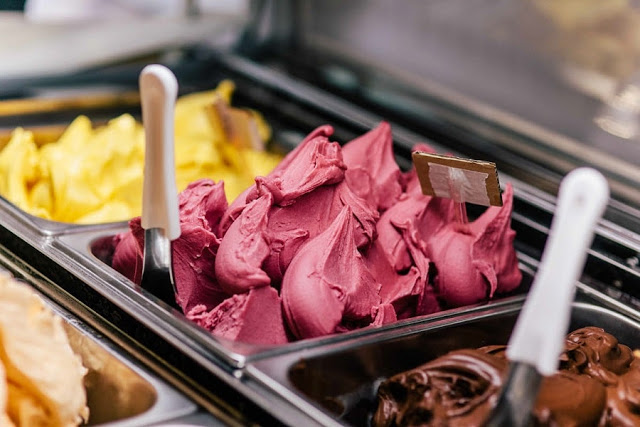 Gelato is also smoother and pleasantly denser than American ice cream.
Here are top 5 places to buy gelato in Lagos:
1. The Ice Cream Factory

Ice Cream Factory is located in Lekki Phase 1. The store is noted for its calm setting and great service. Ice Cream Factory offers a wide variety of ice cream and other desserts, including cakes.
2. Hans and Rene

This is probably the best place to buy gelato in Nigeria. Unlike some other stores that offer disguised ice cream in place of gelato, Hans and Rene's gelato is of top standard. Even Italians in Nigeria confirm the good quality of this store's gelato. You can find Hans and Rene at 1 Ozumba Mbadiwe Road, Victoria Island, Lagos.
3. Chocolat Royal

This is a classic French store, serving some of the best French pastries you can find. From handmade chocolates to bread and donuts, even viennoiseries, Chocolat Royal has them all. It seems they bounced back from the expired ingredients scandal really well. Chocolat Royal was temporarily shut down by NAFDAC in 2015 after they are accused of using expired products in making their pastries.
Chocolat Royal may or may not serve gelato ready-made but their competent cream experts are ready to whip up something once you demand and can pay for it. Item prices may be on the roof sometimes, but you sure will be getting value for your money. Chocolat Royal is located at 267A Etim Inyang, Victoria Island, Lagos.

4. Frozen Rolls

Frozen Rolls is new but they are not inexperienced. This store makes super delicious ice cream in delicious, hard-to-melt rolls. Our agent verified Frozen Rolls does not serve gelato yet but they confirmed they'd be starting soon. Frozen Rolls is located at 6 Emma Abimbola Cole, Lekki Phase 1, Lagos.

5. Cream Slices

Cream Slices is the ice cream king of mainland Lagos.

Whatever you have a taste for, Cream Slices will satisfy your sweet tooth. Asides luxury ice cream, they also offer cheesecakes, doughnuts, and other desserts.
Cream Slices also produces oven-baked fresh bread and caters for special events and celebrations.

Cream Slices have not confirmed to us if they'd start offering gelato anytime soon, like we were earlier hinted.