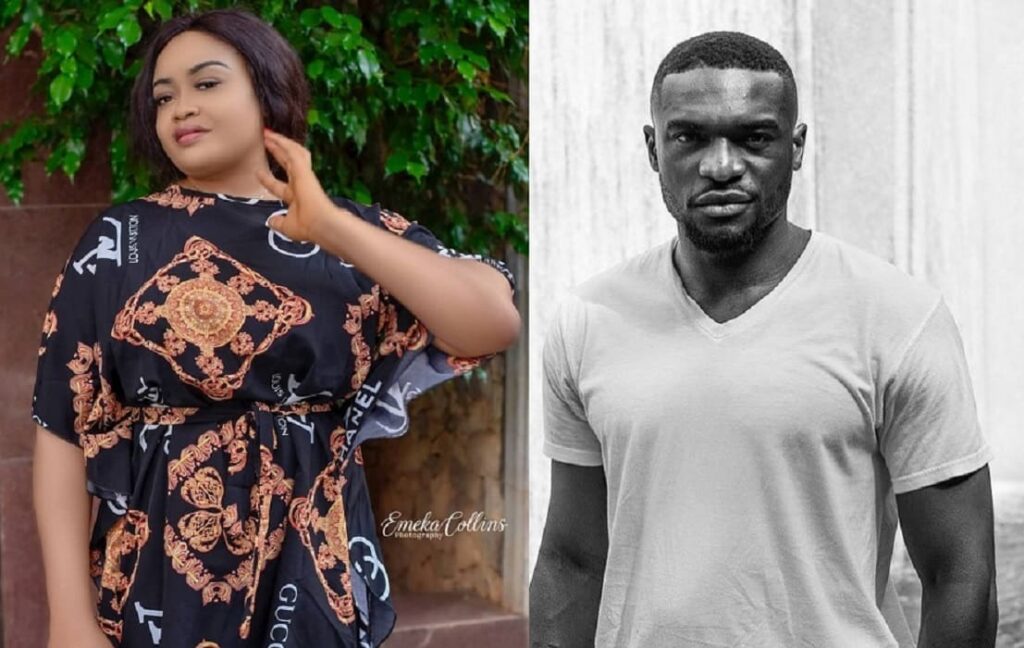 Some popular Nigerian stars have experienced the nightmare of abduction. Sadly, soft-mannered screen diva Nkiru Sylvanus and Nigeria's former finest man, Kenneth Okolie are among the list.
Nollywood stars Nkiru Sylvanus and Kenneth Okolie were kidnapped in December 2012 in Owerri, near Concord Hotel, while shooting a movie.
They spent three days in captivity – the abduction happened on a Monday afternoon and on the night of Thursday, the actors regained their freedom.
The kidnappers had initially demanded N100m as ransom but due to Nkiru Sylvanus' connection to the Imo State government, the police and other authorities swung into quick action and their release was eventually secured.
In fact, the stars regained their freedom a few hours after an open letter was written to the then IG of Police about the matter.
It is however not known if if any ransom was paid to secure the actors' release.
There were reports that the actress's family went against the warning of the Police and paid N8 million to the kidnappers.
It was later revealed that the family got desperate and made the payment when the kidnappers threatened to "molest" Nkiru and impregnate her in captivity if the money was not paid immediately.