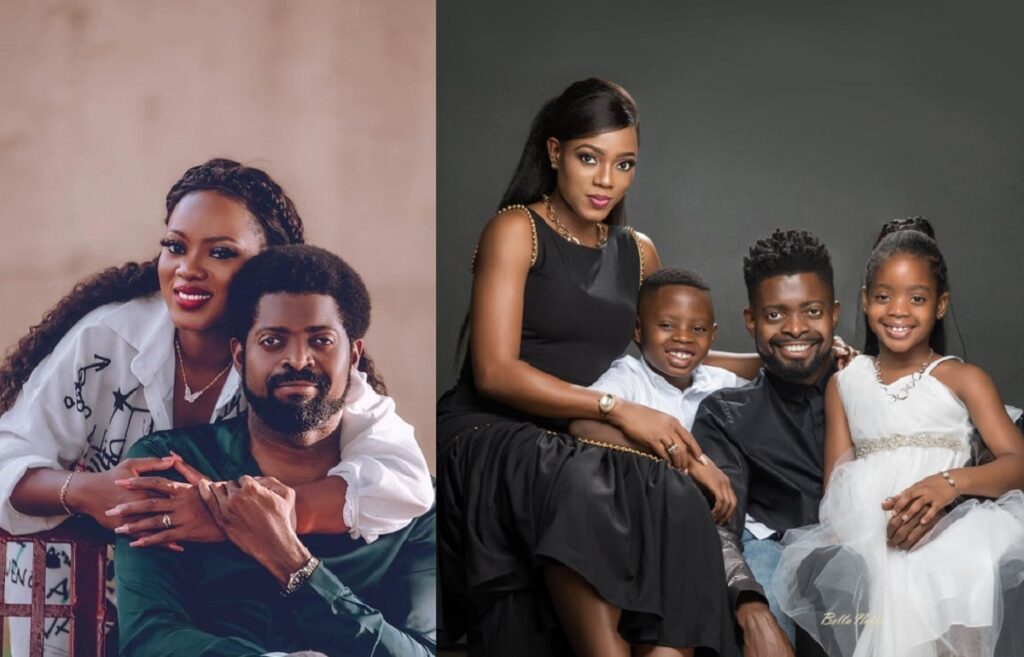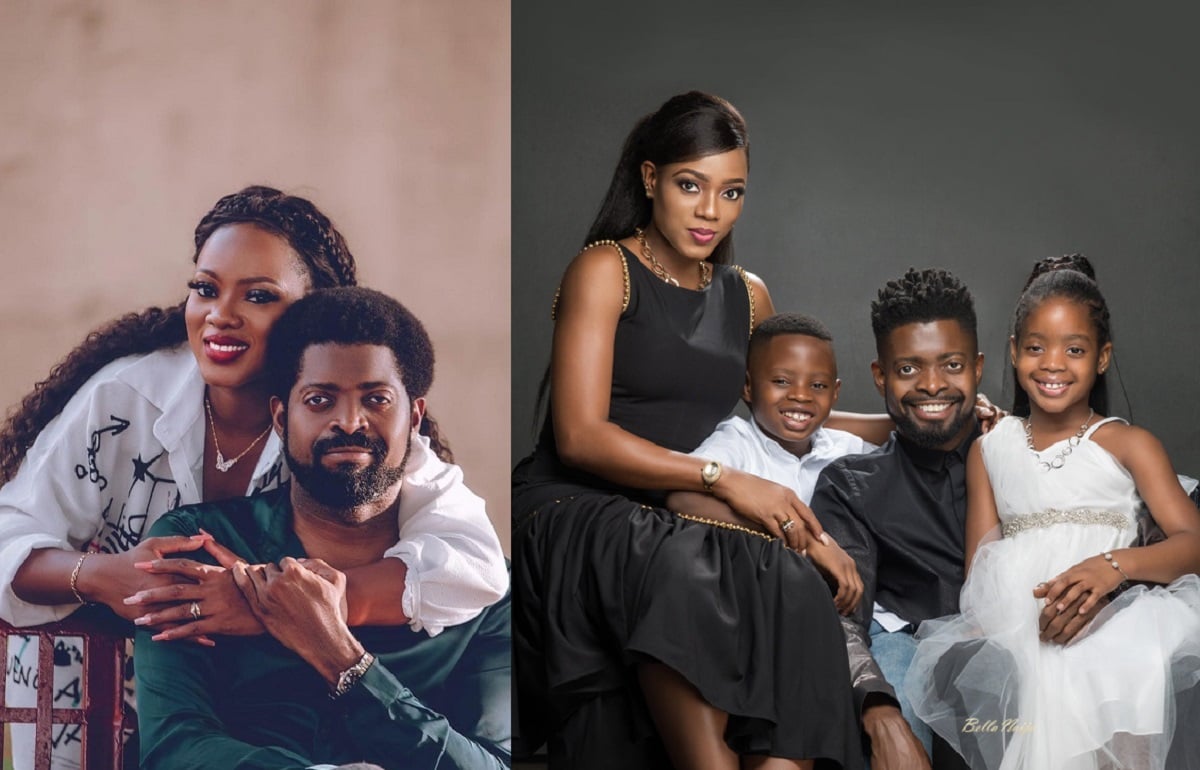 How did Basketmouth and his wife, Elsie Uzoma meet?
Nigerian comedian Bright Okpocha, popularly known as Basketmouth, met his entrepreneur wife, Elsie Ngowi Uzoma in 2003. At that time, Basketmouth had gone to the University of Lagos which happens to be Elsie's school to promote his first big show titled 'Basketmouth Uncensored'.
Though their love affair did not start officially until they met again in 2004 at a club in Lagos.
Basketmouth and Elsie Uzoma's engagement, wedding and marriage
Basketmouth and his lovely wife, Elsie Ngowi Uzoma, dated for a few years before they walked down the aisle. They had their wedding on Saturday, November 6, 2010, at Giwa Barrack, Falomo, Ikoyi, Lagos State.
In an interview with Wedding Channel Africa TV, the couple revealed that they never had an official engagement. According to Basketmouth, he saw no reason for such since they both knew they would be getting married with or without the engagement.
Basketmouth and Elsie Uzoma's marriage is blessed with three children, though Basketmouth revealed in an interview with blogger Linda Ikeji that he has a girl child from a previous relationship he has kept away from the public.
About Basketmouth's wife, Elsie Ngowi Uzoma
Basketmouth's wife, Elsie Ngowi Uzoma has been a big fan of her husband even before they got married.
Elsie Ngowi Uzoma is a graduate of Creative Arts from the University of Lagos. Elsie said she has always dreamt of becoming an actress or an art manager before she met her husband.
She started working with him after they met and she is presently a director in his company though she has her own business too.
The proud mother of three is responsible for helping Basketmouth organize his concerts and comedy shows, especially the popular 'Basketmouth Uncensored' show.
Basketmouth's children
Basketmouth is blessed with four children, three from his lawfully wedded wife, Elsie Ngowi Uzoma, and another daughter from a past relationship named Amy.
Amy was born on 3rd May 2014 and she currently resides with her mother in the UK.
Basketmouth had his third child from Elsie in June 2021 after she had experienced three miscarriages. He announced the child's birth on July 13, 2021, which coincided with Elsie's birthday.
His other two children from Elsie Ngowi Uzoma are named Jason and Janelle respectively.
List of Basketmouth's children:
Amy Okpocha
Jason Okpocha
Janelle Okpocha