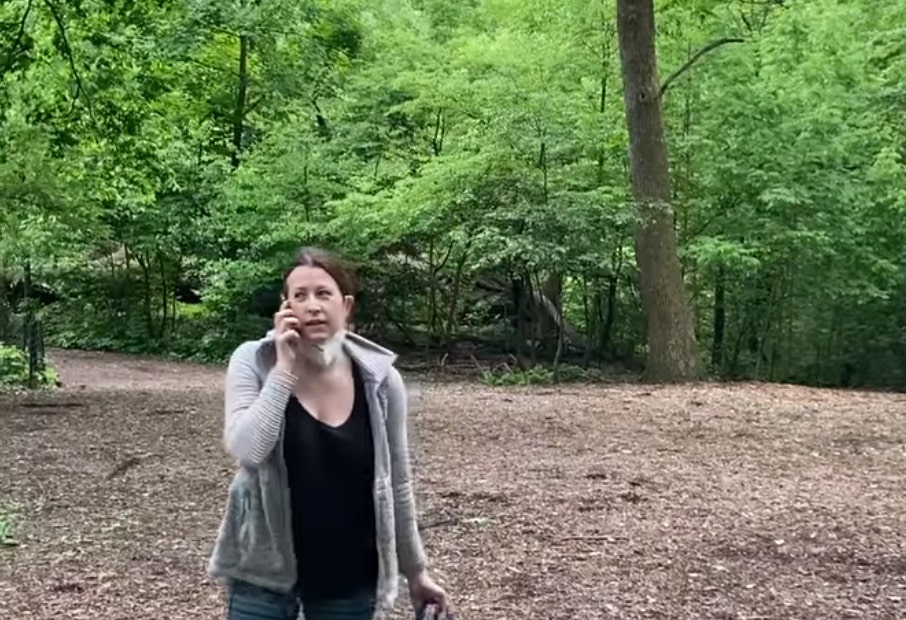 The internet has exploded after a video of a white woman calling the police on a black man and lying that he was threatening her surfaced.
Here is exactly what really happened:
Amy Cooper was walking her dog on Monday while Black man Christian Cooper was bird-watching at a wooded area of Central Park called the Ramble.
Amy and Christian Cooper, despite bearing the same name, are not related. Seeing Amy Cooper's dog was not on a leash, against the park's guiding laws, Christian told her about this.
In a video of their encounter Christian recorded and posted on Facebook, Amy Cooper was heard saying, "I'm taking a picture and calling the cops. I'm going to tell them there's an African American man threatening my life."
And that's exactly what Amy Cooper did!
The New York Police Department responded to Amy's call but when officers arrived, none of the two parties was present. Christian Cooper was neither arrested or summoned.
The video of the incident Christian recorded and posted on Facebook has been shared thousands of times and the topic is currently trending on Twitter.
Many have criticized Amy Cooper for her racism and compared the event to one of several situations where a white person would use his or her advantage to get an innocent African-American person into trouble.
Amy Cooper has since apologized over the incident, saying: " "I'm not a racist. I did not mean to harm that man in any way."
She also added didn't mean any harm to the African American community.
"I think I was just scared," Amy Cooper said. "When you're alone in the Ramble, you don't know what's happening. It's not excusable, it's not defensible."
Speaking on why he recorded the video that apparently saved his life, Christian Cooper said:
"I videotaped it because I thought it was important to document things. Unfortunately, we live in an era with things like Ahmaud Arbery, where black men are seen as targets. This woman thought she could exploit that to her advantage, and I wasn't having it."
There are reports that Amy Cooper has been placed on suspension at work over the incident.