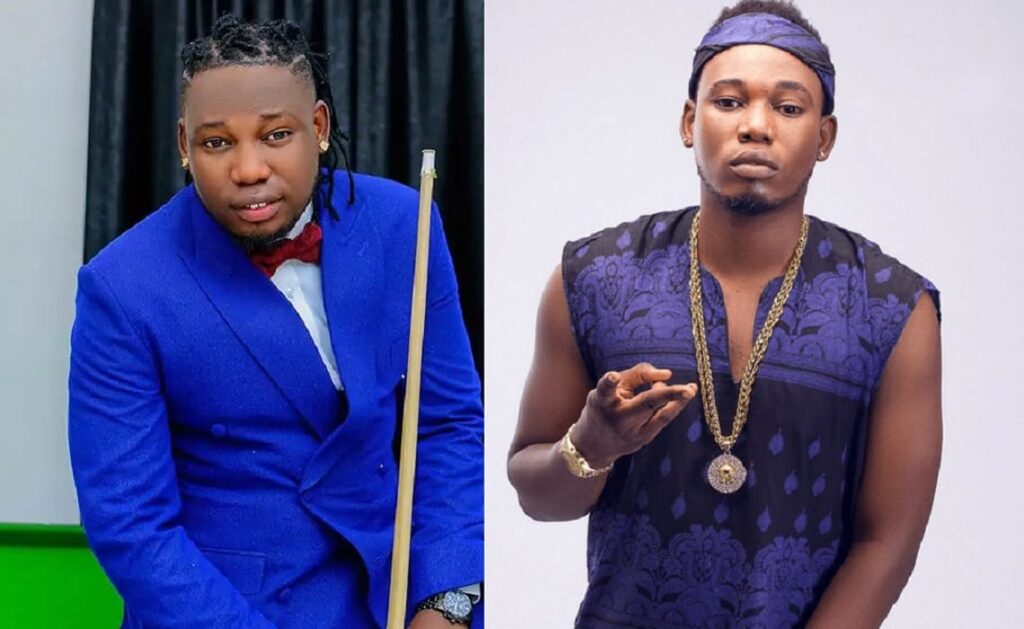 Who is Qdot?
QDot is a musician and composer from Nigeria and his biography will be explored in this article. His Yoruba-style music is well-known. Fakoya Qudus Oluwadamilare is the real name of the artist and his stage name is Qdot. In 2013, his popular single "Alomo Meta" catapulted him to fame.
Full Data Profile of QDot
Real Name
Fakoya Qudus Oluwadamilare
Stage Name
Qdot
Date of Birth
30th of April, 1988
Age
33
Nationality
Nigeria
State of Origin
Oyo State
Place of Birth
Ikorodu, Lagos State
Profession
Musician
Record Label
Previous: Omo-Ita Entertainment
Current: Yorubadboi Music
Genre
Apala & local pop, Fuji
Marital Status
Single
Net Worth
$100,000 – $250,000.
QDot's Childhood And Education
Qdot Alagbe was born in Ikorodu, Lagos State, Nigeria, on April 30th, 1988. He is the first of his father's children and the second of his mother's children because she has a firstborn outside the marriage. Despite being born and brought up in Ikorodu, Lagos, Qdot considers himself to be partly Ibadan and half Lagos.
Throughout his secondary school years, Fakoya Qudus Oluwadamilare went to United Senior High School in Ikorodu, Lagos State, Nigeria. He continued his schooling at Yaba College of Technology in Yaba, Lagos, where he majored in General Art.
Qdot Alagbe is a multifaceted musician that performs in a variety of musical genres, notably hip hop and Afro-beat, all of which are centered in Yoruba, his native language. With his unique mix of Afrocentric and African tunes, he has made a mark for himself.
QDot's Career
According to some reports, in the Entertainment industry, Qdot Alagbe is one of the most amazing artists. His musical career began in high school when he began rapping before moving on to mainstream music.
When he launched his debut track, "Story of My Life," in 2010, he officially began his music career. He's collaborated with several renowned producers throughout his career, including D'tunes, Antras, Indomix, and Citi Boi, to name a few.
Qdot Alagbe, often known as "Yorubboi Music," has remained one of the most popular indigenous Yoruba musicians. Seriki, Olamide, Patoranking, Reminisce, and Jhybo are among the Nigerian artists with whom Qdot Alagbe has appeared on stage and collaborated.
Thereafter, he rose to prominence in 2013 with his hit song "Alomo meta," which was followed by a strong performance in 2014. Following that, he launched "Ibadan," a successful single with Olamide.
With the premiere of the top-charting song "Ibeere" (Question) and an accompanying video produced by HG2, Qdot maintained his consistency throughout 2014. In 2016, Qdot Alagbe released "Turn Up," a party anthem, as well as "La La Lu," a street anthem with Lil Kesh.
Qdot Alagbe Record Label
In 2015, Qdot Alagbe rose to fame after releasing the single "Alhaji", a Nigerian pop freestyle song. He was formerly a featured performer on Pasuma's "My World," one of the most popular Fuji hip-hop albums. He appeared on the album's blockbuster song, "Olohun Oje," which was one of the album's most popular tracks. Upon leaving before his contract expired, Qdot was signed with the Omo Ita Entertainment record label.
Qdot wife and children
Qdot is not yet married and does not have a wife. The musician has also not had any children and does not have a baby mama.
QDot's Net Worth
Qdot is an entrepreneur who also works in the music industry, and his net worth is estimated to be between $100,000 and $250,000.
QDot's Songs
Ijo Gelede
Gbese
Alomo Meta
Ole
Aare
Orin Emi
Afarawe
Origin
Lalalu
Turn Up
Story Of My Life
Fuel Subsidy
QDot On Social Media
Qdot can be reached via the social media handles listed below.
Please share this article with your friends so they can also learn about the biography of the musician QDot.