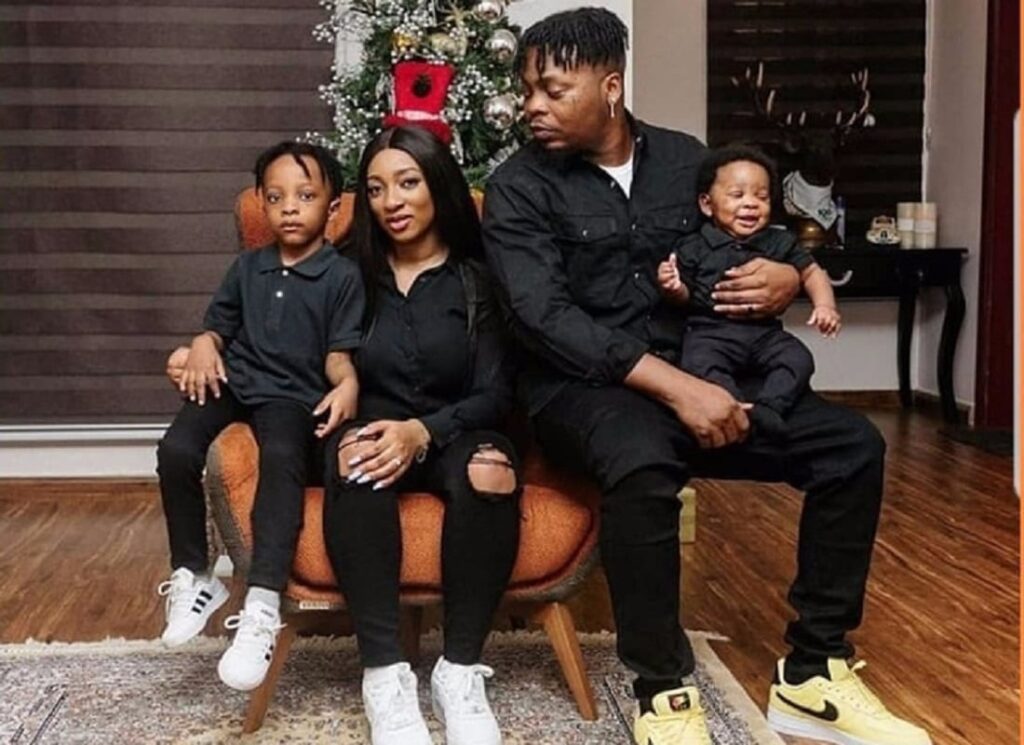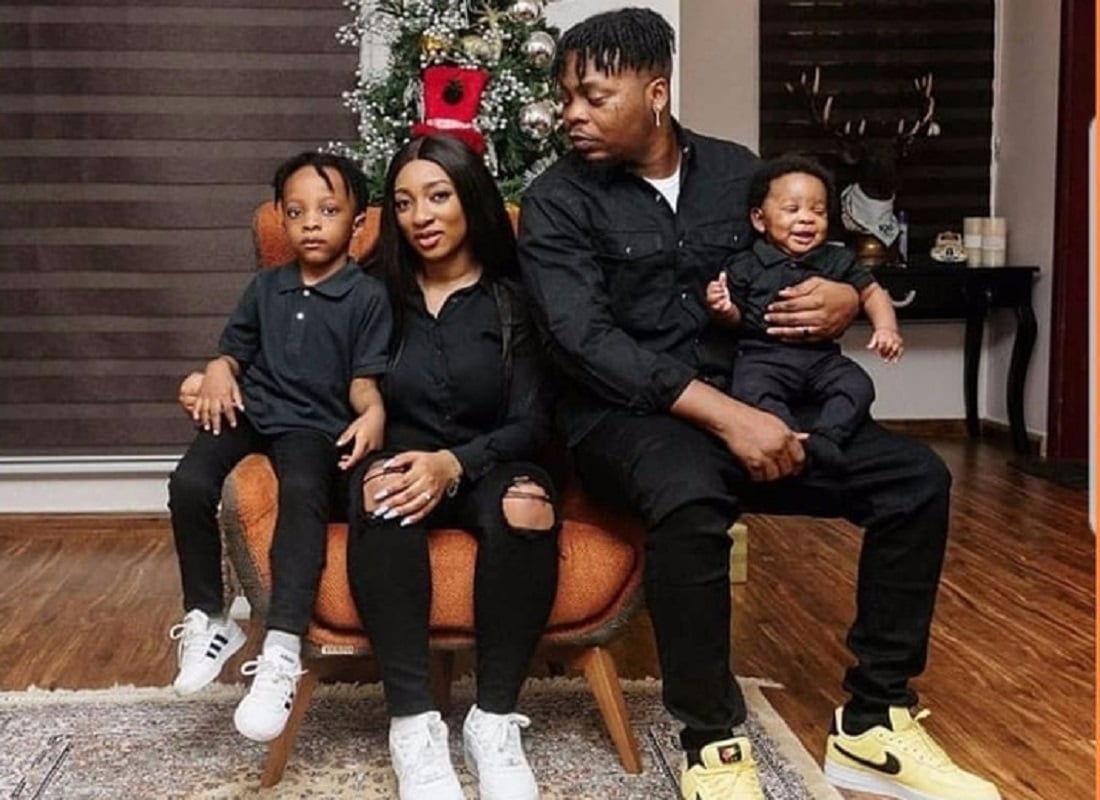 Who is Olamide?
Olamide is a Nigerian rapper and hip-hop artist whose full name is Olamide Gbenga Adedeji. Olamide is also known by the nicknames Olamide Baddo or BaddoSneh by some of his fans.
Olamide was born on March 15, 1989, in the Bariga area of Lagos. He is currently 32 years old. Olamide was admitted to Tai Solarin University but he didn't finish. The singer revealed he dropped out of school due to poverty.
Olamide has two siblings – his elder sister is TemmyGold, a beauty and skincare businesswoman while his young brother, DJ Enimoney, is a disc jockey and music artist.
Olamide made his way into the Nigerian music industry in 2011 following the release of his chart-topping single "Omo To Shan" and his debut album, "Rapsodi". He has since become one of the top-selling Nigerian singers of his age.
Olamide is the CEO of his own record label called YBNL Nation which has signed several music talents including the likes of Fireboy DML, Lyta, Adekunle Gold, Lil Kesh, Chinko Ekun, Temmie Ovwasa (former member), etc.
The full meaning of YBNL is "Yahoo Boy No Laptop Nation".
Olamide's baby mamas
Olamide has three children (two boys and a girl) from two different women. Olamide's two baby mamas are Adebukunmi Aisha Suleiman and Maria Okanrende.
About Adebukunmi Aisha Suleiman
Adebukunmi Aisha Suleiman is Olamide's first baby mama and the mother of his two sons, Maximilian Boluwatife Adedeji and Tunrepin Myles Adedeji.
Reports have it that Adebukunmi has been with the musician right from his early days in the music industry. It was even speculated that Olamide's hit single in 2015 titled 'Melo Melo' was dedicated to her.
Olamide's wife: Is Olamide married to Adebukunmi Aisha Suleiman?
Olamide and Adebukunmi Aisha Suleiman are not yet officially married but they are reportedly engaged. It was reported in 2018 that the singer and his longtime friend and baby mama, Adebukunmi Aisha Suleiman, have gotten engaged.
According to the reports, Olamide proposed to Adebukunmi Aisha Suleiman on March 8 2018, which coincided with her birthday and International Women's Day.
Olamide also shared the news of his engagement to Adebukunmi Aisha Suleiman on his Snapchat, referring to her as his "senior wife" while hinting at his plan to walk down the aisle with her soon.
It is believed that Olamide and Adebukunmi Aisha Suleiman share a great bond as she is always accompanying him on tours and concerts.
Olamide's second baby mama – Maria Okanrende
Maria Okanrende is Olamide's second baby mama. She is the mother of Olamide's third child and daughter named Asaiah Monife Maria.
Maria Okanrede is an OAP who has made her mark on Beat 99.9 FM alongside other ace presenters like Toolz and Gbemi Olateru Olagbegi.
Maria Okanrede's relationship with Olamide faded after she got pregnant. It could be speculated that the artist just wanted to have a fling with her and was not expecting her to bear him a child.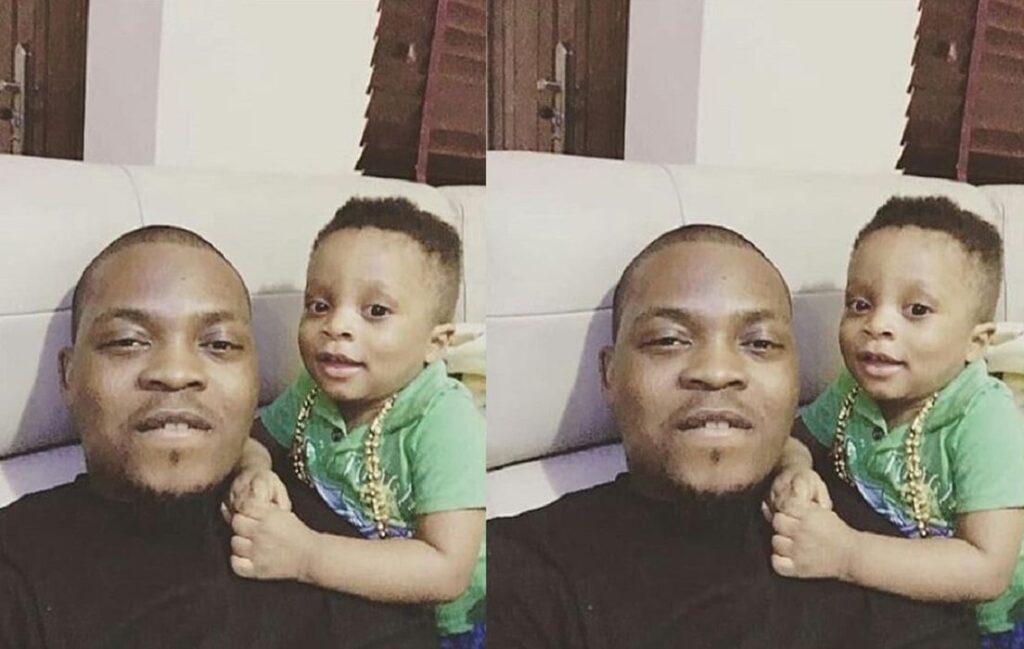 List of Olamide's children
Maximilian Boluwatife Adedeji (son)
Tunrepin Myles Adedeji (son)
Asaiah Monife Maria
Maximilian Boluwatife Adedeji
Maximilian Boluwatife Adedeji (also called Batifeori Maximilliano Adedeji) is the first child Olamide had with his first baby mama, Adebukunmi Aisha Suleiman, barely four years after they started their affair.
Maximilian Boluwatife was born on Friday, January 30, 2015. A super excited Olamide had taken to his social media page to share the good news.
He threw a big naming ceremony for the boy with many of his friends and colleagues in the Nigerian entertainment industry in attendance. The ceremony which was held at the rapper's Magodo residence also had in attendance the ex-Governor of Lagos State, Babatunde Raji Fashola, and Nigerian vocalist, Darey Art Alade, amongst others.
It is easy to tell that Olamide is fond of his 6-year-old son as he is always seen sharing pictures of himself and the boy on social media.
Tunrepin Myles Adedeji
Tunrepin Myles Adedeji is the second son and child Olamide and Adebukunmi Aisha Suleiman had together. He was born on Monday, July 1, 2019, in a hospital in the United States.
Tunrepin Myles was born four years after the birth of his older brother, Maximilian, and a year after Olamide allegedly proposed to his mother.
Asaiah Monife Maria
Asaiah Monife Maria is Olamide's third child and first daughter. He had her with his second baby mama, Maria Okarende.
The child was born 45 days after the birth of Tunrepin on Friday, August 16, 2019, in an undisclosed hospital in London.
Unlike Olamide's other children, the child's naming ceremony was not announced. It appeared Olamide did everything to keep his relationship with OAP Maria Okanrede secret.