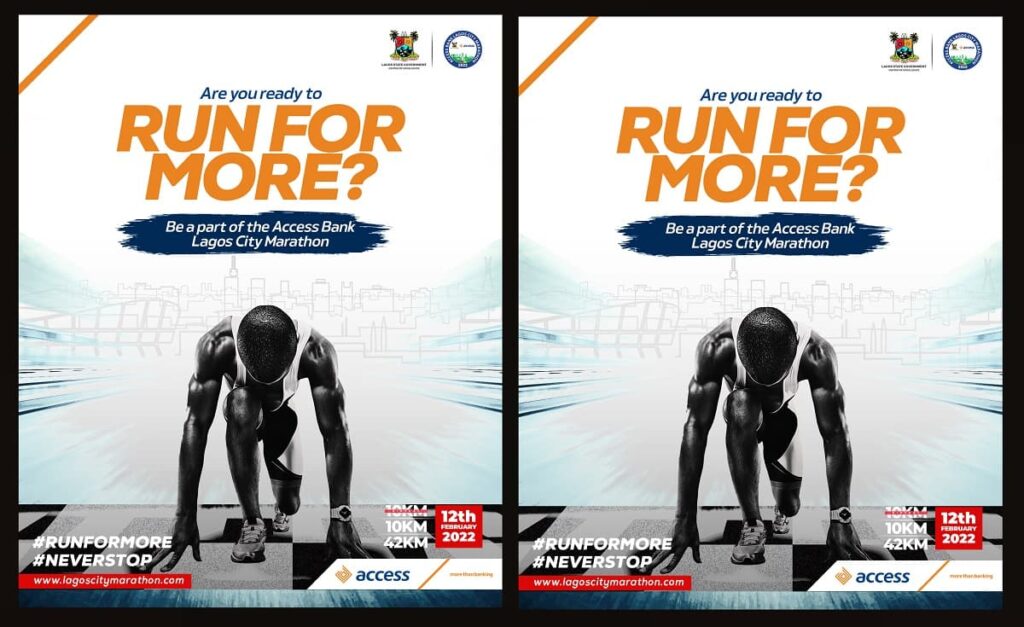 Participating in the most anticipated race of the year often comes with much excitement and is driven by different goals. For some, it's the will to get to the finish line first. For others, the thought of just being on the track and having some fun with friends is enough motivation.
Whether running with the mind to win or just running for the love of it, the Access Bank Lagos City Marathon (ALBCM) 2022 is a race to be prepared for. Although the 2021 edition was an Elite-only race with only 300 athletes in attendance, this year's edition promises to be bigger and better with an open call to all members of the public.
ABLCM 2022 is set to feature three races; the 42km physical race, the 10km physical race, and the 10km virtual race that can be run from any location around the globe.
Registrations for the marathon are currently ongoing, and you can register here for the physical races if you haven't, as registration ends on the 2nd of February, 2022. However, participants for the 10km virtual race will be required to download and register on the FiNerge app. The marathon expo has been slated to commence from February 1st – 10th, 2022, at the Teslim Balogun Stadium from 9 am – 6 pm daily.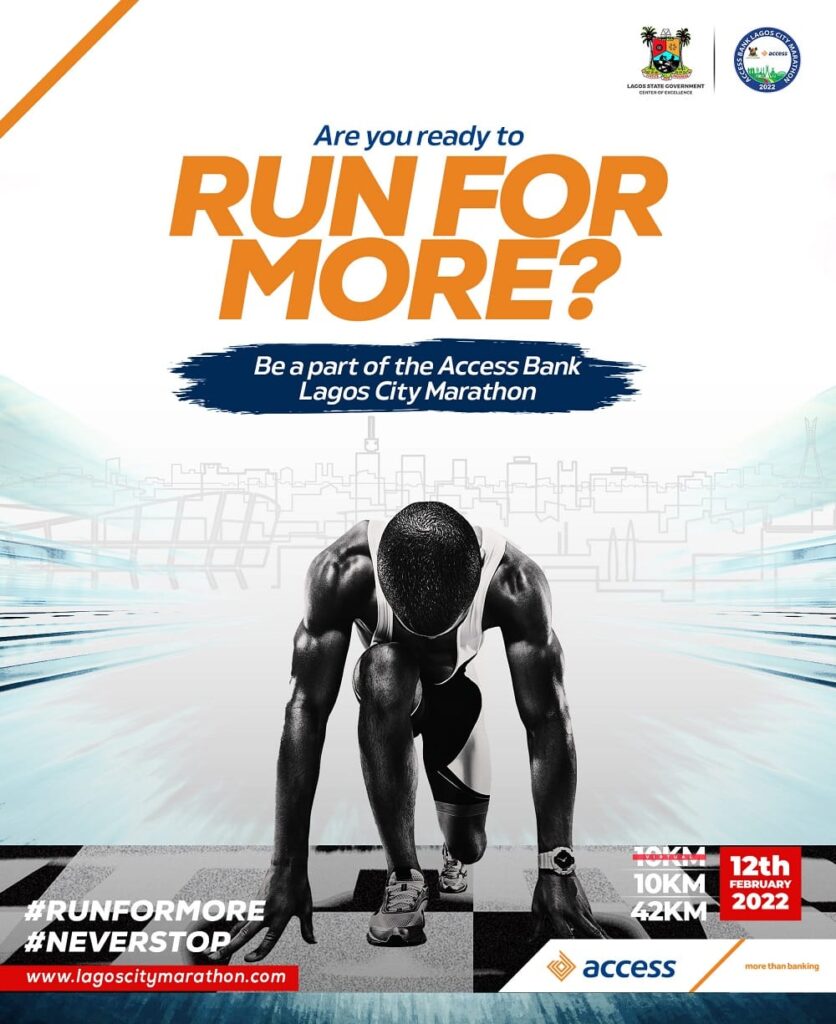 The organizers of the event have put in place stringent Covid-19 measures to safeguard the health of all participants, and all athletes and workers are to adhere strictly to the laid down rules. Crowd control measures have also been implemented to reduce overcrowding and its effects.
The 10km physical race will commence at Grace Gardens Event Place, Bisola Durosinmi Etti, Lekki Phase 1 by 10 am and end at Eko Atlantic, while the 42KM race will begin at National Stadium, Surulere by 6:30 am and also end at Eko Atlantic.
On the other hand, the 10KM virtual race will be done using the FiNerge app. Prominent artists like Teni, Zlatan, Wande coal and others are set to grace the event and perform live after the race at Eko Atlantic.
While basking in the euphoria of this upcoming event, intending participants should not forget to discover their level of physical and medical fitness for the race by checking with their physicians.
A marathon is not just for the swift; it is for the tactical, the enduring, and the disciplined. Therefore, prepare your body in advance by exercising, staying hydrated and having a mental plan.
You can also check out the marathon's medical advice page for helpful tips and information.
For more information about the 2022 Access Bank Lagos City Marathon, please follow @myaccessbank on Facebook, Twitter, and Instagram and look out for the hashtag #RunForMore.
See you on the tracks come Saturday, February 12, as we #RunForMore!