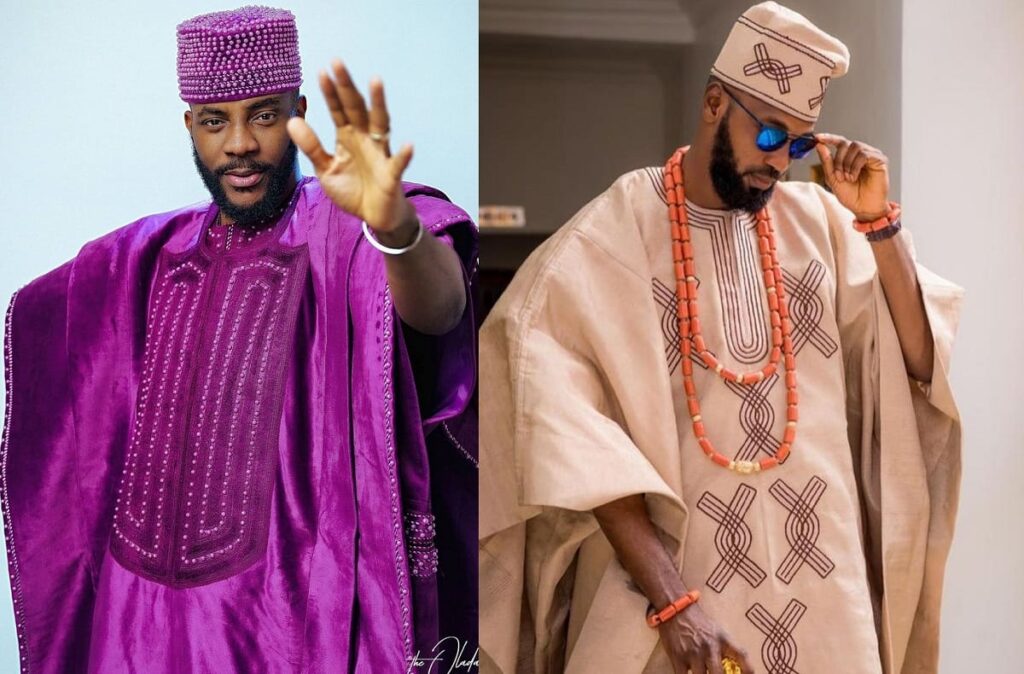 Agbada is a traditional Nigerian garment consisting of an open-stitched flowing robe with broad sleeves worn over an inner outfit. Agbada is usually a three-piece outfit that includes a pair of trousers (shokoto), an inner long-sleeved shirt and a flowing outer gown.
One of the best things about this beloved African attire is the freedom of style and design it allows. Agbada aesthetics have evolved over the years, giving African designers the opportunity to showcase their creativity.
Agbada is traditionally worn by men, but there are women who have creatively pulled off this outfit. From celebrities to media figures, actors and even actresses, Agbada works its transformative charm on everyone and with just a little tweak of style, the wearer of this outfit is off to a show-stealing encounter at any occasion.
Now let's explore these 10 Agbada style inspirations for every Nigerian man:
1. White and Grand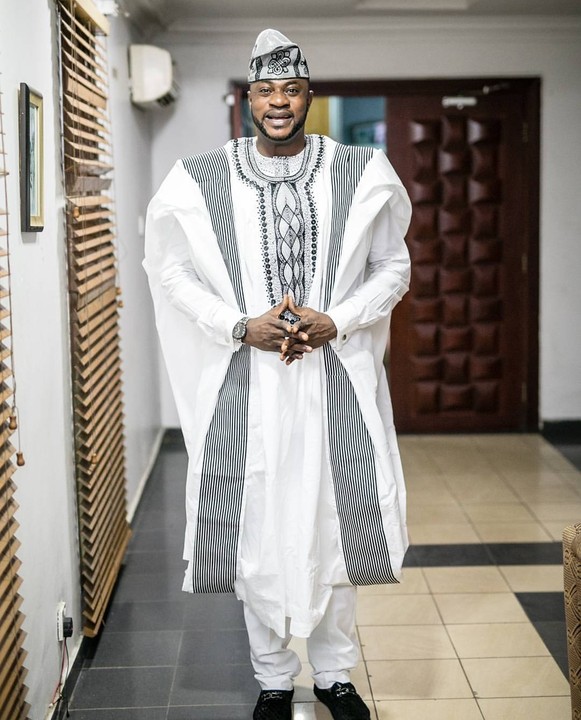 Agbada in white screams royalty. White Agbada doesn't just attract attention but also commands respect and the best of it all, it works at any occasion. Pair your white fabric with calm colors like beige, grey, gold, black or even green.
2. Black Prime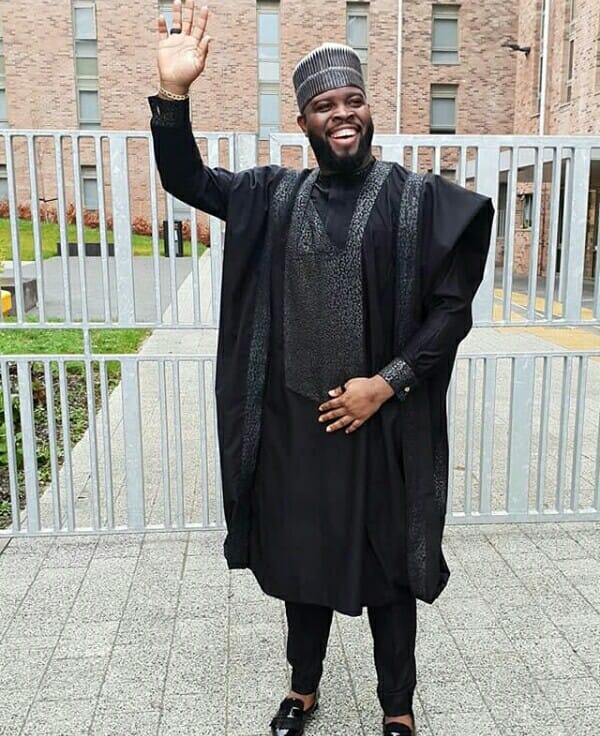 Agbada styles in black are fashionable right now. Whether you prefer them trendy and paired with vivid colours, or simply traditionally calm and modest, one thing is true – Black agbada has become an essential wardrobe item for any fashionable Nigerian man.
Additionally, unlike the white agbada, you won't have to worry about stains. Black Agbada styles are hardy and can survive even the worst wine or oil stain, which is often a common problem at Nigerian events.
3. Blue Royalty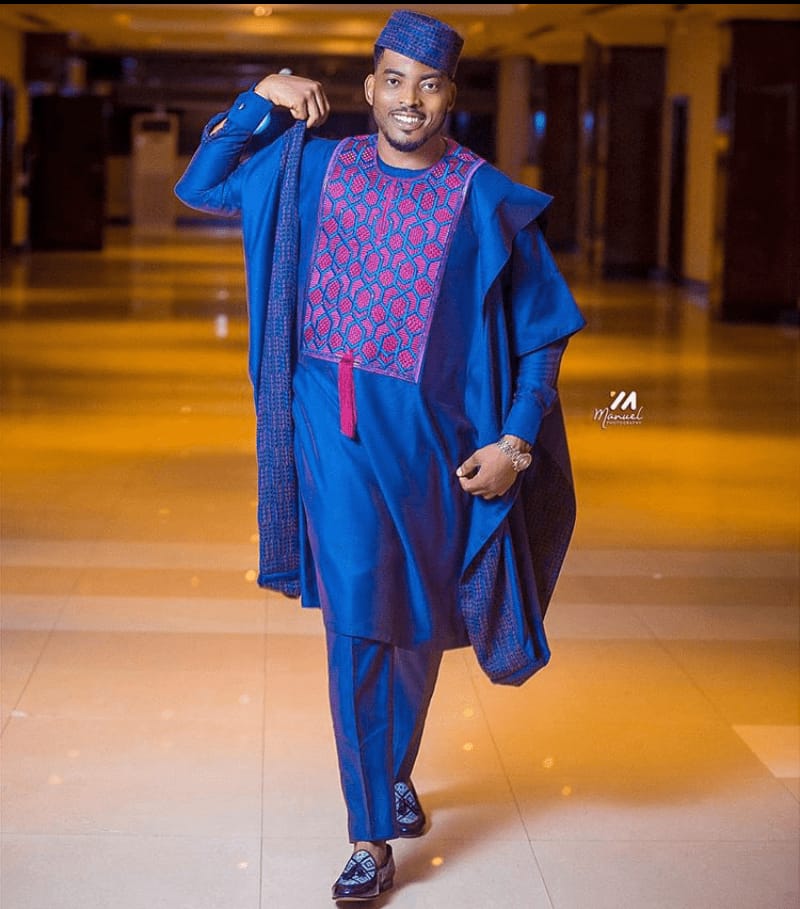 Blue agbada styles are becoming increasingly popular, especially among Nigerian male celebrities. There's always something very flattering about blue on men. Gorgeous!
4. Purple Fire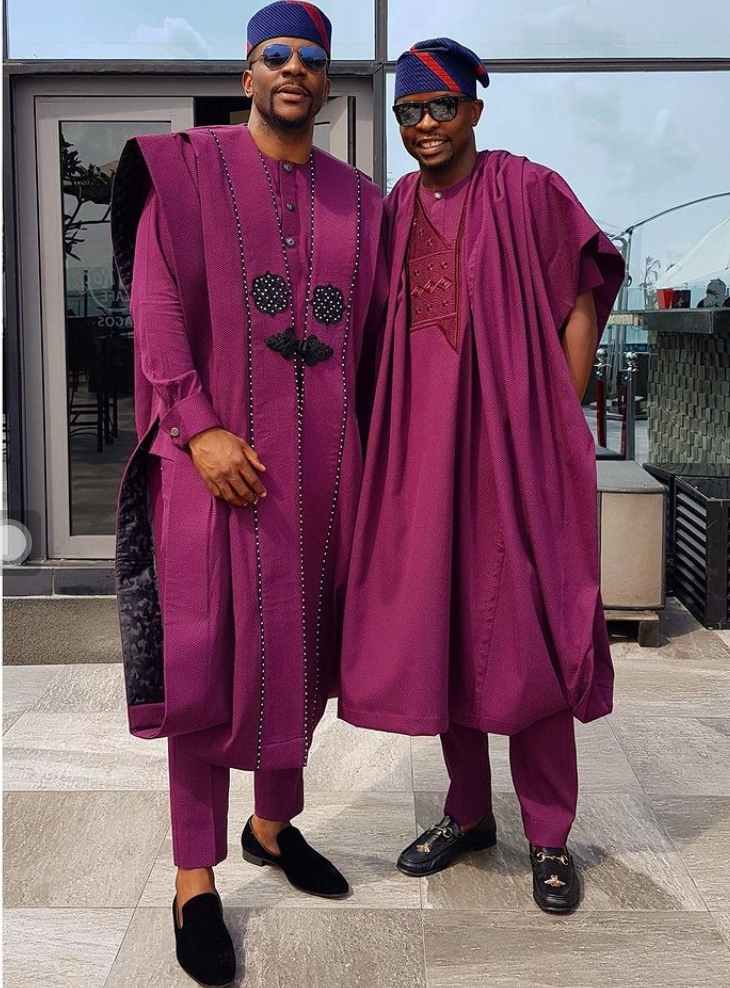 You can wear the purple agbada pattern with exquisite embroidery that exhibits class in a variety of ways, based on your preferences. You can also keep it simple and do less – purple doesn't mind and, even more interestingly, it isn't very demanding. An all-purple agbada paired with black shoes can transform any man.
5. Agbada Amurode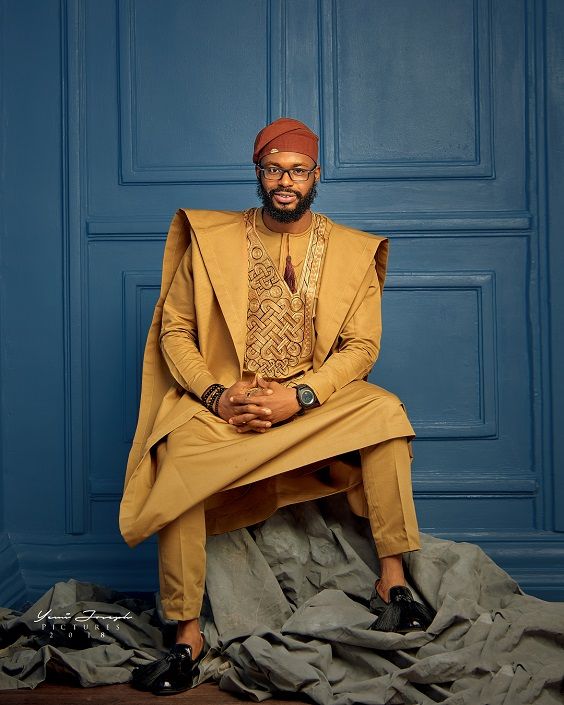 The Agbada Amurode has a lot of detail and is rather large. Because of its intended function mostly for traditional events, this Agbada is usually made of thick and expensive fabrics. Ginike or Agbada nla is the most well-known outfit that is heavily embellished with embroidery and is usually broader.
6. Agbada Iwole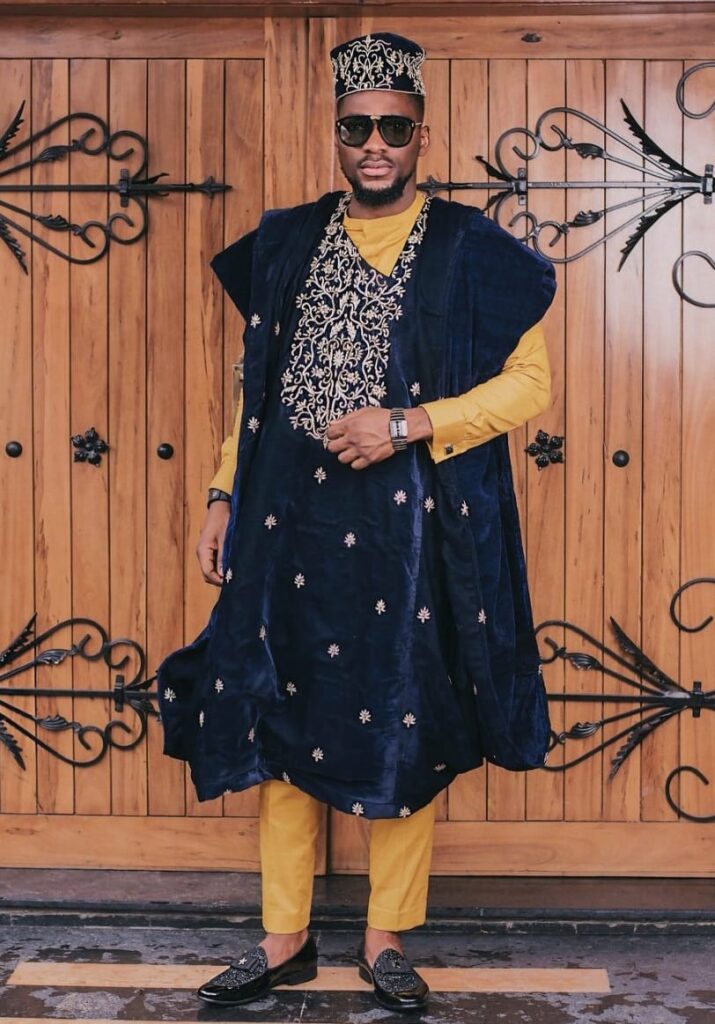 The Agbada Iwole, also known as Sulia or Sapara, is smaller than the Agbada Amurode and weighs less. This form of Agbada is smaller and more convenient because of its basic, lightweight cotton fabric.
7. Red Agbada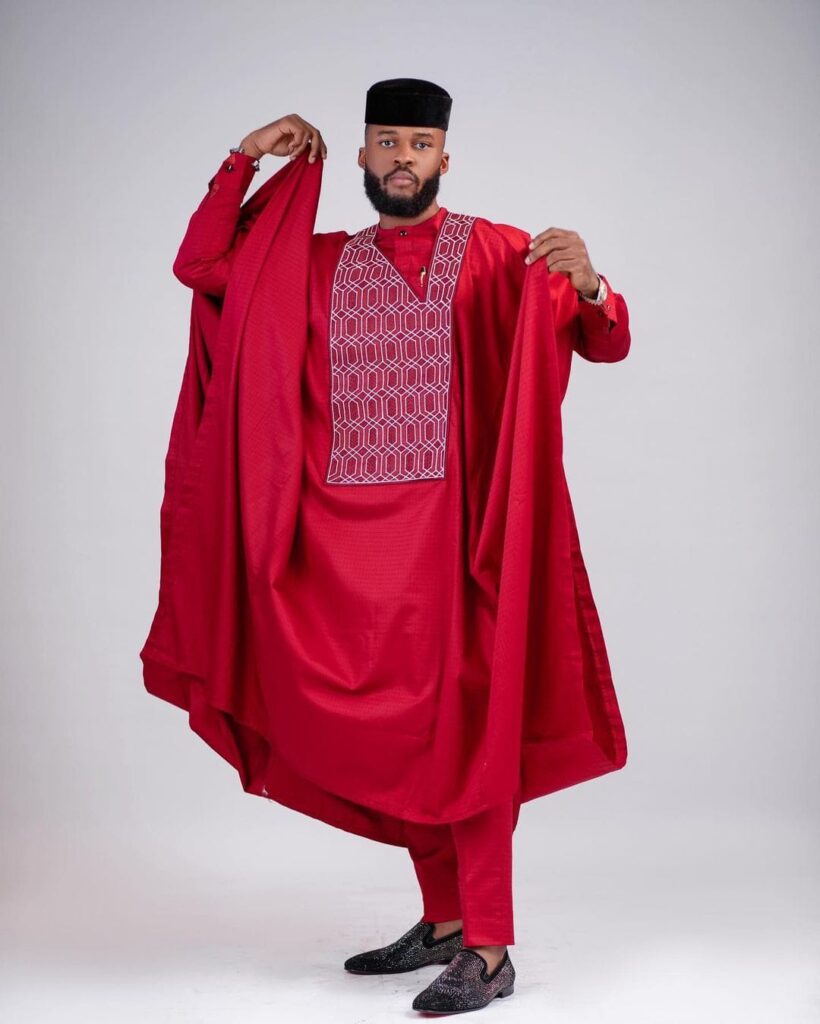 Wear red if you want to be a little more adventurous! You don't need to do anything extra to help this brilliant colour shine or stand out. Red is bright and eye-catching and will light up every event you wear it to. Wear a trendy hat rather than a traditional one in the same hue to add to the funkiness. Avoid adding extra red to your outfit by accessorizing.
8. Hip-hop Agbada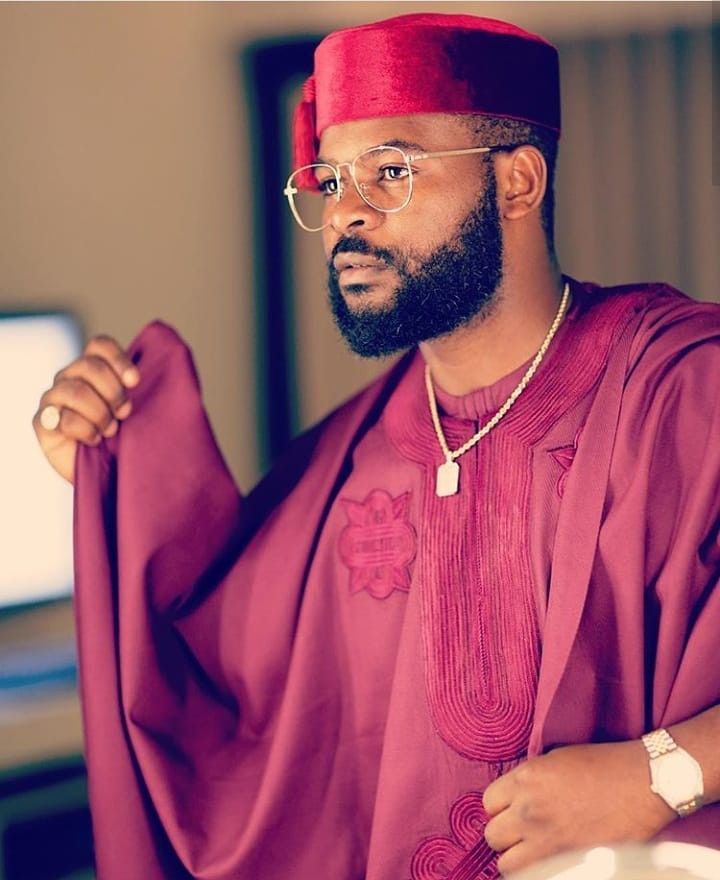 Are you going to your favourite musician's live show? Or how about your own show? This is the ideal outfit for displaying your willingness to dance to the beat. This unique Agbada style is best paired with a hat that is as eccentric as the rest of the costume, as well as a plethora of jewellery. In fact, with this agbada style, there are no boundaries. You can go all out with it.
9. Green Envy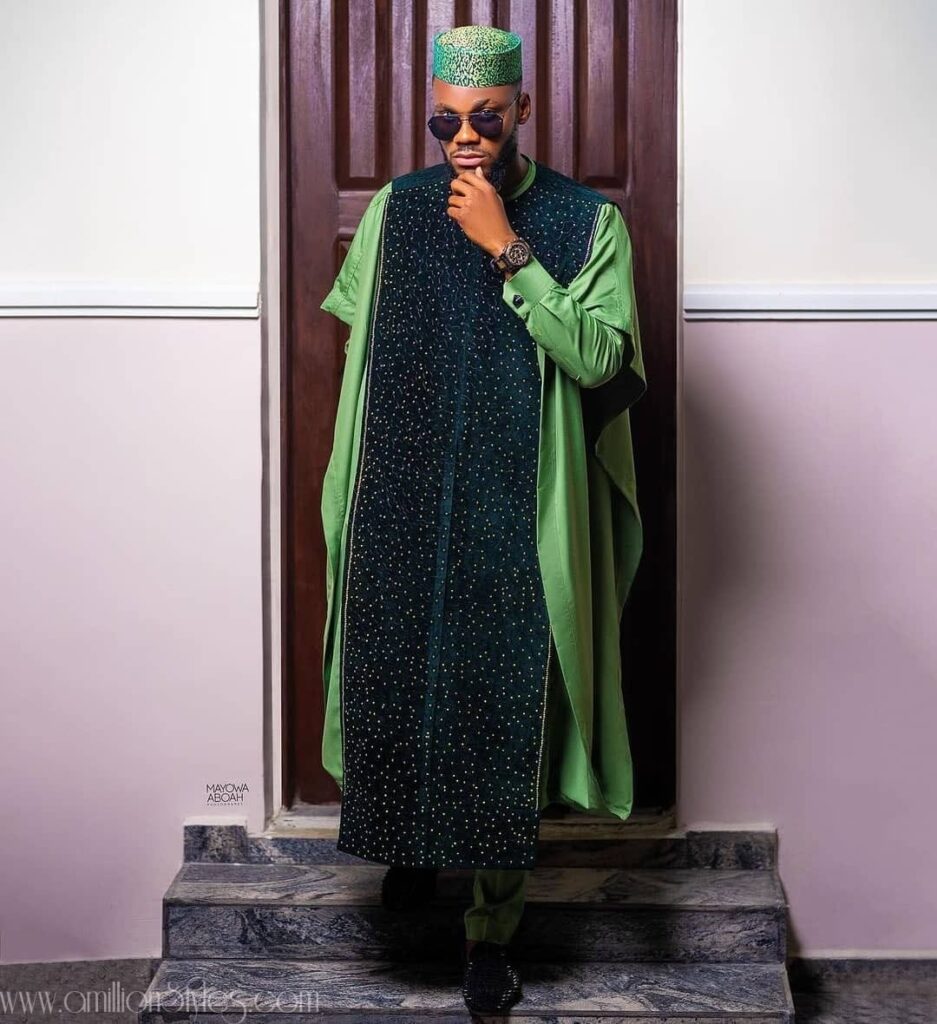 There's so much you can do with green that works. This colour is reputable for its ability to easily steal attention. It looks good on women just as it does on men. Match green with colours they go well with it, such as black or brown, and you are off to being the centre of attention at your occasion.
10. Short Agbada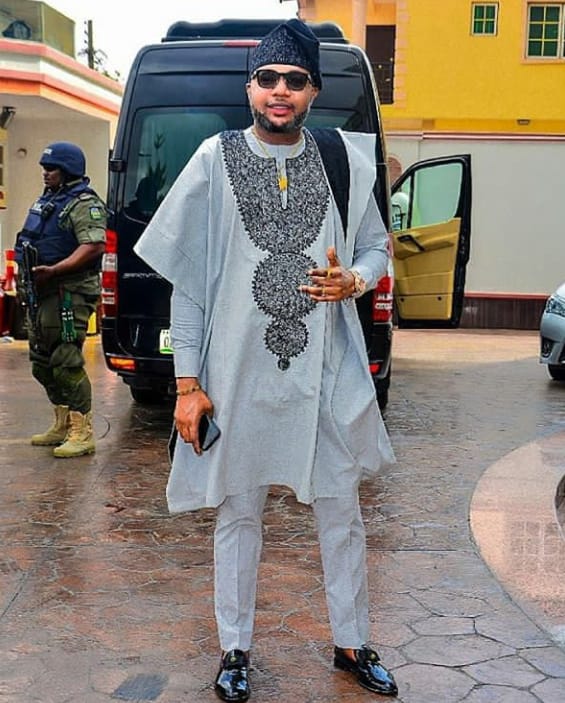 This relatively new Agbada style involves using a smaller outer gown other than the usual flowing one. This new style is coming into vogue and more men are already jumping on the trend.