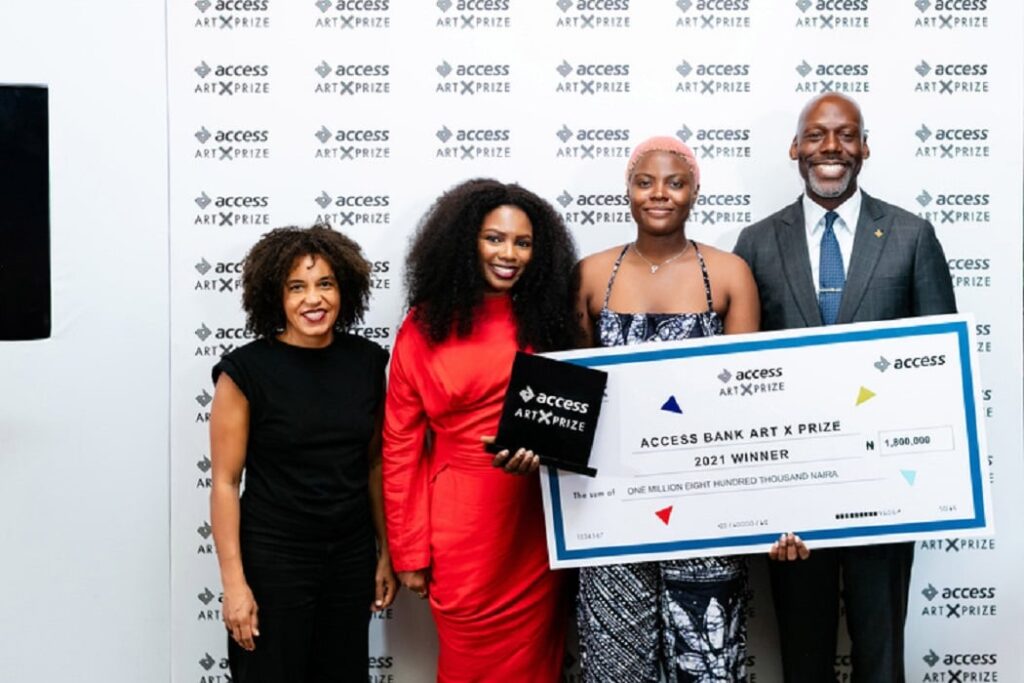 Nigeria's leading financial services institution, Access Bank, has continually been a pacesetter in the banking and finance industry. The Bank's commitment to providing an unrivalled experience for customers across all channels has brought about ground-breaking innovations and efforts recognised by many. Interestingly, its support for the cause of humanity spans across many sectors of the economy, not just the banking sector.
The Bank has always been at the forefront of innovative efforts toward Nigeria's development. Recall their partnership with award-winning film producer and director on the movie 'Citation' as part of its efforts to address sexual and gender-based violence in the country, the partnership with the Lagos State government to commission five interlinked roads in Lekki to improve traffic flow around the area, the support for young Nigerians in terms of capacity building and development of SMEs, support for the creative industry through talent shows such as "Access the Stars", and lots more.
The art community is not left behind in enjoying Access Bank's immense contributions, which is seen in the constant support enjoyed by the Art X exhibition since 2016. Art X Lagos is West Africa's premier art fair that showcases great talents in modern and contemporary artwork across Africa.
The exhibition also features the "Access Bank Art X Prize," which takes place before the main event. The most outstanding emerging artist wins some funding, tailored mentoring support, and a residency opportunity in collaboration with Gasworks, giving further exposure and improving the chances of a better career. Chigozie Obi emerged the 2021 winner of the Access Bank Art X prize and bagged the sum of 1.8 million naira alongside the other deals.
Speaking on the forthcoming 2021 Art X exhibition, Herbert Wigwe, GMD/CEO Access Bank, said, "At Access Bank, we believe that art is an expression of life. It is not just an artistic expression; it carries the power to protect history, teach history, emote deep feelings and kickstart conversations that lead to powerful societal changes.
"We enjoy seeing life from other people's perspectives, and being a part of showcasing such amazing African talents is a great honour for us. We will continue to do the best we can every year to showcase the great artistic talents in Africa for the world to see. We are very excited about the future of African art, and we can't wait to see what the artists have for us this year."
Access Bank continues to prove itself not only as a finance powerhouse but also as a great supporter of the Nigerian economy and a strong force to reckon with in community building and exceptional leadership.