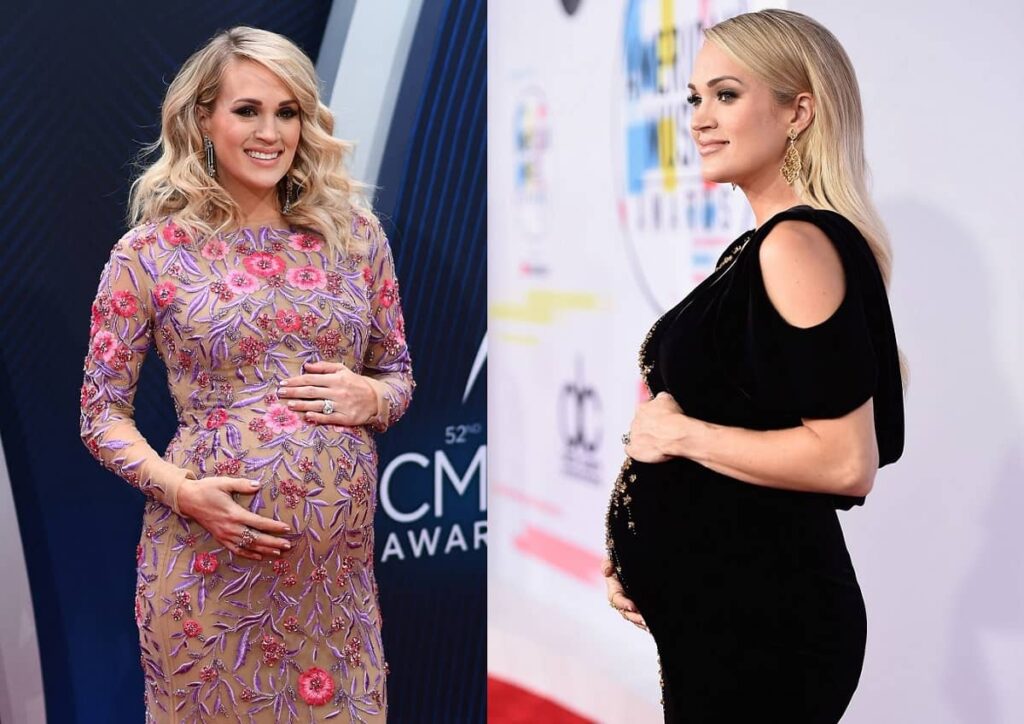 Award-winning country singer Carrie Underwood has been married to her hockey player husband, Mike Fisher since July 10, 2010.
As of February 2022, Carrie Underwood and her husband currently have two children together – two sons aged 6 and 3.
Carrie Underwood's first son, Isaiah Michael Fisher was born on February 27, 2015. Her second son, Jacob Bryan Fisher was born on January 21, 2019.
The miscarriages
Carrie Underwood has disclosed that she suffered three miscarriages in the period between the births of her two babies (2015 to 2019).
Underwood stated that the ordeal inspired her to write the 2018 song "Cry Pretty" from her 6th studio album of the same name.
Is Carrie Underwood pregnant again in 2021?
Reports started making the rounds in January 2021 that Carrie Underwood has gotten pregnant again. These rumours were later found to be untrue.
There are also reports that the 38-year-old singer is putting off getting pregnant at this time till her Las Vegas residency deal is over in April 2022.
Mike and Carrie: God & Country short firm
Carrie Underwood and her husband, Mike Fisher, discussed their marriage and children in a new digital short film series hosted by the Christian nonprofit's website, iamsecond.com.
List of Carrie Underwood's children as of February 2022
| | | | | |
| --- | --- | --- | --- | --- |
| | Child's Name | Gender | Date of Birth | Age |
| 1 | Isaiah Michael Fisher | Male | February 27, 2015 | 6 years old |
| 2 | Jacob Bryan Fisher | Male | January 21, 2019 | 3 years old |