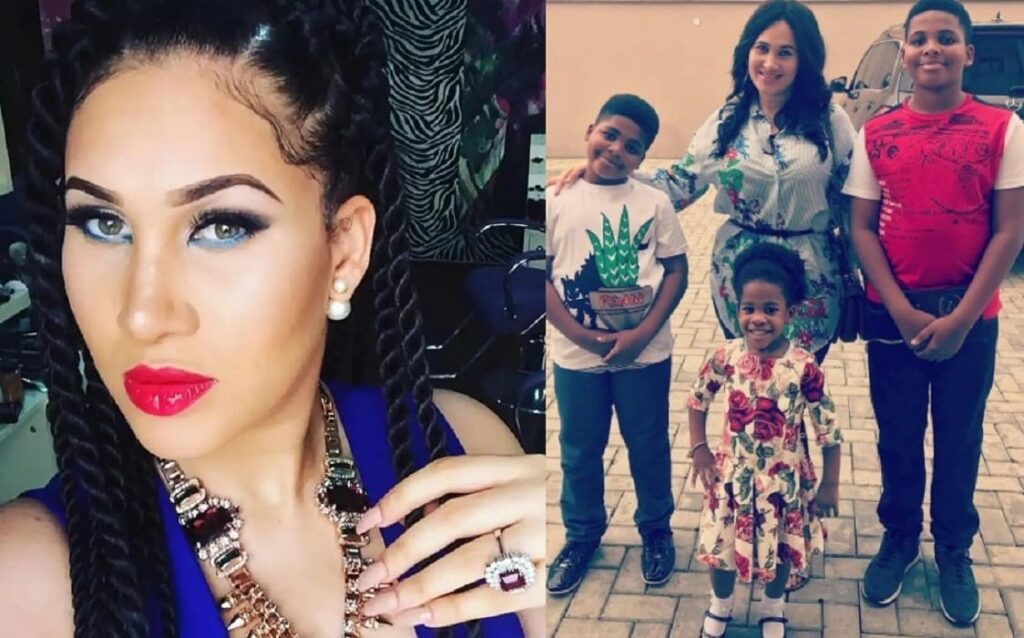 Who is Caroline Danjuma?
Caroline Danjuma is a Scottish-Nigerian actress, movie producer, model, and businesswoman. She was formerly known as Caroline Ekanem before marriage. After her divorce, she now goes by Caroline Hutchings.
Caroline Danjuma's full name is Caroline Uduak Abasi Ekanem Danjuma. She was born to a Scottish father and a Nigerian mother on June 26, 1987, in Uyo Akwa-Ibom state as the first child of three children.
The 34-year-old actress had to publicly share her birth certificate to clarify the controversy about her age in 2015 after some blogs keep mentioning her birth year to be between 1980 and 1981. From her birth certificate, it was seen that Caroline Danjuma was born in 1987 and her current true age is 34 years.
Caroline Danjuma studied Environmental Protection Management, Geography, and Regional Planning at the University of Calabar and also obtained a Certificate of Achievement in Organisational Behavior from Edinburgh Business School in 2016.
She was introduced to the Nollywood industry in 2004 through Rita Dominic who recommended her to the movie maker, Chico Ejiro. Her first movie appearance was in the movie 'Deadly Care', which was directed and produced by Chico Ejiro.
She also starred in movies like Deadly Kiss (2004), Missing Angel (2004), and The Captor (2006).
However, the divorced actress had to take a break from Nollywood after her marriage only to make a comeback in 2016 with a romantic thriller movie titled 'Stalker'. The movie was produced by her and she also starred in it alongside Nollywood stars like Jim Iyke and Nse Ikpe-Etim.
Caroline Danjuma's marriage and wedding
Caroline Danjuma got married to billionaire business mogul and lawyer, Musa Danjuma in October 2007. According to reports, the billionaire married her as the 5th wife.
Unfortunately, their marriage which produced three children crashed in 2016 after a series of controversies and allegations from both parties.
There are reports/rumours that Caroline Danjuma once dated Nigerian iconic singer, 2face Idibia, before she met and married Musa Danjuma as the fifth wife.
The actress has also been romantically linked with a late close pal of Davido named Tagbo Umeike who died on his birthday on October 3, 2017, shortly after he was seen partying with the musician and his DMW crew.
Caroline Danjuma's marriage to her estranged husband, Musa Danjuma, raised a lot of eyebrows in 2007 due to the age difference between them, coupled with the fact the Musa had allegedly been married to four different women before he married the actress.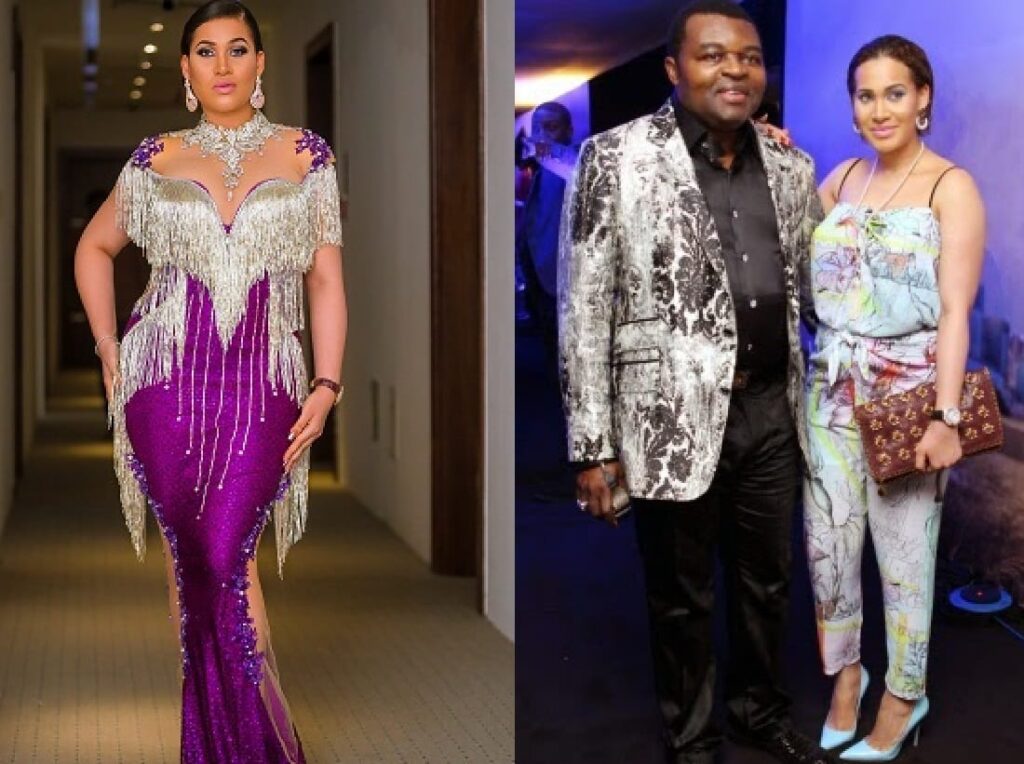 Their divorce also made major headlines in 2016 as it was characterized by accusations of infidelity and other scandals.
The actress had to take to her Instagram page in April 2016 to address the rumours surrounding her marriage and divorce in a lengthy post. She stated that her estranged husband had been divorced for four years before she married him and she had no idea about his family.
She further explained that she had endured the marriage because she loved her ex-husband despite getting different messages about his cheating escapades.
Nevertheless, the actress made it clear that she still respects her husband because he supports her financially and takes care of their children.
About Caroline Danjuma's ex-husband, Musa Danjuma
Musa Danjuma is the estranged husband of Caroline Danjuma. The business mogul and lawyer is the younger brother of Theophilus Danjuma, former Minister of Defence and Chairman of South Atlantic Petroleum – a top Nigerian oil exploration and production company.
Musa Danjuma serves as an Executive Chairman to many corporations such as Comet Shipping Agencies, Nigeria American Line Limited, Five Star Logistics Limited, and Best Trade Nigeria Limited.
Musa Danjuma was born on November 4, 1954, and he is currently 66 years old. He studied Law at Ahmadu Bello University, Zaria, Kaduna state, before attending the Nigeria Law School in Lagos from where he was called to bar.
Musa Danjuma's first wife
Musa Danjuma's first wife was Late Doctor Nkiru Nzegwu-Musa. She was a lawyer, poet, and author who died of kidney disease at the age of 57.
Caroline Danjuma's children
Caroline Danjuma and her estranged husband, Musa Danjuma, have three children together, two boys and a girl.
The name of Caroline Danjuma's daughter is Elizabeth Danjuma and she was born in September 2014. As of the time of writing this post, there is no available information about the boys.
There were reports in 2018 that Caroline Danjuma adopted a female child. According to the reports, she took to her IG page to make the announcement, sharing a picture of herself holding the hand of the little girl.