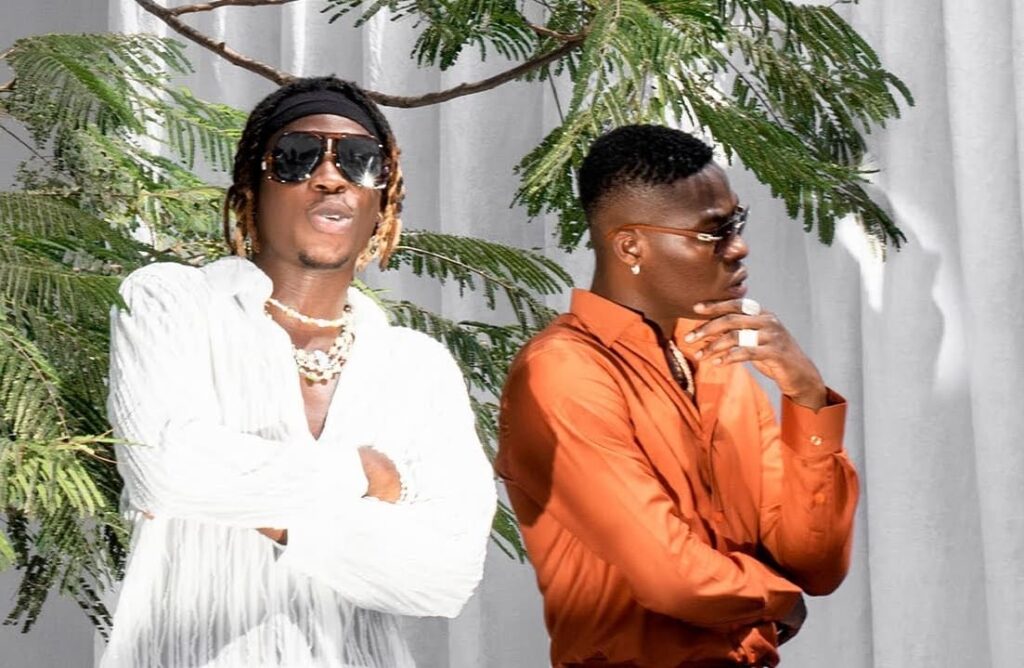 Mavin protégé Reekado Banks has returned to the charts with a freshly baked remix of his 2021 Amapiano-influenced single "Ozumba Mbadiwe", this time partnering with YBNL hottie, Fireboy DML, who, as expected, did justice to the collaboration.
Release Date
While the original song was released on October 20, 2021, Ozumba Mbadiwe (Remix) hit streaming platforms on February 4, 2022.
Producer
Reekado Banks – Ozumba Mbadiwe (Remix) ft. Fireboy DML is produced by P.Priime (born Peace Emmanuel Oredope), one of the youngest music producers in the Nigerian music industry.
Listen and Download
Stream HERE.
Download Mp3 HERE.
Music Video
Reekado Banks – Ozumba Mbadiwe (Remix) ft. Fireboy DML Lyrics
Verse 1: Reekado Banks
I no dey move dat way
Don't make me move dat way
Me I no wan sleep for highway
'Fore you cross ,gaz look your sideways
Me I no come Lagos for child's play
Pre-Chorus: Reekado Banks
So I hear say dem dey find me (won wami won ni won wa mi)
For the long time I been silent (won wa mi won ni won wa mii)
I dey run am I be sterling
But dey think say I'm in hiding
Cos dey don't know how to find me
Chorus: Reekado Banks
I'll be on Ozumba Mbadiwe
I'll be on Ozumba Mbadiwe
I'll be on Ozumba Mbadiwe
I'll be on Ozumba Mbadiwe
Coming to you
Coming to you
Verse 2: Fireboy DML
Won I'oIowo Io n s'ore olowo
1 milli for my head oh (ewe)
You better follow who know road
Since 2019 when i don blow
I been on a roll, if you don't know
And i no get time for your convo
Cause na monеy i dey find (na money i dey find)
E no еasy for Iagos
Do me a favour
Pay me on time (eh eh eh)
If i owe you a favour
Make you no vex
If you see me online (eh eh eh)
Woni won wa mi
Wetin concern me?
I'm in san francisco jamming
Sho'ngbo mi ?
Oya oya oya send me my money
Oya oya oya wire my raba
Owo Io Ie gbe mi wa Ie
Owo Io Ie gbe me wa Ie
And in case the money enter
I go dey oriental
For ozumba mbadiwe
Chorus: Reekado Banks & Fireboy DML
I'll be on Ozumba Mbadiwe
I'll be on Ozumba Mbadiwe
I'll be on Ozumba Mbadiwe
I'll be on Ozumba Mbadiwe
Coming to you
Coming to you