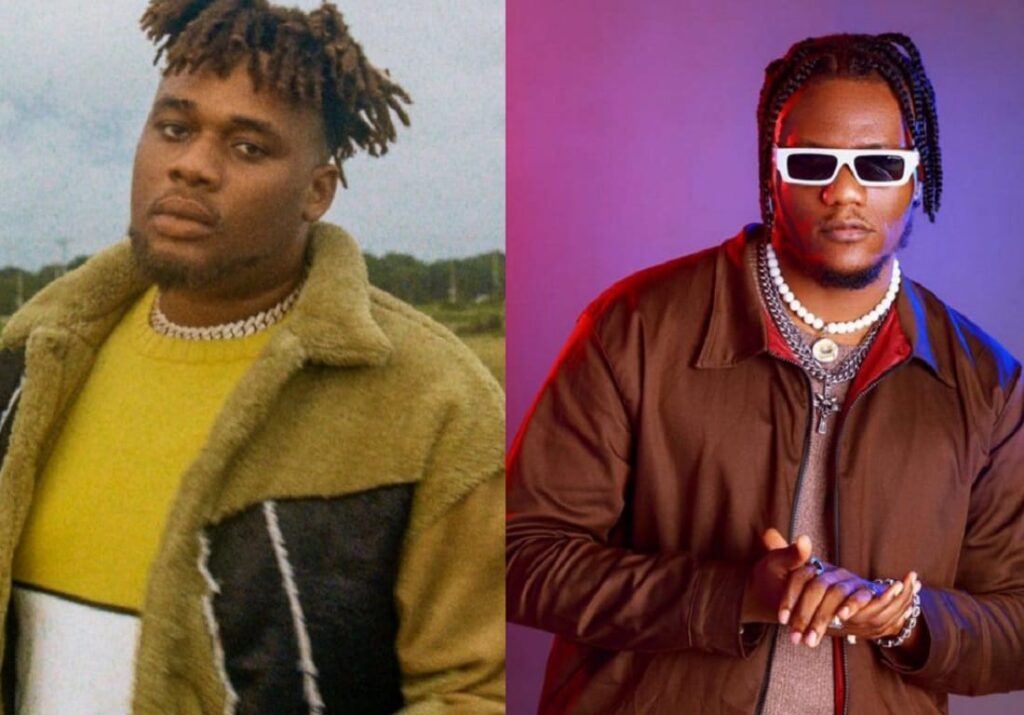 Music producer Pheelz's brand new collaboration with Buju (now to be called BNXN) "Finesse" is already doing massive numbers barely 24 hours after its release.
The song has hit No.1 in Lagos, Accra and even in London, according to Apple Music charts on March 4, 2022.
Pheelz ft. Buju – "Finesse" has achieved anthem status in Nigeria. The line of its lyrics "Folake for the night o" has inspired multiple social media challenges and skits on TikTok and other platforms.
Release Date
Pheelz ft. Buju – "Finesse" was released on Thursday, March 3, 2022.
Pheelz ft. Buju – Finesse Lyrics
And I've been living fast life but I see it in slow mo
And you see my lifestyle I got G's in the turbo
See many people dey outside wey dey feed man Zobo
Oh no
And me I stand dey defend like Joseph Yobo
Bad girl say she wan Netflix and chill
So I chati girl give am warning
If you fall in love girl it's certain
You go chop breakfast I'm not capping
Can you see dribble Amokachi
I'm not faking this no Fugazzy
You see this feelings I'm not catching
Omo Ope stand fit I just wan dey
Ahhh finesse
If I broke na my business
Ama Shana e go bright o
Folake for the night o
Ahhh finesse
If I broke na my business
Ama Shana e go bright o
Folake for the night o
F I N E S S E fit be the reason why you bobo wan dey jealous me
If you wan dey take am serious I dey do tospi
No fit to resonate I'm on a different frequency
I don't think it's necessary
I'll be damned if there's somebody that could be like me
Mehn I be like Mo Salah
Coming up the right wing
I cut through your defender you no need to tell me
I must, finesse
And you know say me I must met
Na your kele I go carry go
If me I get money pass you
If you're not careful
Finesse
And you know say me I must met
Na your kele I go carry go
If me I get money pass you
If you're not careful
Ahhh finesse
If I broke na my business
Ama Shana e go bright o
Folake for the night o
Ahhh finesse
If I broke na my business
Ama Shana e go bright o
Folake for the night o
Ahhh finesse
If I broke na my business
Ama Shana e go bright o
Folake for the night o
Ahhh finesse
If I broke na my business
Ama Shana e go bright o
Folake for the night o
Ridimahkoolayo
Ema fe jo mi sun won
Ema fe jo mi sun won o