Written by Daniel Nkado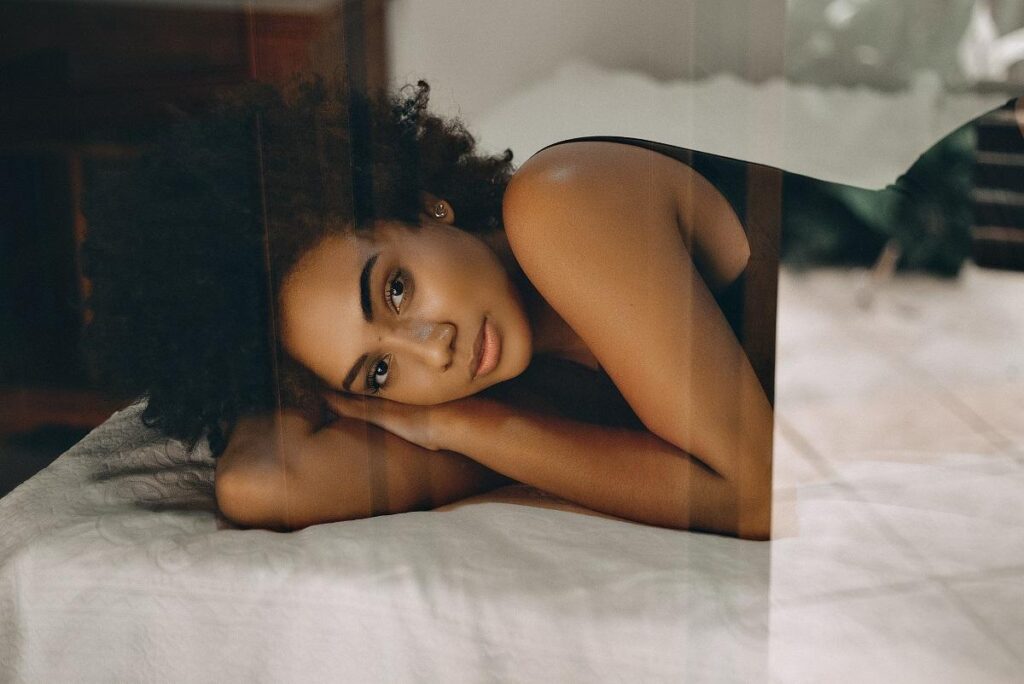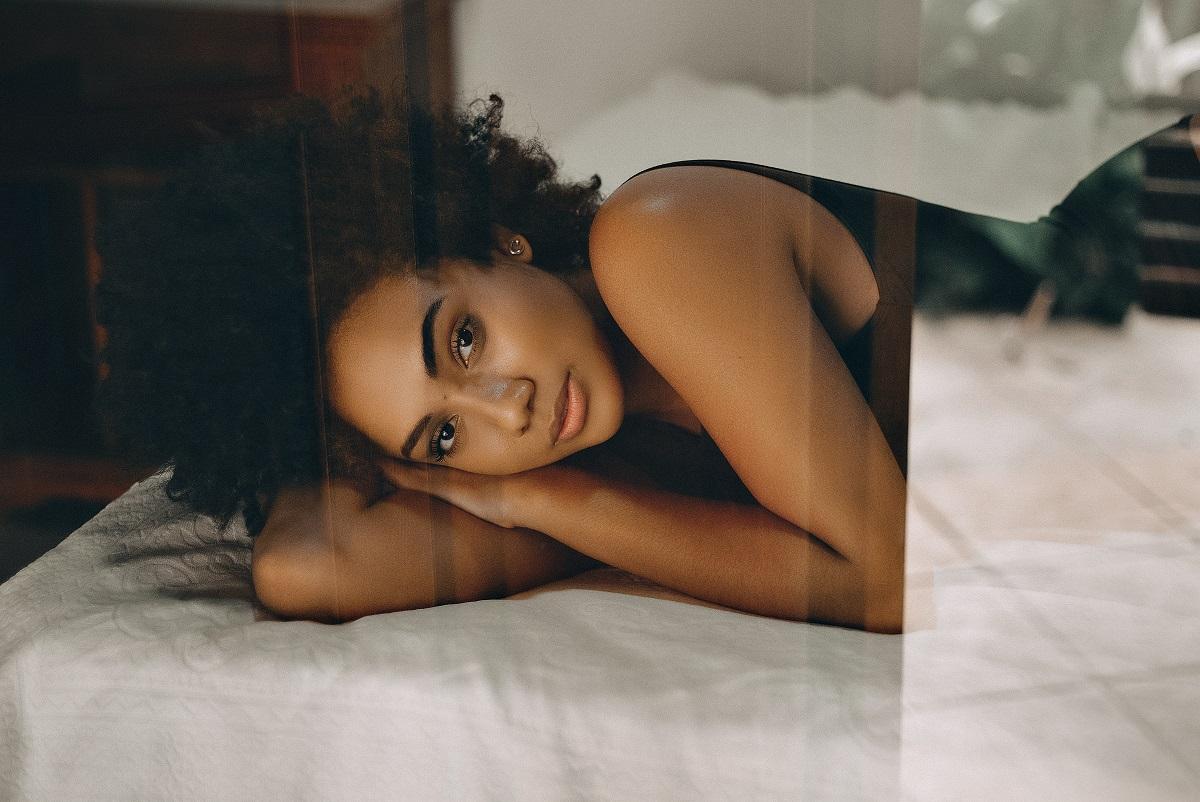 Her name is Angela—a tall, pretty girl with glowing dark skin.
We had become friends the same week I moved into the compound. As common among people in her kind of job, she was not a very quiet person.
But, quite very surprising really, I didn't usually get bored by her talks.
Despite knowing she was talking too much, sometimes way too much, you still would want to continue listening.
Maybe it was because she talked about the things I consider interesting. Or things that made me curious.
Things like what job scarcity was driving our youths into—she talked about this like someone unaffected, someone who was blessed enough to have an awesome job— and why she'd never agree to take up a stripper job at a strip club.
'I know I am a prostitute,' she said to me. 'I do not deny that. But make I come become stripper join? No way!'
'What is the difference between a stripper and a prostitute?' I asked her.
'Bro Iyke, forget o!' she told me. 'Difference dey. Better difference dey the two. Oya check am na— I go enter room with one man, do my job, collect my money come back house. But for stripping, you go dey there all night dey dance naked, all the men wey dey there go dey see your t*to. You come carry bottle, candle, even Gala sef dey chuk inside, all because of how much kwanu?
I was watching her. There was something about the manner she talked. Something I would call fascinating, saying just for myself that is.
She is the type that could easily bare her soul to you, no matter how filthy it is. She lives free. Uncaged.
And because of that, people easily ignored her in gossip. Why bother talking about the things that are already known? The things that have become stale.
One day, she had a quarrel with one of our neighbours. The woman that stays in the last room down the corridor.
'Don't make me talk o!' the round woman threatened her. 'Hey, Angela, don't make me talk o!'
'What will you say?' Angela replied the woman. 'Eh, Iya Ayo, tell me, what will you say that we don't already know? You will say that I am a prostitute and sleep with men for money, is that not it? What else?'
I saw Iya Ayo pull back like a snake.
'Even sef none of the men wey come that strip club go fit sleep with the strippers,' Angela continued.
'Why?' I asked her, curious.
'If na you nko? After the girl done show the thing for public, every eye done see am, some go dey even they chuk money inside, you go come follow the girl sleep. Nawao!'
She licked her tongue, absently, and then continued: 'See, my kind ashawo, I no dey sleep with just any man o. If you no dey mature and responsible, no show.'
I continued to stare at her, one hand on my chin, light amusement framing my eyes. There were just so many questions I wanted to ask her— like why she chose to become a prostitute and easily disclosed it to people, and if she intended to stop in the nearest future or just advance to international level.
But I feared she'd tell me the absolute truth and I would get to know what I really wouldn't want to know. For once in my life, I was scared of the truth.
I wished she'd lie a little. Like lied to people about what she did, and did not narrate to us so vividly how she had handled a client that wanted to play wise after her service.
But it wasn't in her nature to do. Angela will always talk. From her, I learned how unburdening communication could be. Sometimes I wish to be her.
But one month, everything about Angela changed.
It had been very surprising.
She stopped wearing revealing clothes; bum shorts, bum pants and the rest of them bum-brief things. She stopped saying things like tot*, punani and calling the male organ in indecent vernacular.
In fact, she turned quiet. It was hard to recall this new, soft girl with the loud Angela I have always known.
I wanted to call her and ask her what was going on with her, why the sudden change, but I hesitated.
I somehow liked the new difference and I feared maybe during my asking her, that I might mistakenly remind her of who she used to be, and she'd go back to being her former self.
But one evening, she knocked on my door and came into my room. She took a seat beside my table of books and stared at me for quite some time.
I smiled slightly to her soft gaze and she returned the expression. 'I know you've been wondering what's wrong with me?' she started.
I couldn't lie. 'Tell me,' I said.
She smiled at me again, a deeper smile now. I could almost say that she was shy. 'Bro Iyke, I'm getting married,' she said.
'Really?'
She nodded, ever so slowly, innocently.
'Wow! Congratulations, Angie,' I said.
'Thank you. We have done the introduction. The traditional marriage is this Easter, please you must come o!'
'Sure, why not!'
She smiled and thanked me.
I wanted to ask her if she has fully resigned from her job, and if her husband-to-be knew, but dithered.
I already saw in her eyes that she didn't tell him. It was so easy to read her like that. She was in love. So powerful was the feeling that it has turned her into someone else.
Maybe someone better, I cannot say.
When Angela left my room, I turned my eyes up and thanked God for her life.
The wedding was on an Easter Tuesday. Other tenants and I had contributed money and chartered a bus.
The couple went for the new, cost-saving style—merging both the traditional and white wedding together in one occasion.
The traditional wedding came first, at Angela's father's compound. From there, we marched to the church—one St. Mary's Catholic Church, Ukunu. The reception was to follow after the church service, in a central town hall a small distance from the church.
But something terrible happened to Angela at the altar.
When the presiding Reverend asked the four couples wedding that day to come up, only seven people came out.
Angela's groom was nowhere to be found.
First it looked like that minor occasion where someone had just gone out to pee or take a quick call, so Angela kept turning and looking, waiting to see her husband-to-be running into the church and up the altar where other brides already stood with their grooms.
But the guy never showed up.
Angela kept turning and looking. The fear in her eyes evoked so much pity. I have never seen her so afraid, so vulnerable.
I wish I could walk up to the altar and stand in for her.
Finally, when the worst has become obvious, she threw away her bouquet, held her gown and ran out of the church.
That was how Angela's wedding became famous. The story of the prostitute bride whose husband forsook on her wedding day spread fast, round the entire town.
Many laughed and said she deserved what she got. But not me. A pure soul like Angie deserved better.
***
About the writer:
Daniel Nkado is a Nigerian writer and the founder of DNBStories.com. Get his books on DNB Store, OkadaBooks or BamBooks!