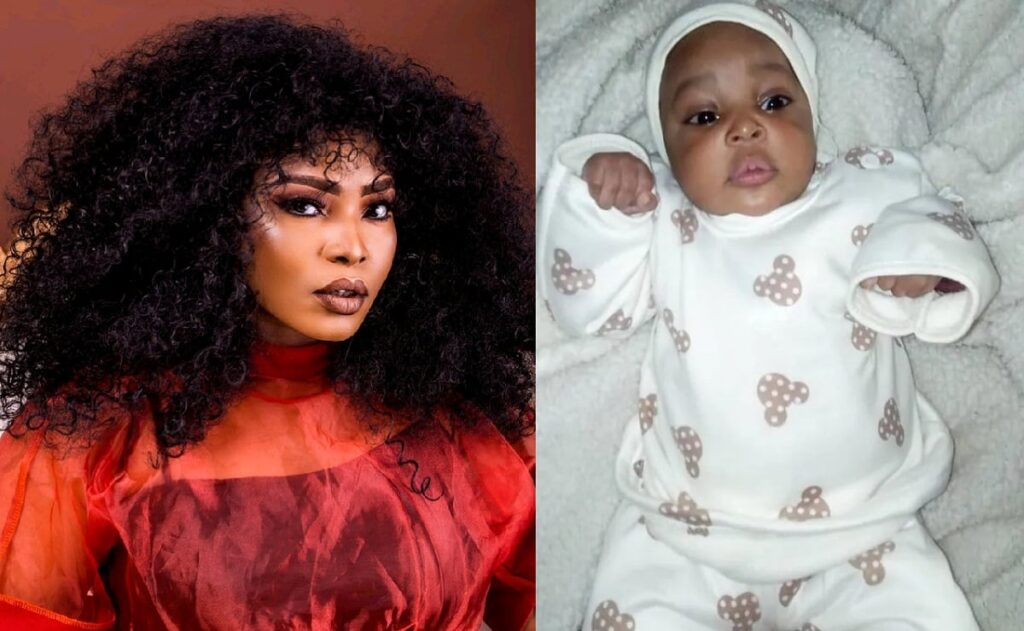 Who is Halima Abubakar?
Halima Abubakar is a Nigerian actress, media personality, movie producer, philanthropist and businesswoman. She is popularly known for her movies such as "Men In Love", "Love Castle" and "Okafor's Law". Halima Abubakar is also the CEO and founder of a music label and entertainment management company called Mode House Entertainment.
Halima Abubakar was born on June 12, 1985, in Kano, Nigeria. She is 36 years old as of May 2022. The actress originally hails from Obangede in Kogi State. She is of the Ebira tribe. Halima Abubakar was raised in Kano as the third child of her family. The actress had her primary education at Ideal Primary School Kano, after which she proceeded to Bayero University, Kano where she bagged a degree in Sociology.
Halima Abubakar's marriage and wedding
According to reports sighted by DNB Stories Africa, Nigerian actress Halima Abubakar is married but is very private about her marital life. Information about who her husband is and how they got married is currently unknown. Her marriage is blessed with one child, as of the time of publishing this article.
About Halima Abubakar's Husband
Though somehow controversial, Halima Abubakar has been steadfast in keeping her marital life out of the media. The actress has vowed to never reveal the identity of her husband. She disclosed that although she is in the showbiz industry, it isn't a must to show off her relationship because people will always be ready to crash it. Halima Abubakar went further to say that her marriage isn't something she wants to involve other people in. She also stated that people will see her giving birth but will never know who the father of the child is.
The mother of one disclosed in an interview that the person in her life is making her happy and that there is nothing to hide. According to her, she has never dated two men at the same time and doesn't pressurize herself to meet any expectations or targets. She claimed that she is not moved by unnecessary and stressful emotions because she has so many responsibilities.
Halima Abubakar's children
As of the time of publishing this report (May 2022), actress Halima Abubakar is the mother of one child. Halima Abubakar gave birth to her son on April 3, 2020, according to reports. The excited actress had announced the good news on her Instagram page, sharing a photo of a baby's cute little fingers. The news received several congratulatory messages from fans and colleagues.
About Halima Abubakar's son
Halima Abubakar's son was born on April 3, 2020. The boy is currently 2 years old as of May 2022. The name of Halima Abubakar's son is not known at this time as the actress is yet to share this information.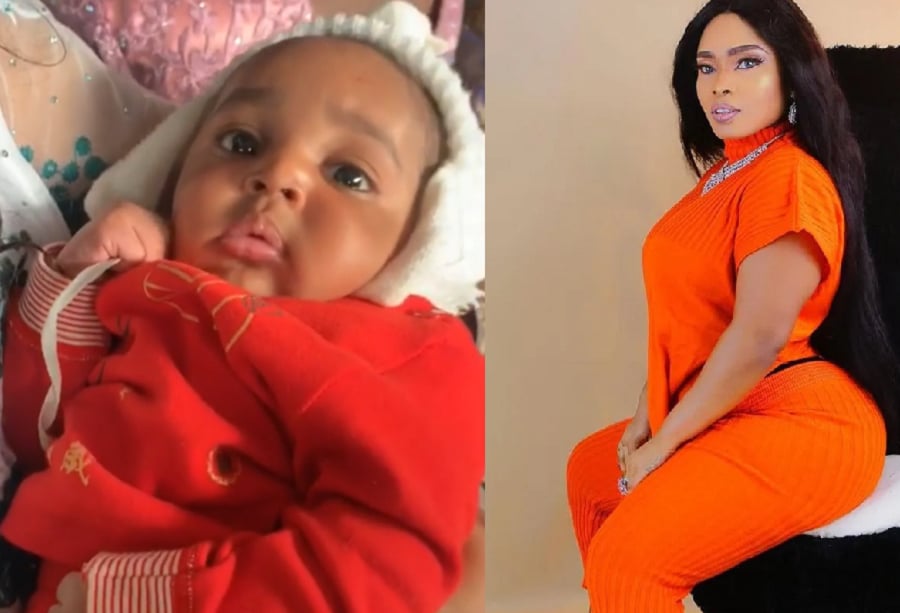 Halima Abubakar accused of stealing baby photo
Actress Halima Abubakar came under fire after she was accused of stealing a photo of another baby to pose as hers. The child's mother called out Halima for using her baby's picture and this resulted in the actress receiving heavy backlash and criticism from fans and social media users.
Halima Abubakar later apologized to the child's mother, revealing that she had Googled baby pics to use to announce the arrival of her baby before posting real pictures. She claimed she saw the beautiful baby's nails and couldn't help but use them.
Reports later emerged that Halima Abubakar had given birth prematurely and couldn't show the world a fragile child. She revealed that her son was in intensive care at that time and was discharged on April 9, 2020. Four months after the incident, she revealed the face of her child for the first time in a super exciting video.
Halima Abubakar and Ruggedman's rumoured relationship
Renowned Nigerian singer, Michael Ugochukwu Stephens, popularly known as Ruggedman, was at one time rumoured to be in a relationship with Halima Abubakar. The rapper later denied the speculations, urging those behind the dissemination of such rumours to be respectful of other people's feelings.
According to the Ohafia-born rapper, Halima Abubakar is one of the closest people he can call his bestie and they have both supported each other coming from nothing to now. He further stated that he will not stand by and watch anyone insult her because of the false rumours being spread online.