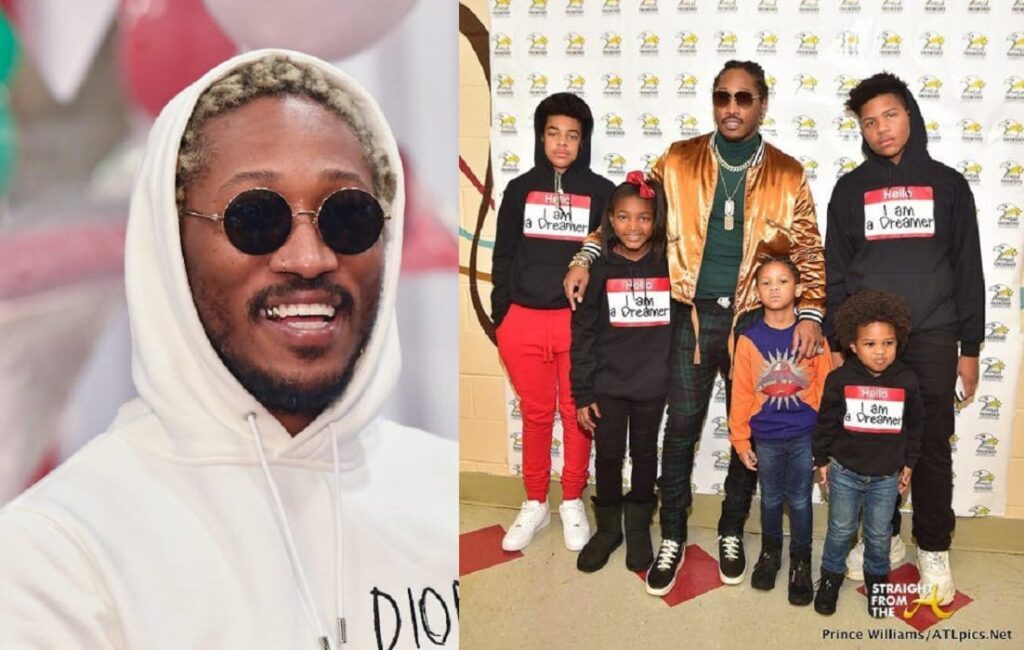 Who is Future?
Future is an American rapper, songwriter and record producer popularly known for his hit songs like "Mask Off", "Turn On The Lights" and "I Won." Future is also known by the nickname Future Pluto Hendrix.
Future's real name is Nayvadius DeMun Wilburn. He was born on November 20, 1983, to his mother, philanthropist, Stephanie Jester in Atlanta, Georgia, the United States. As of April 2022, Future is 38 years old. His birth father remains unknown.
About Future's marriage and wedding
As of April 2022, American rapper Future is unmarried. Future is currently dating co-rapper Dess Dior whose real name is Destiny Bailey.
There are rumours about the rapper and his current girlfriend, Dess Dior being engaged or even already married. The couple has neither confirmed nor debunked these rumours.
About Future's current girlfriend – Dess Dior
Future surprised Dess Dior with a diamond ring in February 2021. This fuelled rumours about their engagement. As of the time of publishing this artcle, the two are still together and going strong in their relationship.
List of Future's girlfriends and baby mamas
Future has quite a long and impressive list of girlfriends and baby mamas.
List of Future's baby mamas
As of the time of publishing this post, Future has a total of 8 children from eight different women. Here is a list of all the women Future has had a child or children with:
Jessica Smith
India J
Brittni Mealy
Ciara
Joie Chavis
Eliza Seraphin
Two others
Future and Jessica Smith relationship
Not much is known about Future's relationship with his first baby mama, Jessica Smith as the woman likes to keep out of the spotlight. However, the two had their first and only child together in 2002. As per reports seen by DNB Stories Africa, the two separated not long after the birth of their son, Jakobi.
After their separation, Smith got primary custody of their son. Not long after, Jessica Smith sued Future for not paying child support regularly. She alleged that Future was a careless and negligent father. She claimed he failed "to maintain a loving and meaningful relationship with his son."
Future and India J. relationship
Future and India J (born India Jones) dated from July 2007 to November 2012. They had a daughter together named Londyn. Like Jessica Smith, India J also prefers to stay out of the limelight. Her relationship with the rapper does not appear strained as he wished her a Happy Mother's Day in 2020.
Future and Brittni Mealy relationship
Future and fashion enthusiast, Brittni Mealy met in 2009. However, Mealy was in a relationship at the time. Later on, the couple reconnected and began their relationship. Brittni and Future don't have a very good relationship as they had a full-blown fight on social media in 2021. Brittni Mealy is Future's third baby mama.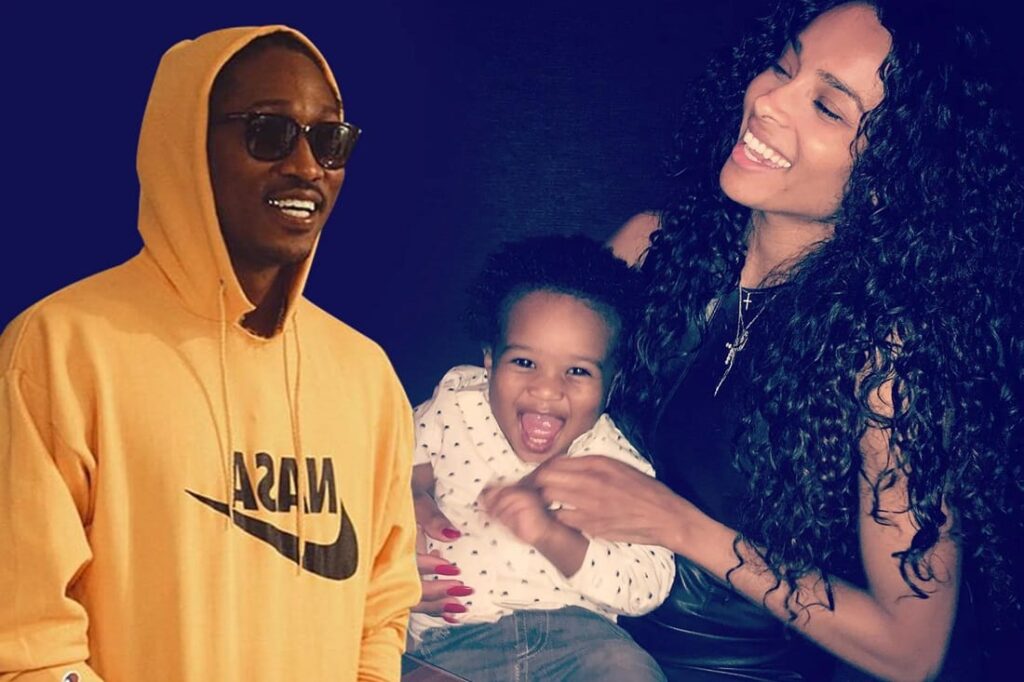 Future and Ciara relationship
RnB superstar, Ciara and Future met while working together on a project. Future announced their relationship on January 24, 2013. The rapper said during an interview, "The chemistry is there. It's amazing. She makes me happy, I make her smile."
They went on to collaborate on many projects including the acclaimed 2013 duet, "Body Party."
Future and Ciara later got engaged and welcomed their child, Future Zahir in 2014. However, the engagement was called off amidst rumours that Future had been cheating on Ciara with his wardrobe consultant at the time, Tyrina Lee. Ciara is now happily married to football star, Russell Wilson.
Future and Joie Chavis relationship
Model and professional dancer, Joie Chavis and Future dated from late 2017 to May 2018. When Chavis announced her pregnancy in 2018, it was speculated that the baby was Future's especially after he attended her baby shower. The couple welcomed their son, Hendrix in December 2018. Their breakup was a mutual decision and they appear to be on good terms.
Future and Eliza Seraphin relationship
Future admitted to having sexual relations with American model and entrepreneur, Eliza Seraphin (popularly known as ElizaReign) from 2016 to 2018. ElizaReign sued Future for $53,000 a month as child support for her daughter, Reign. This resulted in a countersuit from Future. Seraphin and Future do not seem to have a good relationship and they are always shading each other on social media.
Future's other baby mamas
Future has two other children named Paris and Kash with two other women whose identities remain unknown.
List of Future's ex-girlfriends.
Future has dated a lot of women apart from his baby mamas. They include:
Larsa Pippen
Blac Chyna
Cindy Parker
Lory Harvey
Future and Larsa Pippen relationship
There were speculations that Larsa Pippen and Future were in a relationship around the time of her marital issues with her ex-husband, NBA legend, Scottie Pippen. The rumours of Pippen cheating on her husband with Future were shut down when she tweeted:
"I was married to him for 20 years, I did everything for him and my family. People change and that is what really happened. Cheating was not the problem."
Future and Blac Chyna relationship
Rumours of Future and Blac Chyna's relationship arose when Blac Chyna posted a now-covered-up tattoo of the rapper's name. The rumours were laid to rest when Future tweeted, "Single and focusing on what makes me happy."
Future and Cindy Parker relationship
Cindy Parker is another of Future's rumoured exes. There is speculation that her son, Legend might be the rapper's as she gave him Future's last name. Despite Parker having a paternity suit against the rapper, he has not credited the rumours. Future also left Parker out of his many Mother's Day shout-outs in 2020 so there is no way to confirm the true state of their relationship.
Future and Lory Harvey relationship
Future and American model, Lory Harvey dated back in 2018. Their relationship was confirmed when Harvey posted pictures from their Jamaican vacation online. The relationship ended in 2020 and Lory Harvey is currently dating actor, Michael B. Jordan.
About Future's children
As of April 2022, Future is a proud father of eight children from eight different women.
List of Future's children
Jakobi Wilburn
Londyn Wilburn
Prince Wilburn
Future Zahir Wilburn
Hendrix Wilburn
Kash Wilburn
Paris Wilburn
Reign Wilburn
Jakobi Wilburn was born on June 30, 2002, to Future and Jessica Smith. Jakobi Wilburn is 19 years old as of April 2022. He is the first and only child Future has with his first baby mama Jessica Smith. Jakobi Wilburn is an American musician. He has eight half-siblings from his father: Londyn, Prince, Future Zahir, Hendrix, Paris, Kash and Reign.
Londyn Wilburn was born in March 2009 to Future and India J. Londyn Wilburn celebrated her thirteenth birthday in March 2022. Not much is known about her early life as her mother, India J is a very private woman. Father and daughter have shown up to several red carpet events together.
Prince Wilburn was born on December 5, 2012, in Duluth, Minnesota to Future and Brittni Mealy. Prince Wilburn is 9 years old as of April 2022.
Future Zahir Wilburn was born on May 19, 2014, in California, the United States to Future and Ciara. He is 7 years old as of April 2022. Shortly after Zahir's birth, the couple split due to Future's alleged infidelity. Future Zahir has numerous half-siblings from his father and two half-siblings from his mother's marriage to Russell Wilson: Sienna Princess Wilson and Win Wilson.
Hendrix Wilburn was born on December 14, 2028, to professional dancer, Joie Chavis and Future. Hendrix is 3 years old as of April 2022. Joie Chavis shared that the rapper kept her laughing during labour and delivery. Hendrix has an older half-sister from his mom, Shai. Last year, the couple got together to celebrate Hendrix's third birthday. They seem to be on good terms.
Kash Wilburn: Not much is known of Future's child, Kash. His mother's identity is not known but Future tweeted and wished Kash's mother a happy mother's day and called her "a real one."
Paris Wilburn: Detailed information about Future's child, Paris and her mother is unavailable. However, the rapper wished Paris' mom a happy mother's day in 2020.
Reign Wilburn was born on April 20, 2019 in the United States to rapper, Future and Eliza Seraphin. She is 2 years old as of April 2022.