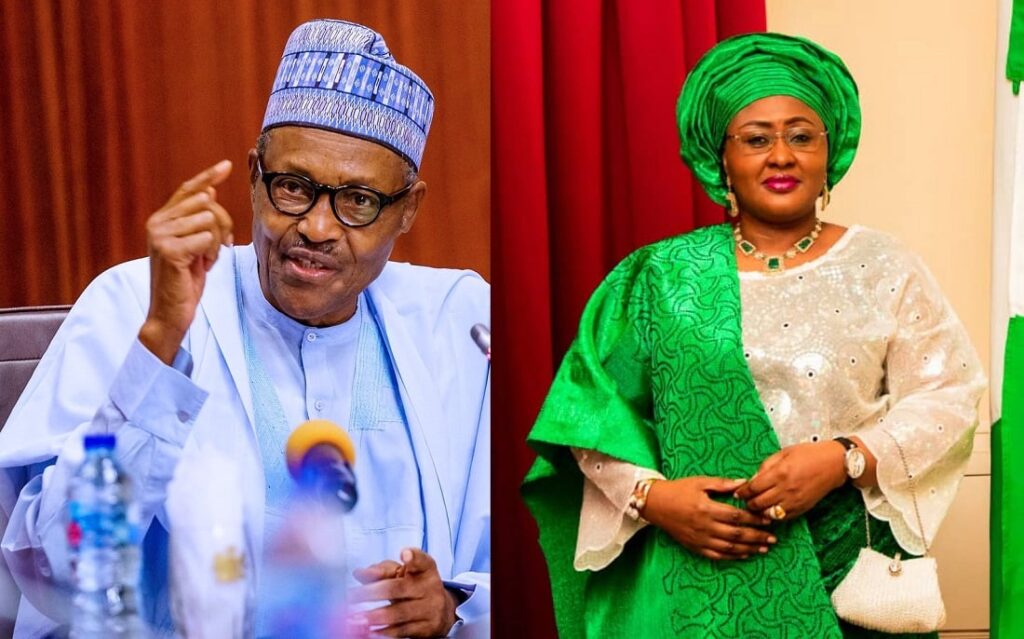 Who is Muhammadu Buhari?
Muhammadu Buhari is the current president of the Federal Republic of Nigeria. He is famous for being a politician and an ex-Nigerian military leader.
Buhari was named after the 9th century Persian Islamic scholar, Muhammad Al-Bukhari. He was born on December 17, 1942, in Daura, Katsina state, though some reports recorded his birth year as 1944. He was born as the 23rd and last child of Mallam Adamu Hardo (father) and Zulahait Adamu Hardo (mother), sometimes called Hajia Zulaihalu Musa. Buhari's father, Mallam Adamu Hardo, was a Fulani chief from Dumukorl village in Mai'Adua, near Daura.
The 79-year-old president and former military head of state was raised by his mother after he lost his father at the tender age of 4. He had his primary education both in Daura and Mai'dua in Katsina State before proceeding to Katsina Middle School in 1953 and later Katsina Provincial Secondary School between1957 to 1961. He enrolled in the Nigerian Military Training College in 1962 at the age of 19.
Muhammadu Buhari, often nicknamed "Bubu" by some Nigerians, was born into a polygamous family. According to reports, Buhari had over 20 siblings and half-siblings who are now mostly late. Buhari's only surviving elder sister is Hajiya Rakiya Adamu-Amadodo. According to reports, she is over 87 years old.
Muhammadu Buhari's marriage and wedding
As of the time of writing this report, Muhammadu Buhari is happily married to Aisha Buhari (née Halilu). The couple got married in December 1989 after Buhari divorced his late first wife, Safinatu (née Yusuf) in 1988.
The president had married his first wife in 1971 when the woman was just age 18 and he was 29. He divorced her after 17 years of marriage with 5 children after he was released from 3-year detention. Buhari was thrown into prison in 1985 by Ibrahim Babangida. He met Safinatu when she was just 14 years old and got married to her 4 years later.
He got married to Aisha, his second wife, a year after he divorced Safinatu. He also married Aisha at the tender age of 18 while he was 47 years of age. His union with Aisha also produced five children. His marriage to her came into public knowledge after he became the president of Nigeria and she was to become the First Lady.
Muhammadu Buhari and Aisha Buhari's marriage
President Muhammadu Buhari and Aisha Buhari have been married for over three decades. They celebrated 30 years of their union in 2019. The couple's marital life was largely off the media until 2015 when Buhari became the president-elect of Nigeria.
Muhammadu Buhari and Aisha Buhari's marriage controversies
Muhammadu Buhari's marriage to Aisha has been rocked by several controversies. In an interview she granted in 2016, Aisha Buhari criticised her husband's administration and even threatened not to support his re-election in 2019. She also claimed that bad people have taken over the country under her husband's watch a few months after he was re-elected as the president of the nation in 2019.
In his response to Aisha's interviews and her threat to not support his re-election in 2019, Buhari stated that his wife belonged to his kitchen and the "other room". His reaction caused a lot of uproar in the media, with many criticizing the President's statement as "sexist".
Buhari and Aisha's marriage was brought into the spotlight again in October 2019, following speculations that the president was planning to take a new bride. The alleged bride was said to be Sadiya Farouq who is one of Buhari's female cabinet ministers.
The wedding was said to have been scheduled for Friday, October 11, 2019, but did not hold as planned. Some reports sighted by DNB Stories Africa even had it that Aisha confirmed that there had been plans for the President to take a new wife during an interview she granted to BBC Hausa upon her return to the country. She was out of the country when the rumour was circulated.
Her return was interpreted as her intention to "defend her territory" and stop the marriage from happening. There was also news about the First Lady being denied access to the presidential villa and reports of her relocating to Dubai, amongst other reports.
About Aisha Buhari
Aisha Buhari is the wife of President Muhammadu Buhari and the current First Lady of the Federal Republic of Nigeria. She is a cosmetologist and beauty therapist. The First Lady is the proud mother of five children.
Aisha Buhari was born on February 17, 1971, in Adamawa State. She is currently 51 years old. Her father was a civil engineer, while her mother is a descendant of the Ankali family. Her grandfather, Alhaji Muhammadu Ribadu was Nigeria's first minister of defence.
The President's wife is the founder and managing director of Hanzy Spa and the owner of Hanzy Beauty Institute, a beauty salon located in Kaduna and Abuja which she closed after becoming the First Lady of the country. She is the author of the book called "Essentials of Beauty Therapy: A Complete Guide for Beauty Specialists" and a member of the International Health and Beauty Council.
About Muhammadu Buhari's first wife – Safinatu
Safinatu (née Yusuf) is Muhammadu Buhari's first wife and the mother of his first five children, two of whom are now late. She was said to have graduated from Women's Teachers College but never practised as a teacher because she got married to Buhari two days after her graduation.
Safinatu died from complications of diabetes on January 14, 2006 – 18 years after she and Muhammadu Buhari got divorced. There is very little information about her in the media since she lived a very quiet life before her death.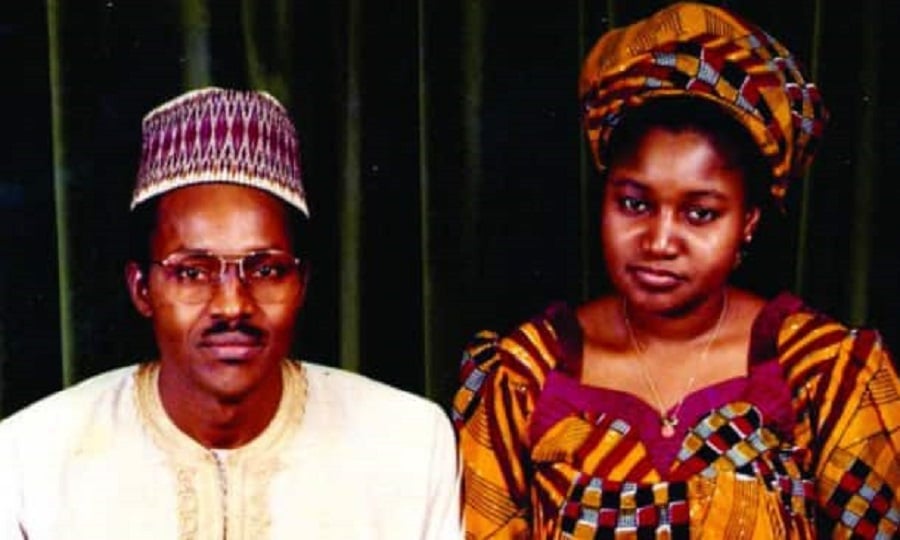 Muhammadu Buhari's children
Muhammadu Buhari has a total of 10 children ( 8 girls and 2 boys) in general. He had his first five children with his late first wife, Safinatu and the other five with his second wife, Aisha. Two out of the first five children are late, leaving him with just 8 surviving children now (7 girls and a boy).
Buhari's children are all grown-ups and are doing well for themselves.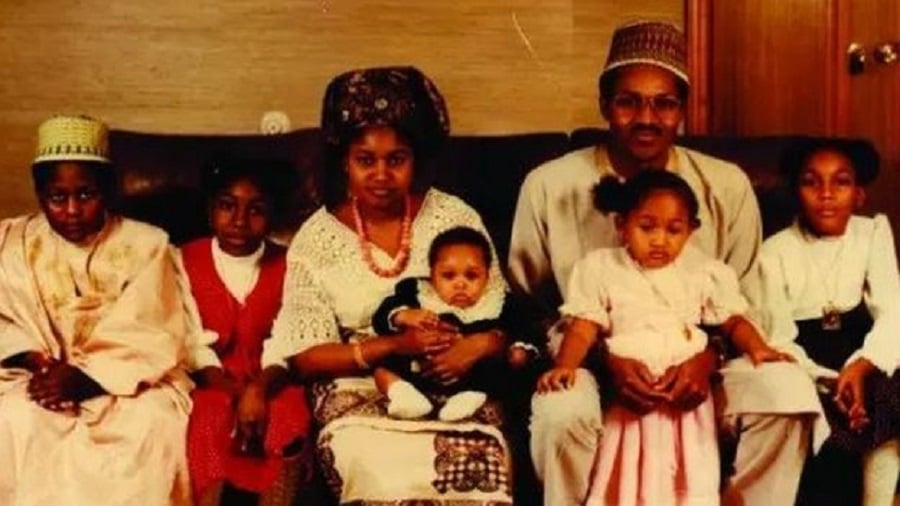 List of Muhammadu Buhari's children
Zulaihat Buhari (late)
Musa Buhari (late)
Fatima Buhari Magajiya
Hadiza Buhari
Safinatu Lami Buhari
Halima Buhari
Yusuf Buhari
Zahra Buhari
Aisha Hanan Buhari
Amina Buhari
1. Zulaihat Buhari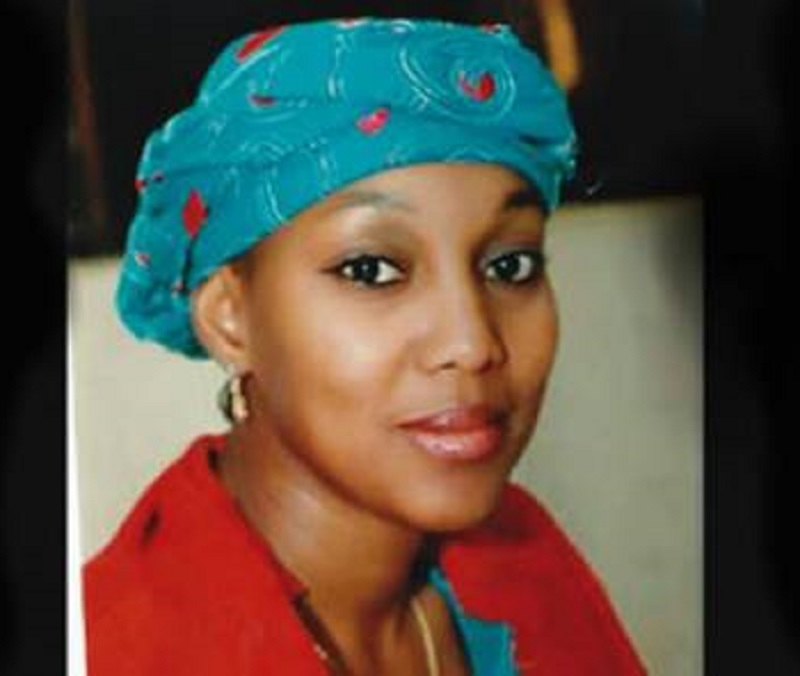 Zulaihat Buhari is Muhammadu Buhari's first child and first daughter who is now late. She was named after her paternal grandmother and died in November 2012 from sickle cell anaemia, two days after she birthed a child at a hospital in Kaduna.
2. Fatima Magajiya Buhari
Fatima Buhari is Buhari's second child and daughter. She was born on March 7, 1975. She is 47 years old as of May 2022. She attended Airforce Primary School, Lagos, Government College, Kaduna, and Ahmadu Bello University, Zaria. She did her postgraduate studies at Business Academy, Stratford, UK.
3. Musa Buhari
Musa Buhari is Muhammadu Buhari's third child and first son who is now late. There is very little information about Musa Buhari and the cause of his death as of the time of writing this report.
4. Hadiza Buhari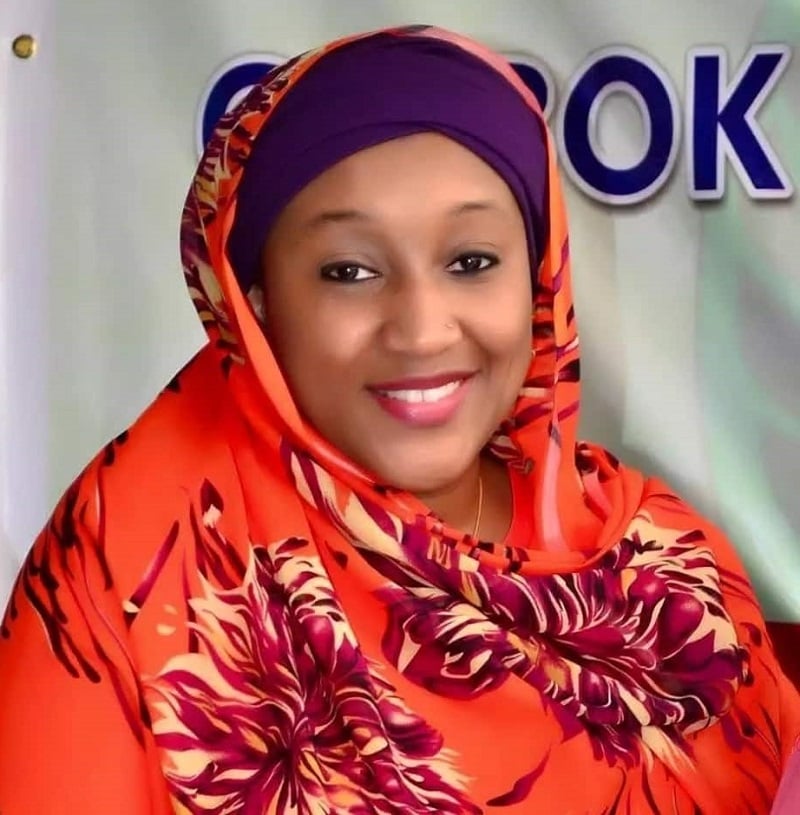 Hadiza Buhari was born on June 23, 1981, as the fourth child and third daughter of Muhammadu Buhari and late wife, Safinatu. She attended Essence International School and the University of Buckingham. She did her postgraduate studies at National Teachers Institute, Kaduna and she also obtained a Master's degree in International Affairs and Strategic Studies.
5. Safinatu Buhari
Safinatu Buhari is the last child of Buhari and his late wife Safinatu. She was born on October 13, 1983, and was named after her mother. She also attended Essence International school and had her tertiary education at the University of Plymouth, UK, and also Arden University, UK.
6. Halima Buhari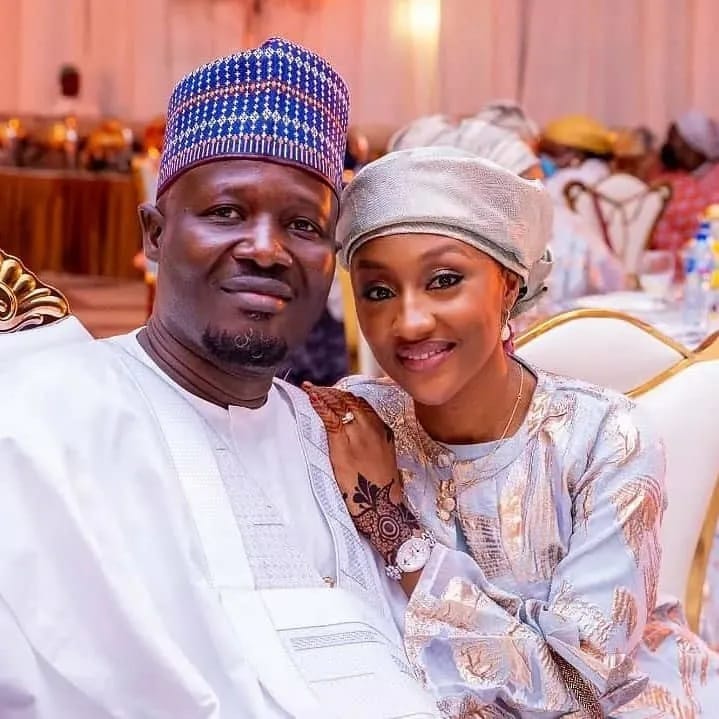 Halima Buhari is the first child and daughter Buhari had with his second wife, Aisha. She was born on October 8, 1990. She attended both local and international schools like the Kaduna International School, British School of Lome, University of Leicester, and the Nigerian Law School.
Halima Buhari is a lawyer by profession and a happily married woman. She got married to her longtime friend, Alhaji Babagana Muhammed Sheriff, a popular businessman from Borno State, in 2012.
7. Yusuf Buhari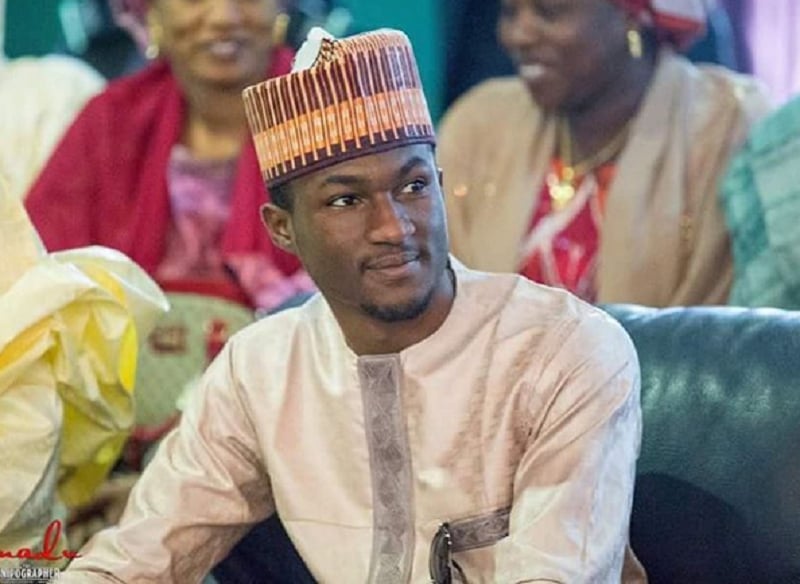 Yusuf Buhari is Muhammadu Buhari's only surviving son and his second child with Aisha. He was born on April 23 and is speculated to be in his 30s. He attended Kaduna International School and the British School of Lome. He relocated to the United Kingdom to complete his secondary education and later obtained a degree from the University of Surrey in Guildford, UK, in 2016.
Yusuf Buhari is happily married to Zahra Nasir Ado Bayero, the daughter of the Emir of Bichi, Nasir Bayero, and the granddaughter of the late popular Kano Emir, Ado Bayero. Yusuf Buhari was involved in a bike accident on December 26, 2017, at Gwarimpa. The accident almost took his life and he was flown to Germany for treatment. The President's son was speculated to own two hotels in Abuja which was later proven to be false.
8. Zahra Buhari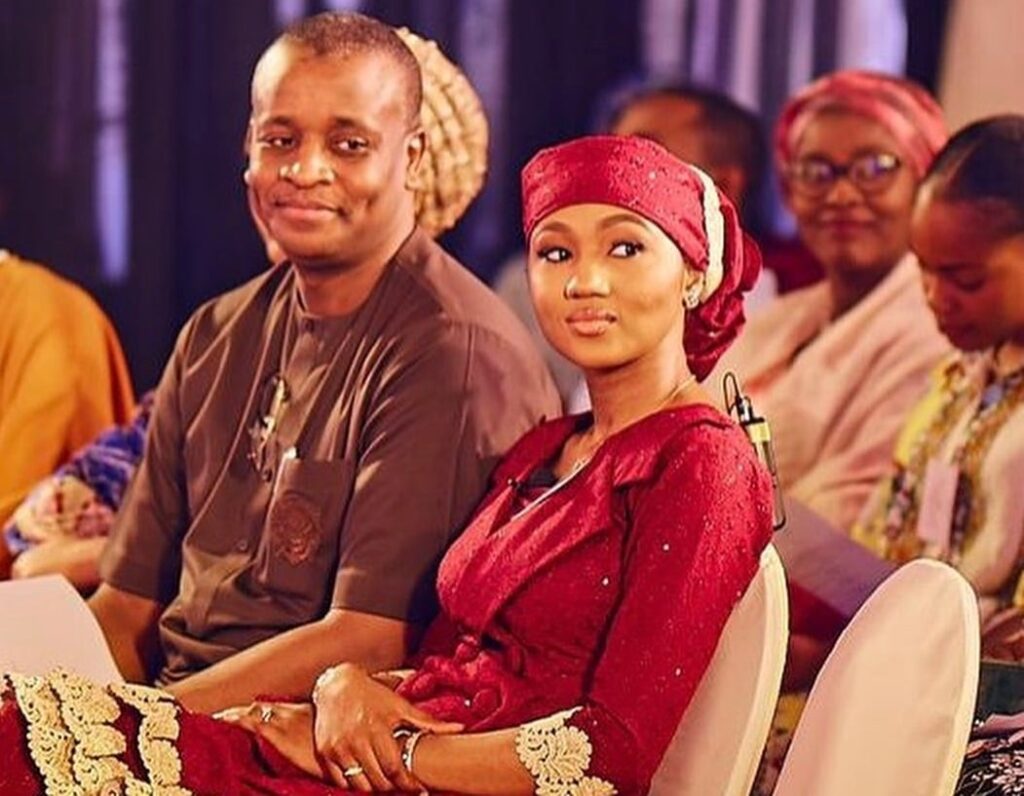 Zahra Buhari is the third child of Muhammadu Buhari and his second wife, Aisha. She was born on December 18, 1994, and is currently 27 years old. She is the only daughter of the president that is active in the media and is known for her huge online presence. She attended the same school with her sister, Halima, and later obtained a degree in Medical Microbiology from the University of Surrey, UK.
Zahra Buhari runs an NGO called "ACE" which means Assisting, Caring, and Empowering. The NGO offers free treatment and care for children with sickle cell disease and also the less privileged. She got married to Ahmed Indimi, the head of the marketing department of Oriental Oils from Borno on December 16, 2016. They have a son together and he was born on July 9, 2019, in Madrid, Spain.
Zahra Buhari attracted media attention after Sahara Reporters claimed that her foundation received a transfer of N2.5 billion naira from one Alhaji Nasiru Haladu Danu who diverted and shared over N51 billion naira with other top Customs officials.
Zahra Buhari denied the reports, claiming that her foundation has never received such money from anyone. She also demanded that the news blog makes a retraction of the report and offer her an apology.
9. Aisha Hanan Buhari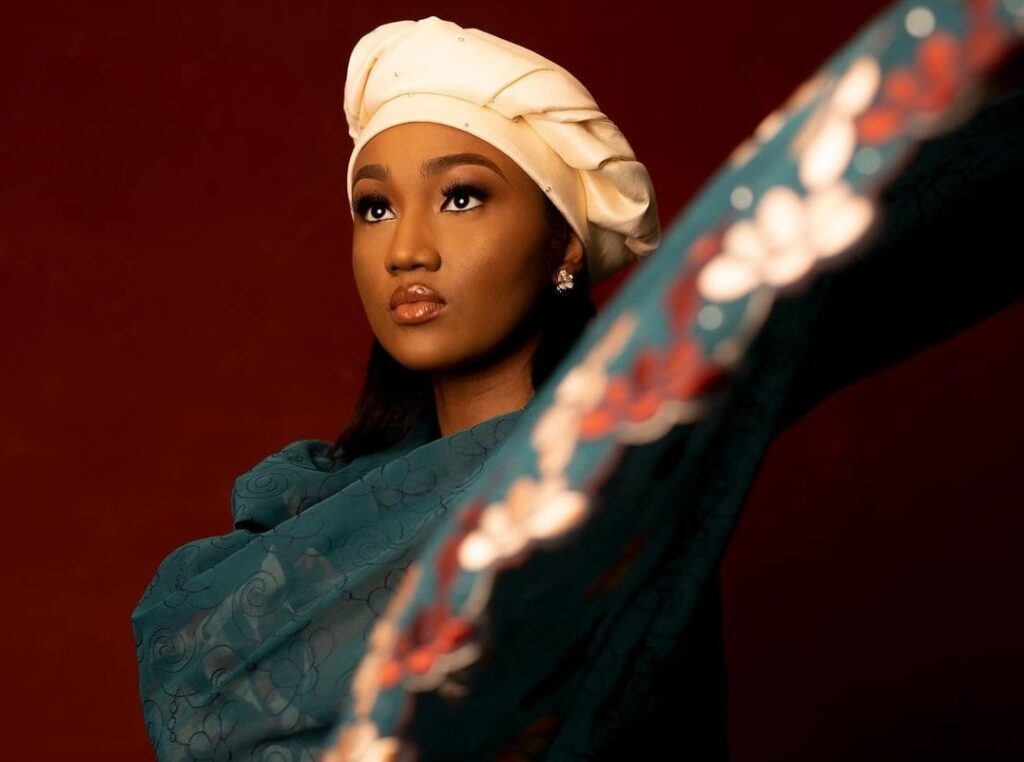 Hanan Buhari is Muhammadu Buhari's fourth child with Aisha. She was born on August 30, 1998, and she is currently 23 years old. She is a Fine Art photographer, having studied Photography and Media at Ravensbourne University, England, and graduating with First Class honours. She bagged a Master's Degree in Fine Art Photography from another university in the UK.
She got married to Mohammed Turad Sha'aban on September 4 2020 at the Presidential Villa, Aso Rock, Abuja. She got married at the age of 22 and her husband is reportedly a special adviser to an ex-governor of Lagos State.
Hanan Buhari also came into the spotlight in 2020 after she was accused of ordering the arrest of a trader identified as Anthony Okolie who was said to be using an MTN sim card she had used previously. Reports had it that the man was arrested illegally by the State Security Service (SSS) and detained for ten weeks. The man took the case to the Federal High Court in Asaba, appealing for the payment of N500 million naira in damages.
Hanan Buhari confirmed that the sim card in question was truly owned by her in the past but denied ordering the arrest of Okolie. However, the court absolved Hanan Buhari and MTN and ordered the DSS to pay the sum of N10 million naira to Mr Okolie.
10. Amina Buhari
Amina Buhari is Muhammadu Buhari's last child with his wife, Aisha. She was born on September 14, 2004, and she is currently 17 years old. There is very little information about the young lady at this time, as she is kept away from the media possibly because of her young age.