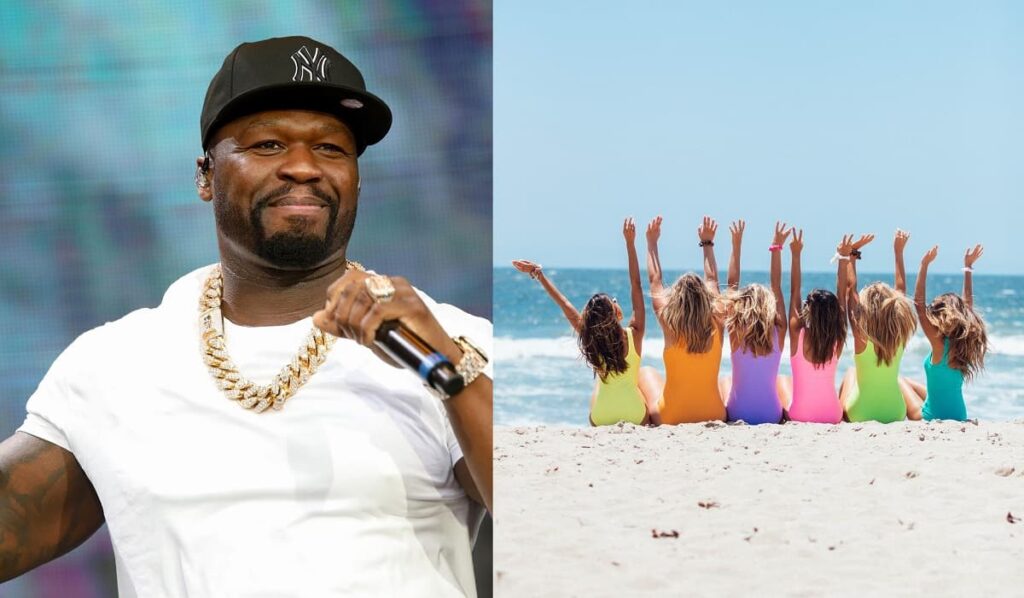 Who is 50 Cent?
50 Cent is an American rapper, actor, TV producer and businessman. He is popularly known for his hit songs including "Candy Shop", "Disco Inferno" and "How We Do."
50 Cent's real name is Curtis James Jackson III. He was born on July 6, 1975, in the borough of Queens, New York City, the United States.
50 Cent's mother, Sabrina Jackson named 50 Cent after her father, Curtis Jackson. 50 Cent's birth father remains unknown. He is 46 years old as of April 2022. 50 Cent was raised in South Jamaica, Queens, New York City.
50 Cent siblings
50 Cent does not have any siblings. However, he has several cousins and other distant relatives.
Why 50 Cent is called 50 Cent
The name "50 Cent" was inspired by a Brooklyn street robber named Kelvin Martin (also spelt as Kelven) who was known by the same moniker. Martin was popular in the 1980s. 50 Cent stated that he chose the name because he felt connected with Martin, adding: "I'm the same kind of person 50 Cent was. I provide for myself by any means."
50 Cent's Marriage and Wedding
As of the time of publishing this article (April 2022), 50 Cent is unmarried and does not have a wife. Despite not being married, 50 Cent has been romantically linked with several women, many of them from the American entertainment industry. He fathered two children with two of the women he dated: Shaniqua Tompkins and Daphne Joy. 50 Cent has been ranked as one of the top American celebrities with the longest list of girlfriends.
List of all 50 Cent's girlfriends
Here is a comprehensive list of all the women 50 Cent has reportedly dated:
Shaniqua Tompkins
Meagan Good
Vivica A. Fox
Joy Bryant
Paris Hilton
Chelsea Handler
Daphne Joy
Ciara
Tattedup Holly
Jamira Haines a.k.a Cuban Link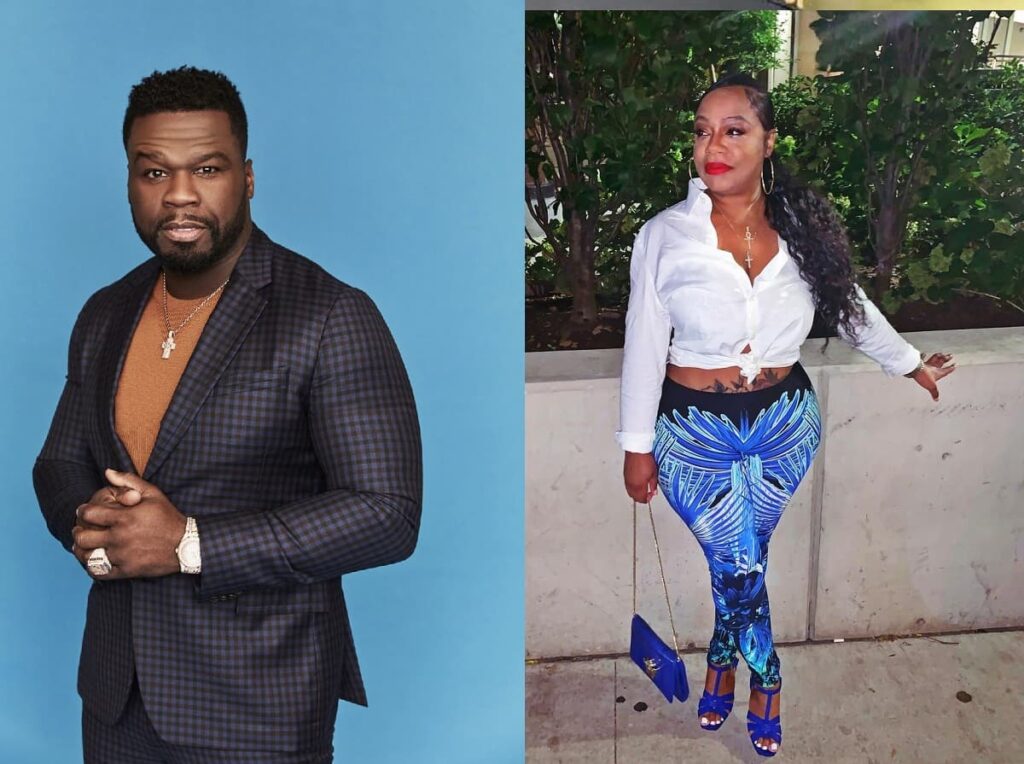 50 Cent and Shaniqua Tompkins Relationship
50 Cent and Shaniqua Tompkins dated from 1994 to 1998. Their relationship produced a son named Marquise Jackson. After the couple's split in 1998, Tompkins sued 50 Cent for fifty million dollars.
According to reports, their relationship issues began when the rapper allegedly abused her. Shaniqua Tompkins claimed that she decided to leave the relationship when 50 Cent physically assaulted her in front of her daughter. Their troubles, however, did not end with the termination of their relationship as 50 Cent and Shaniqua Tompkins publicly fell out over money, housing and child support.
Tompkins alleged that the rapper was using their son, Marquise Jackson as a publicity stunt and a way to keep himself in the limelight. On the other hand, 50 Cent accused Tompkins of turning his son against him and this eventually led to the rapper publicly disowning his son.
The two have been known for constantly fighting on social media and exchanging mean words.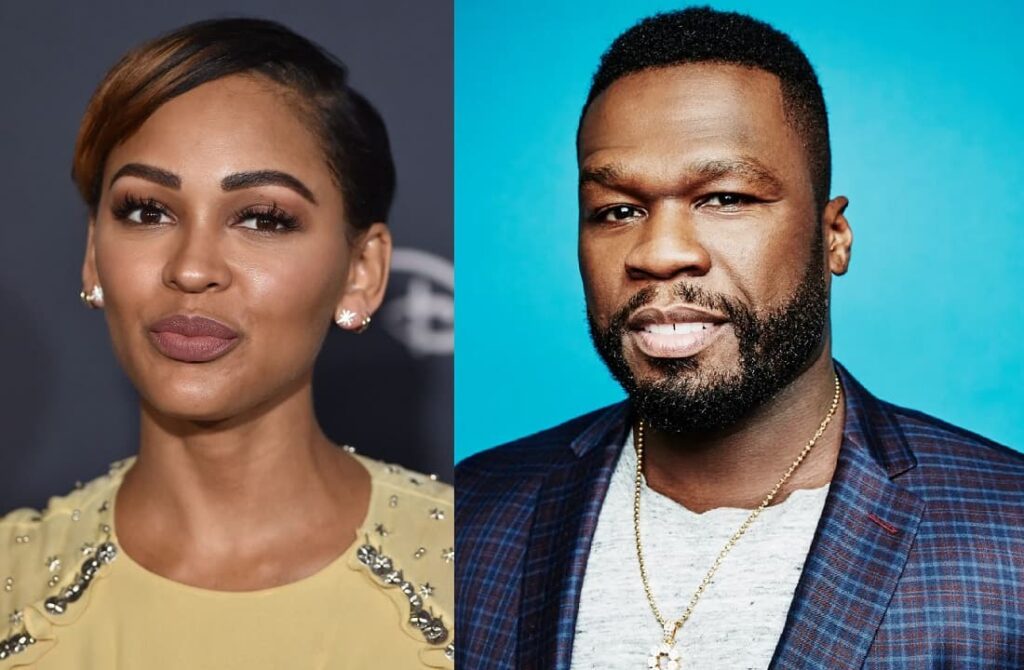 50 Cent and Meagan Good Relationship
Meagan Good is an American actress popularly known for her portrayal of "Mya" in the 2012 romantic drama, "Think Like A Man". Meagan Good and 50 Cent dated from 2002 to 2003, according to reports. Although Good has gone on to marry (and divorce) American preacher DeVon Franklin since her relationship with 50 Cent ended almost 19 years ago, she always has nice things to say about 50 Cent. According to her, 50 Cent is a very gentle person, unlike his public persona that puts him as a tough man.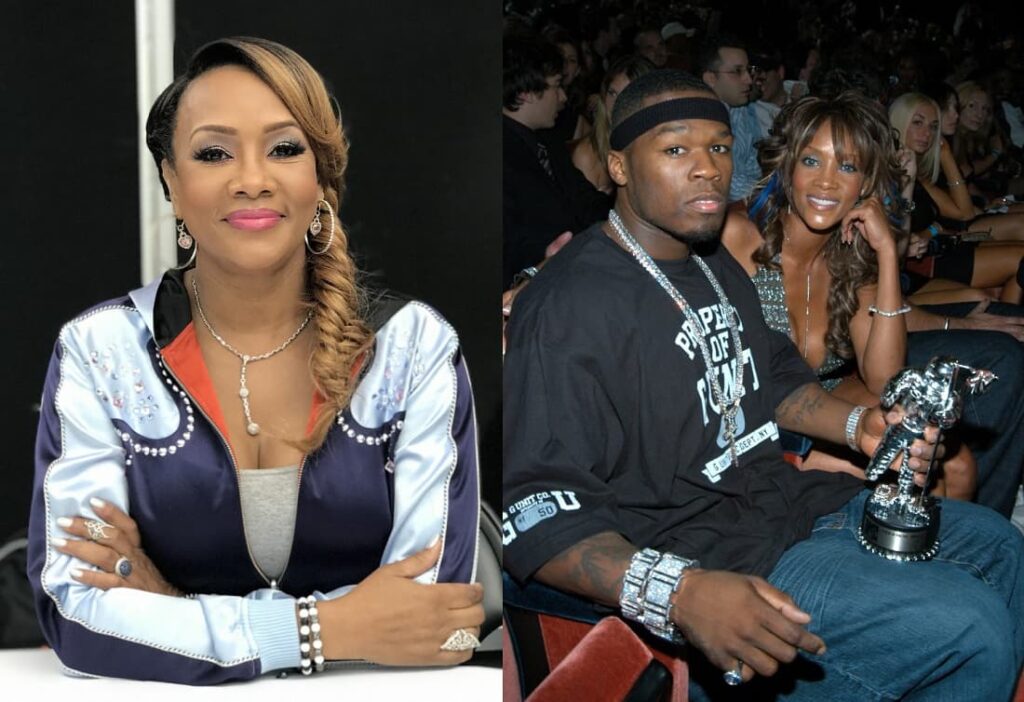 50 Cent and Vivica A. Fox Relationship
American actress Vivica A. Fox and 50 Cent reportedly dated for some months between 2003 and 2004. Just like Meagan Good, Fox also remembers her relationship with 50 Cent fondly. She stated during an interview with Vlad TV that 50 Cent was the "love of her life".
50 Cent and Joy Bryant Relationship
50 Cent and American actress Joy Bryant dated for a while back in 2005, around the time they starred together in the 2005 American music and crime drama, "Get Rich or Die Tryin'". Sadly, their real-life relationship was nothing like their onscreen chemistry in the film. They reportedly split in 2006, after a few months of being together.
50 Cent and Paris Hilton Relationship
In 2008, there were rumours that rapper 50 Cent and Paris Hilton were in a relationship. They were spotted together a couple of times at the beginning of 2008 acting all loved-up.
According to reports, Paris Hilton got romantically involved with 50 Cent after dumping her boyfriend at that time. 50 Cent and Hilton were spotted together at the Hard Rock Hotel and Casino in Las Vegas, Nevada, during the rapper's launch party for his third studio album, "Curtis". However, their romance was never confirmed as neither party addressed the speculations.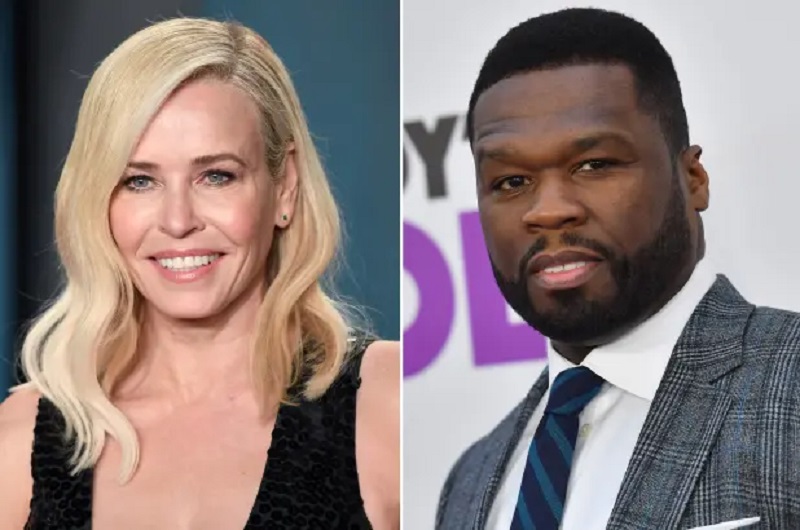 50 Cent and Chelsea Handler's Relationship
According to information gathered by DNB Stories Africa, 50 Cent and American comedian and actress Chelsea Handler dated for a few months in 2010 but things did not work out between them. The couple split but remained on good terms – initially – with Handler once describing 50 Cent as a "great guy". The two amiable exes later fell out in 2020 following 50 Cent's endorsement of Donald Trump.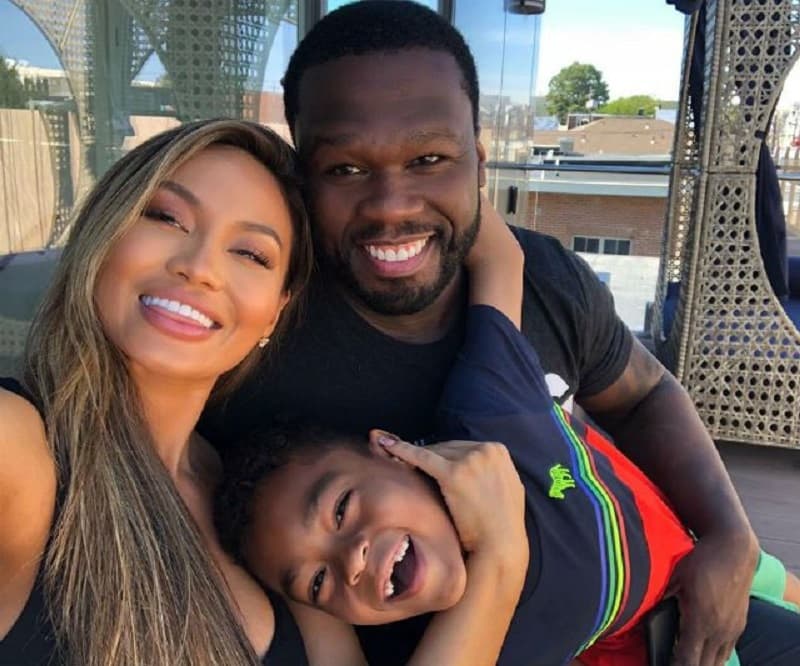 50 Cent and Daphne Joy Relationship
Rapper 50 Cent and Filipino actress and model, Daphne Joy started their relationship in 2011. The couple welcomed their first and only child together, Sire in 2012. About a year after Sire's birth, 50 Cent was charged with domestic violence after he allegedly ransacked Daphne Joy's room and kicked her during an argument. 50 Cent faced three years of probation after he pled guilty to one count of vandalism following his fight with Daphne.
There were reports in 2021 that 50 Cent's ex-girlfriend, Daphne Joy might have started dating rap mogul P. Diddy after the two were spotted holding hands while strolling down Diddy's Miami mansion. Reacting to the rumours of Diddy and Daphne dating, 50 Cent said he doesn't mind.
In his words:
Nah me and puff fight over business s**t. If he like the girl, he like the girl I don't give a f**k !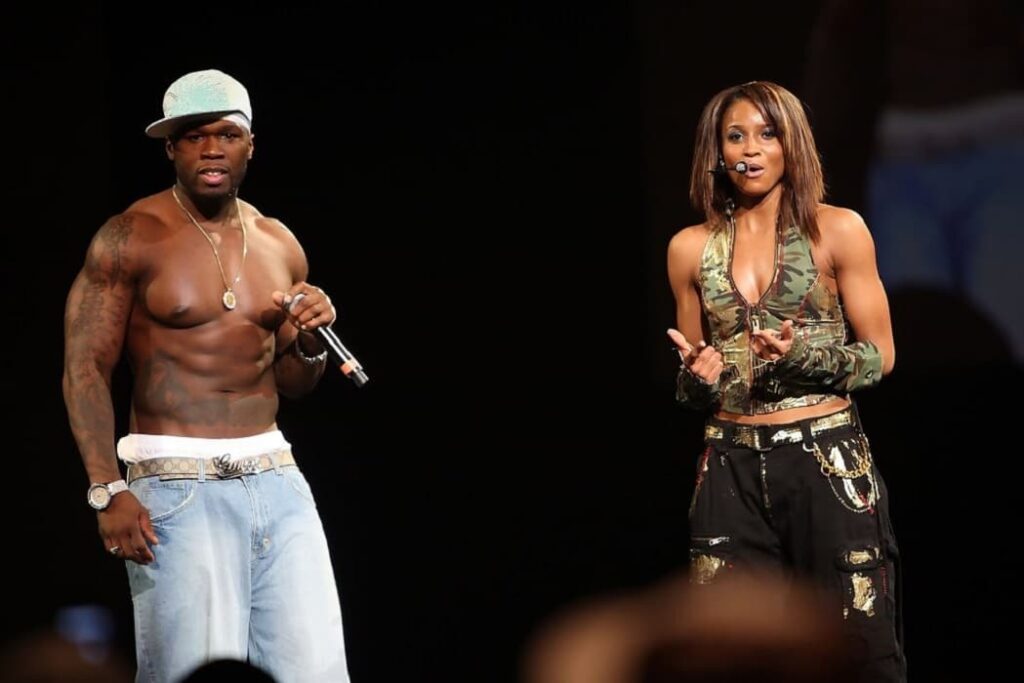 50 Cent and Ciara's Relationship
50 Cent's most popular relationship was with R&B superstar singer and songwriter, Ciara. The two dated off and on between 2007 and 2010. While together, they collaborated on several projects and were once the envy of many.
Ciara spoke candidly about their breakup with Rickey Smiley, saying:
"He is obviously far from afraid of anything that he can control. But at the same time, him not being afraid of anything in that way, the only thing he's afraid of is love. And with that being said, in a sense, he is afraid of me."
50 Cent and Tattedup Holly Relationship
Tattedup Holly is an Instagram model known for her many tattoos. She dated rapper 50 Cent from 2013 to 2015. The relationship ended in 2015 following allegations of emotional and physical abuse from Holly.
Holly took to her Instagram to write about her relationship with 50 Cent.
In her words:
"I treated this man like royalty but all I got in return was ass whippings. Didn't ask him for shit. He would buy me gifts only to take them back, what a man."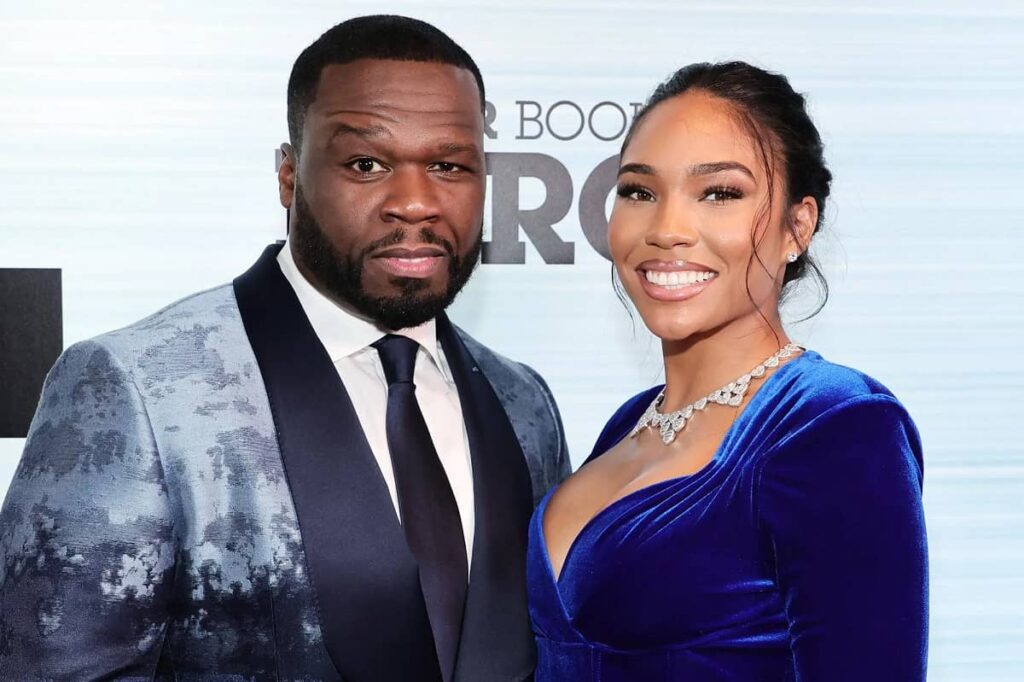 50 Cent and Jamira Haines Relationship
As of April 2022, rapper 50 Cent is dating model, influencer, fitness trainer and entrepreneur, Jamira Haines a.k.a Cuban Link. The couple met during the premiere of 50 Cent's show "Power" and have been together ever since. They officially announced their relationship in 2019.
50 Cent's Children
As of April 2022, 50 Cent is the father of two children – one from his ex-girlfriend, Shaniqua Tompkins and the other from his ex-girlfriend, Daphne Joy.
List of 50 Cent's children
Marquise Jackson
Sire Jackson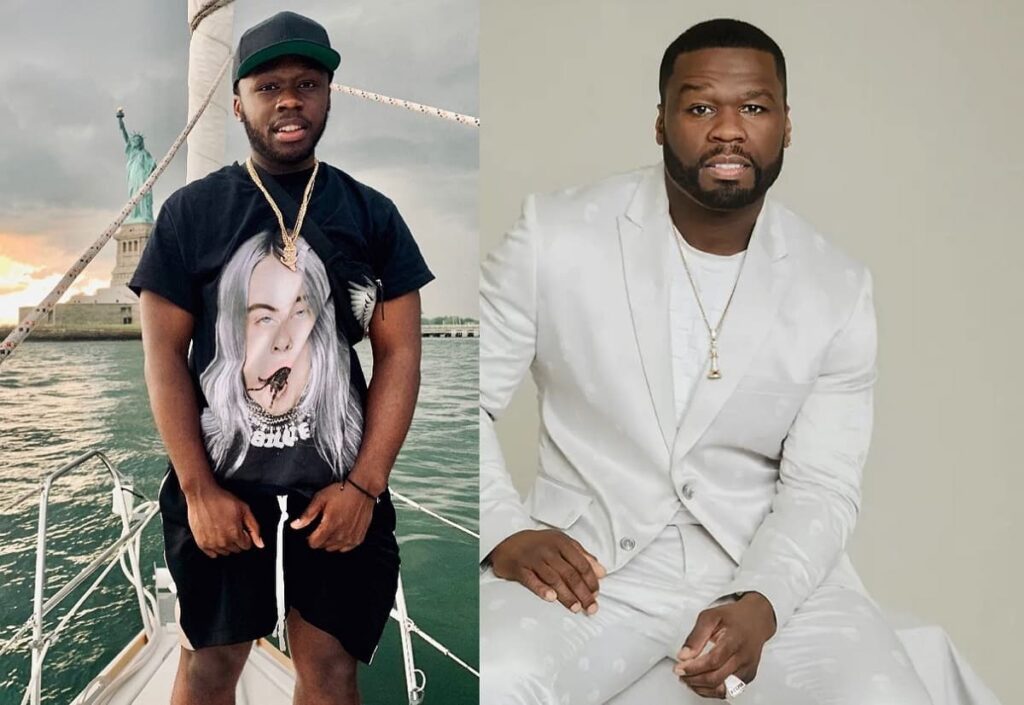 Marquise Diamond Jackson is 50 Cent's oldest son. He was born on October 13, 1996, in Los Angeles, California, by the rapper's girlfriend at that time, Shaniqua Tompkins. As of April 2022, Marquise Jackson is 25 years old. 50 Cent and his oldest son, Marquise, have a strained relationship. After 50's messy breakup with Shaniqua Tompkins, he disowned his son. In an interview with the "Philly's Morning Show", 50 Cent stated that his son "embraced his mom's perspective" of him which destroyed their relationship.
Marquise Jackson has a half-sister named Mia from his mother's other relationship and a half brother named Sire Jackson from his father's side. He is an aspiring music artist and actor.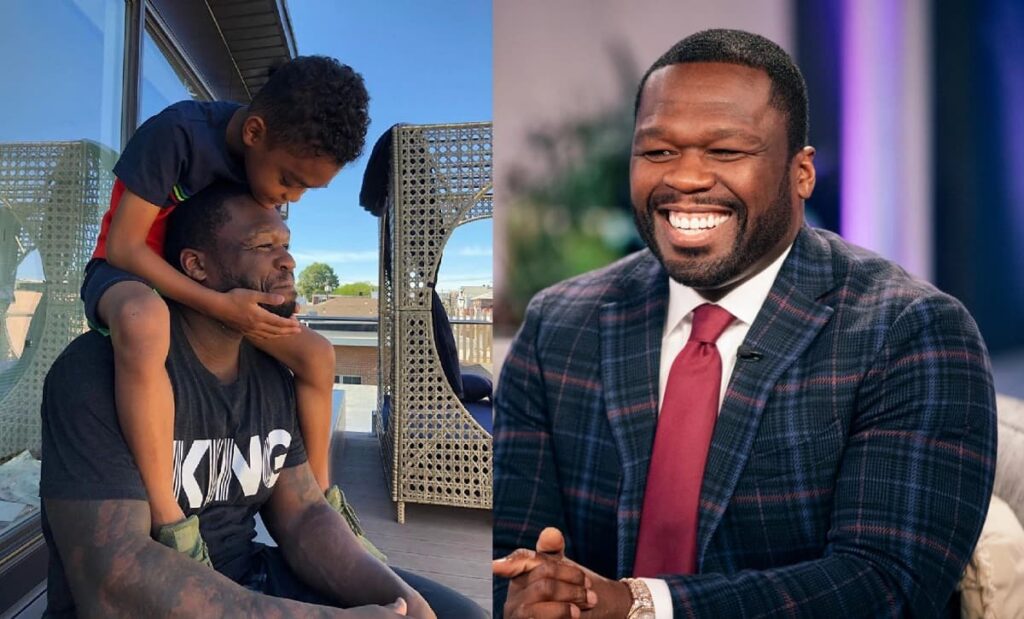 50 Cent's second son, Sire Jackson was born on September 1, 2012, in Los Angeles, California to Filipino model, Daphne Joy. He is 10 years old, as of April 2022. Sire Jackson was ranked on the list of Most Popular Instagram Stars and on the Elite List of Celebrities born in the United States.