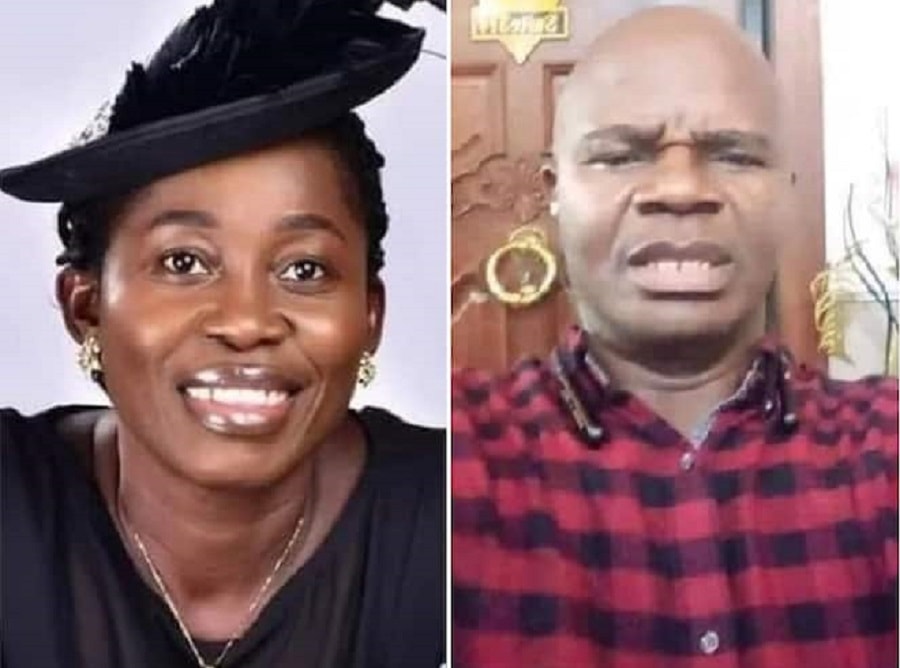 There are reports currently making the rounds on social media that late Sister Osinachi's husband, Mr Peter Nwachukwu, has been sentenced to death by hanging after he was found guilty of murdering his wife.
According to a fact check run by DNB Stories editors, the reports saying that Mr Peter Nwachukwu, the embattled husband of late gospel singer, Sister Osinachi Nwachukwu, has been sentenced to death for killing his wife is FALSE.
The current state of the case
On May 20, 2022, the Federal Government of Nigeria slammed Mr Peter Nwachukwu with 23-count charges bordering on homicide, emotional and psychological abuse, isolation and incarceration, among others.
One of the charges Mr Peter Nwachukwu is facing is a case of culpable homicide, which if found guilty, comes with a penalty of death.
The case with charge number, CR/199/2022, was filed at the High Court of the Federal Capital Territory, Abuja, on May 20, 2022, by Mrs Yewande Gbola-Awopetun, the Head, Sexual and Gender-Based Violence, Department of Public Prosecutions of the Federation, Ministry of Justice.
As of the time of publishing this report, the trial of Sister Osinachi's husband, Mr Peter Nwachukwu, has not commenced so there is no way he could have been sentenced already.
His sentencing will happen at the conclusion of his trial and a judge will deliver a verdict. While Peter Nwachukwu has not been sentenced yet, there is a possibility of him landing a death sentence if he is eventually found guilty of being involved in his wife's death.
Sister Osinachi Nwachukwu, a celebrated Nigerian gospel singer, died on Friday, April 8, 2022, at the age of 42 at the National Hospital Abuja. Her cause of death was initially reported as cancer until fresh allegations emerged that her husband, Mr Peter Nwachukwu, has been physically abusive to her for a long time.