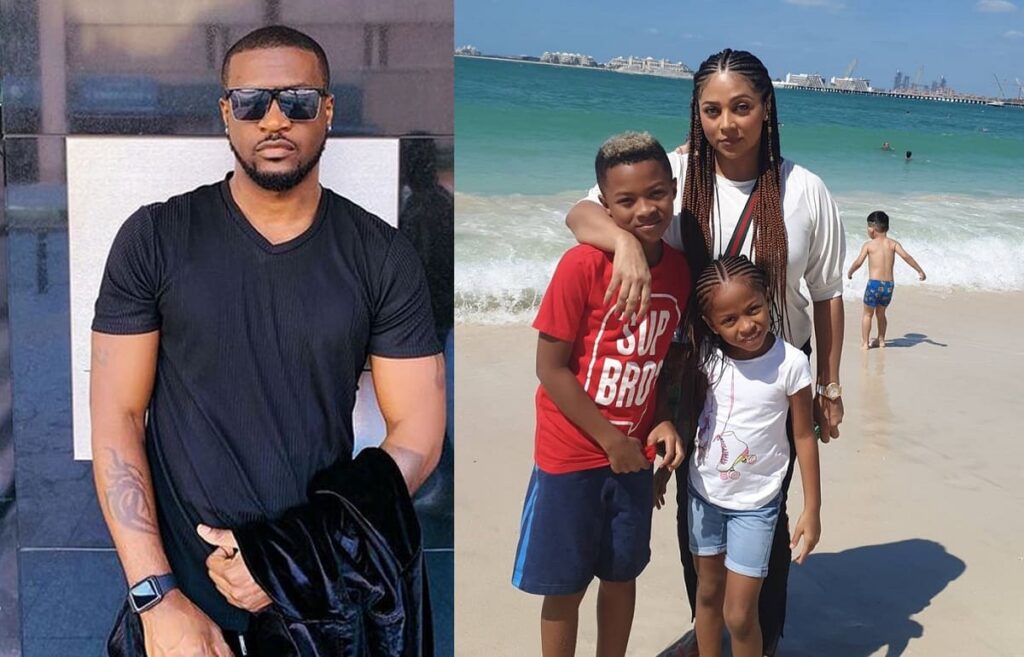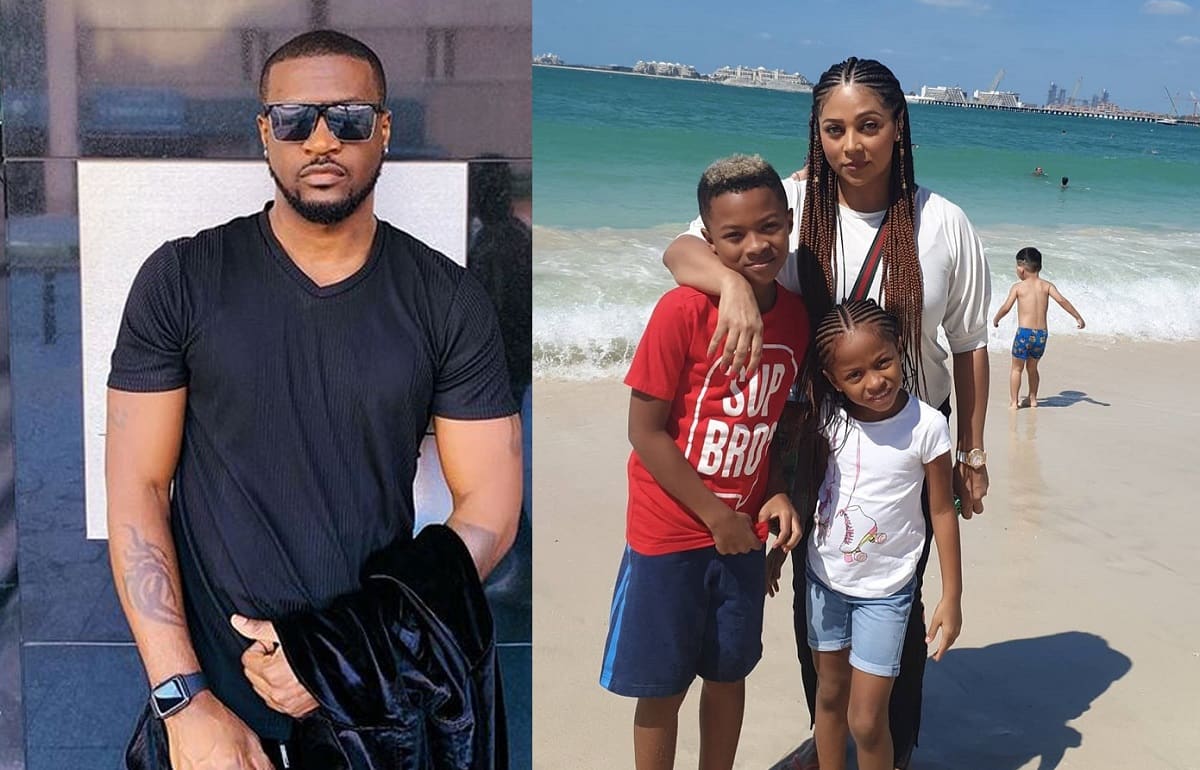 Peter Okoye is a former member of the defunct music duo, P-Square.
Peter who is now known as Mr. P is a Nigerian singer, songwriter, dancer, record producer, multi-instrumentalist, and businessman.
He started music officially with his twin brother Paul Okoye (now known as Rudeboy) in 2003 under the group name 'P-Square'. The duo released many successful songs together before they got disbanded in 2017 over family and managerial issues.
Mr. P is an alum of the University of Abuja, where he bagged a degree in Business Administration. He also attended a music school with his twin brother to develop their skills in the use of some musical instruments.
Though Mr. P has cut ties with his extended family, he seems to be doing just fine with his immediate nuclear family.
Peter Okoye's marriage
Peter Okoye is married to marketing executive, Titilola Loretta Omotayo, now known as Lola Omotayo-Okoye.
Peter Okoye's marriage to Lola Omotayo has been at the centre of some controversy and drama over the years, especially after the marriage was rumoured to be one of the reasons the Okoye brothers separated.
Peter Okoye's marriage to Titilola Loretta Omotayo is often compared to that of Prince Harry and Meghan Markle, because of the similarities in each couple's age difference, ethnicities, and family consent.
Peter and Lola have been able to withstand the trials of their marriage despite the constant criticism they get from their families and fans.
They have been dubbed the "Duke and Duchess of Awka" in the media.
How Peter Okoye and his wife, Lola Omotayo met
Mr. P and his wife started their love story as friends before they got involved romantically in 2006. Lola was working for an advertising agency called FKG2 as a marketing representative before she crossed paths with the man of her life.
She and her agency often invited P-Square to perform in shows they organized. Lola was introduced to Peter by his friend and ex-manager. Though Lola was a big fan of P-square, she never knew she would be walking down the aisle to say 'I do' with one of them.
The couples dated for seven years before getting married in 2013, though Lola was already a baby mama of two adorable children.
Peter Okoye's wedding
Peter and Lola had an elaborate traditional wedding on Sunday, November 17, 2013, at The Ark Event Centre, Lekki, Lagos. The occasion was graced by top celebrities and highly regarded socialites. They had their court wedding on January 27, 2015, two years after their traditional wedding.
Peter Okoye's wife
Titilola Loretta Omotayo is the darling wife of Mr. P. She is born to a Nigerian father and a Russian mother. She attended San Francisco University where she studied Theatre Arts.
Lola as she is fondly called had worked for ECONET as an events manager, Daily Times and an advertisement agency called FKG2, where she met her baby daddy turned husband.
Lola Omotayo has been blamed for the P-Square breakup. She has experienced a lot of shading, criticism, and backlash both from her in-laws and fans of her husband based on the fact that she is seven years older than Peter and also not from the same tribe as him. Mr P is an Igbo man, while Lola is a Yoruba lady.
Peter Okoye's children
Peter and Lola have two children together. Though they had the children before getting married in 2013. Their son and first child, Cameron Okoye was born on September 24, 2008, two years after his parents started dating officially.
Aliona Okoye is their daughter and second child. She was born some months before her parents got married on January 22, 2013.