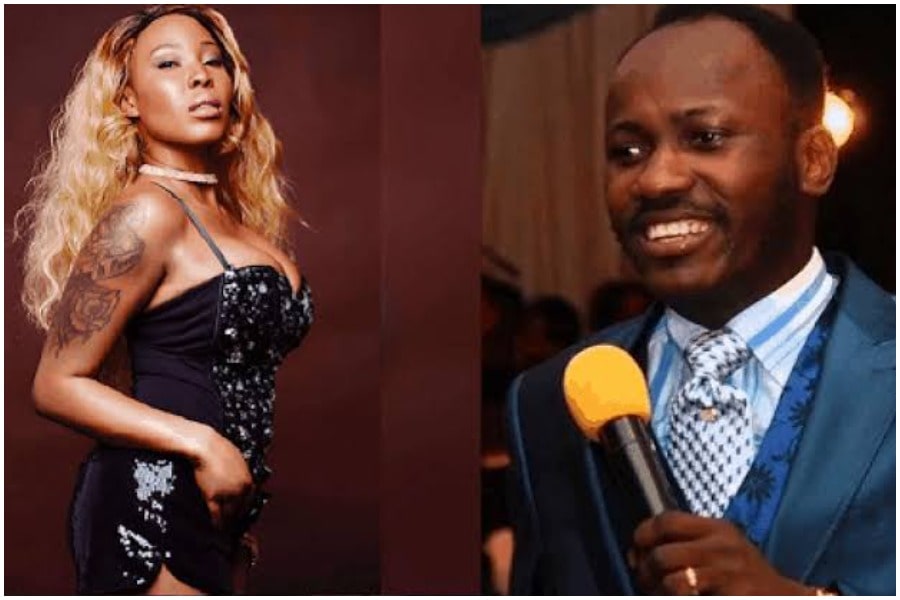 Canadian-based singer, Stephanie Otobo is making headlines again, years after she revealed her alleged affair with Apostle Johnson Suleman, the senior pastor and general overseer of Omega Fire Ministries (OFM).
In a Twitter post on Monday, May 9, Ms Otobo accused the cleric of trying to eliminate her. The music artiste also posted screenshots of video calls and other intimate images depicting her interaction with Apostle Suleman.
She dared Suleman to deny that he is not the one in the photos.
She wrote:
"Can you deny this? Your fingernail and the scar on your left thigh?
"If these screenshots were fake, how did I get his pics that aren't public pics and how come I'm the first to release this kind of pics of him?"
"What is he gonna say about the scar on his left thigh? His wife can't deny that scar. How did I know if we didn't have intimacy?"
The musician added that Suleman has been trying to get her murdered.
She wrote:
He has done everything to end my life but God is not dead. I'll release a comprehensive video of everything that happened and the answers to questions.
Stephanie Otobo first accused Apostle Suleman of sleeping with her in 2017. However, the pastor denied the accusations and arrested her. Otobo was later made to appear in his church to ask for forgiveness.