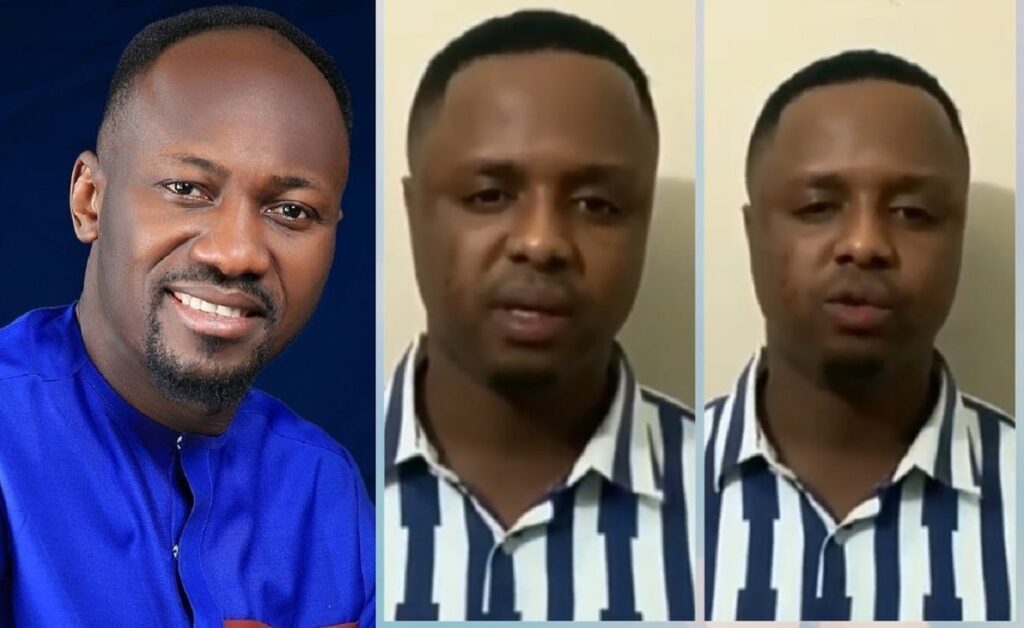 Pastor Mike Davids, the Nigerian pastor that earlier accused the general overseer of Omega Fire Ministries, Apostle Suleman, of sleeping with his wife has apologized to him.
Mike Davids who used to be a pastor at Omega Fire Ministries had earlier accused Suleman of sleeping with his wife and threatening to make him "disappear". Mike Davids also accused Suleman of denying him access to his three children after he transferred his wife to Abuja and made her the head pastor of the branch.
Pastor Davids' wife, Faith Edeko, denied the allegations and described her husband's actions as "cheap blackmail".
In a recent video, Pastor Mike Davids is seen apologizing to Apostle Suleman and his wife. According to him, he received instructions from God to apologize to Suleman.
People have compared Pastor Davids' apology to the past event of Stephanie Otobo who also apologized publicly to Suleman after she revealed they had a sexual affair.