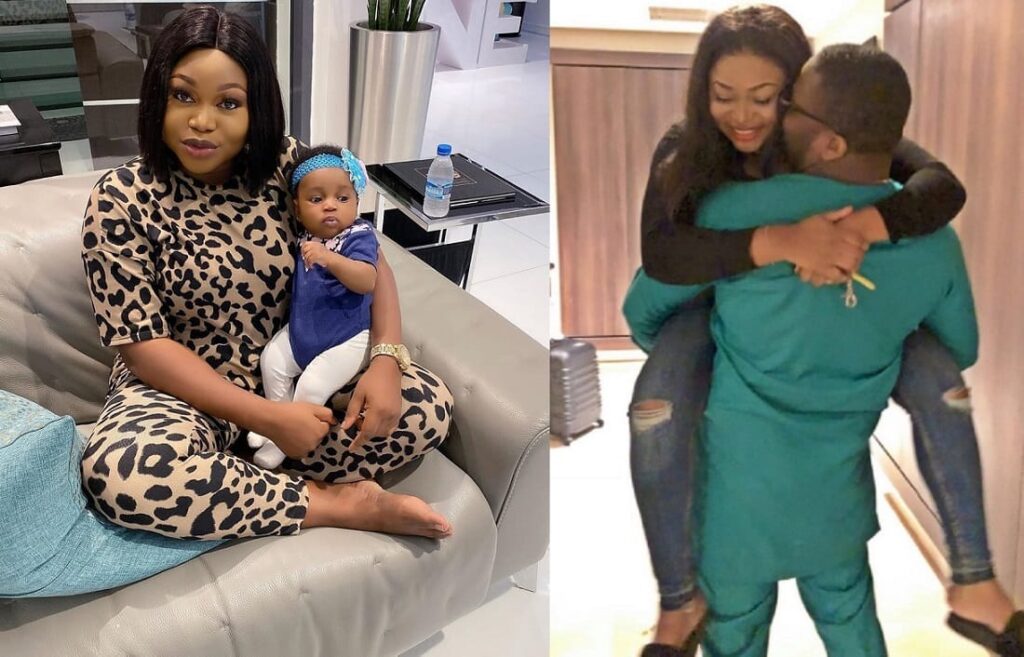 Who is Ruth Kadiri?
Ruth Kadiri is a popular Nigerian actress, scriptwriter, and movie producer. She is the CEO of Ruth Kadiri Films, a Lagos-based film production company. Ruth Kadiri also owns an online luxury hair store called 'RuthKolors'.
Ruth Kadiri was born as the first of two sisters on March 24, 1988, in Benin City, Edo. Her parents are Mr Desmond Kadiri and Mrs Juliet Kadiri. The 33-year-old actress is originally from Ehor Town in Edo State, but she grew up in the Ajegunle area of Lagos State with her mother and sister.
The actress obtained two different degrees from different tertiary institutions. She obtained a National Diploma in Business Administration from Yaba College of Technology, Yaba, and another Bachelor's degree in Mass Communication from the University of Lagos, Akoka.
Kadiri then attended Victor Eze's Writing School where she learned the art of scriptwriting. She launched her career as a scriptwriter after her training. Her first written script was titled 'Wild and Dirty' which she couldn't produce but sold out due to lack of funds.
One of Ruth Kadiri's earliest roles in a movie was in the 2007 Nollywood drama "Boys Cot" where she starred alongside Nollywood stars like Jim Iyke, Nonso Diobi, Mike Ezuruonye, Uche Jombo, and the likes.
Ruth Kadiri has featured in over 200 movies, and written, co-written and produced over a hundred.
Ruth Kadiri's marriage and wedding
Ruth Kadiri is a happily married actress with a daughter. She got married to her husband, Mr Ezerika in a private wedding ceremony on November 6, 2018. According to reports, the actress had both her traditional and white wedding on the same day.
Kadiri shared the news of her engagement on December 25, 2017, flaunting her beautiful engagement ring on her social media page. The wedding took place a year after.
Ruth Kadiri has mostly kept her relationship with her husband and personal information about him away from the attention of the media. She once shared obscure pictures of her husband on their wedding anniversary which showed them kissing passionately.
Despite being secretive about her personal life, Ruth Kadiri has found herself in the middle of different relationship rumours and controversy. She has been romantically linked with a number of men, including the likes of Nollywood producer and director Stanley Ebonine, Ghanian actor Eddie Watson, and Apostle Suleman.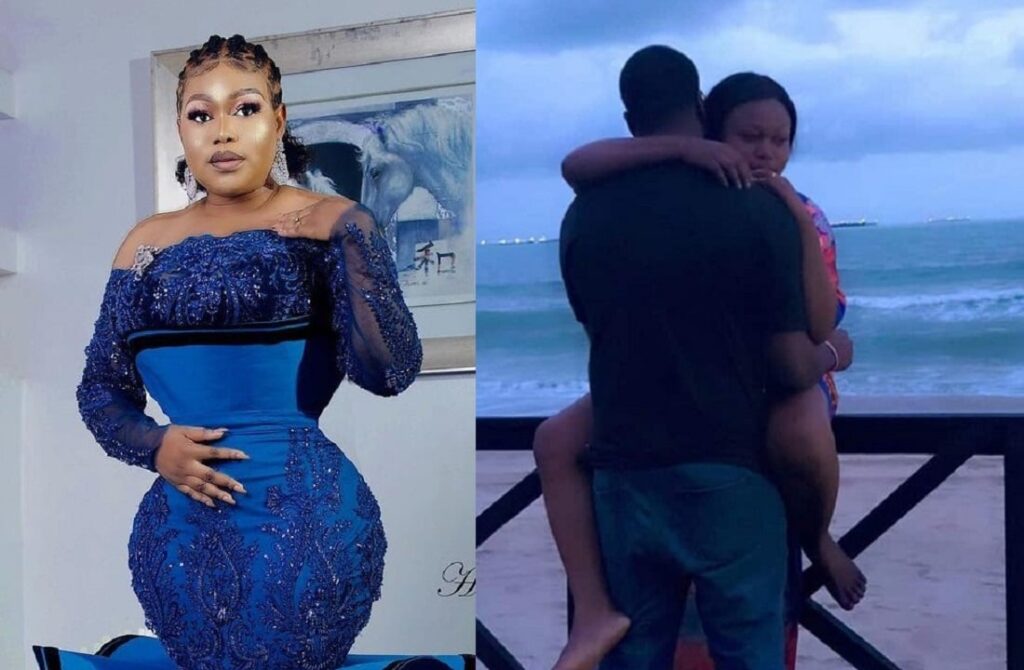 About Ruth Kadiri's husband, Mr Ezerika
Mr Ezerika is the lawfully wedded husband of Nollywood actress Ruth Kadiri and the father of her daughter. He is reportedly a businessman from Anambra State. The Igbo man is assumed to be in his 40s.
Information about Mr Ezerika's background or education is currently unavailable in the media. Even his first name is not still known at this time – his last name was only gotten after Ruth added the name to her social media page.
Ruth Kadiri's children
Ruth Kadiri is the proud mother of a two-year-old girl named Reign Nwachinemelu Ezerika.
Kadiri gave birth to her daughter in August 2019 in a Swedish hospital.
The actress revealed that she was quite unsure about having the child but became comfortable with the challenges of motherhood following the support and encouragement she received from her husband and family.
Ruth Kadiri's rumoured relationship with Stanley Ebonine
Ruth Kadiri was once rumoured to be romantically involved with Nollywood director and producer Stanley Ebonine before he got married in 2011.
The producer who often featured the actress in his movies was alleged to have dumped Ruth to get married to his wife Dorathy Chinasa Agu.
However, the director who is the CEO of Ebo9 Digital Links Movies debunked the news, saying he didn't dump the actress as they remain friends. He made it known that Ruth is aware of his marriage as she is even in support of his union with his wife.
Ruth Kadiri and Eddie Watson relationship
Eddie Watson is another Nollywood personality that was speculated to be romantically involved with Ruth Kadiri. The Liberian-born Ghanaian actor was even speculated to be Kadiri's husband in some reports.
The rumours about Ruth Kadiri and Eddie Watson dating started after the two keep getting paired in romantic scenes in movies. Ruth and Eddie Watson also frequently share pictures and videos of themselves fooling around on set on their social media pages.
However, the two celebrities have proven they are just friends who share a good working chemistry.
Ruth Kadiri's rumoured affair with Apostle Suleman
The General Overseer of Omega Fire Ministries, Apostle Suleman joined the list of men speculated to be having an affair with Ruth Kadiri in 2017. Shortly after Suleman's sex scandal with Stephanie Otobo, online reports emerged alleging that the preacher was also involved with Ruth Kadiri.
Ruth Kadiri did not take the gossip lightly and blew hot when asked to comment about the rumours. The actress dismissed the rumours as "rubbish", stating she would not believe anyone would call her to ask her about it.
Ruth Kadiri's rumoured relationship with an unidentified "Yahoo" guy
Ruth Kadiri was rumoured to have once dated an alleged yahoo guy who shuttles between Nigeria and London. It was heard that the guy was a married man with two children based in London.
Reports even had it that the guy's wife was aware of the relationship before they went their separate ways. However, like most social media gossip, the story was never confirmed.