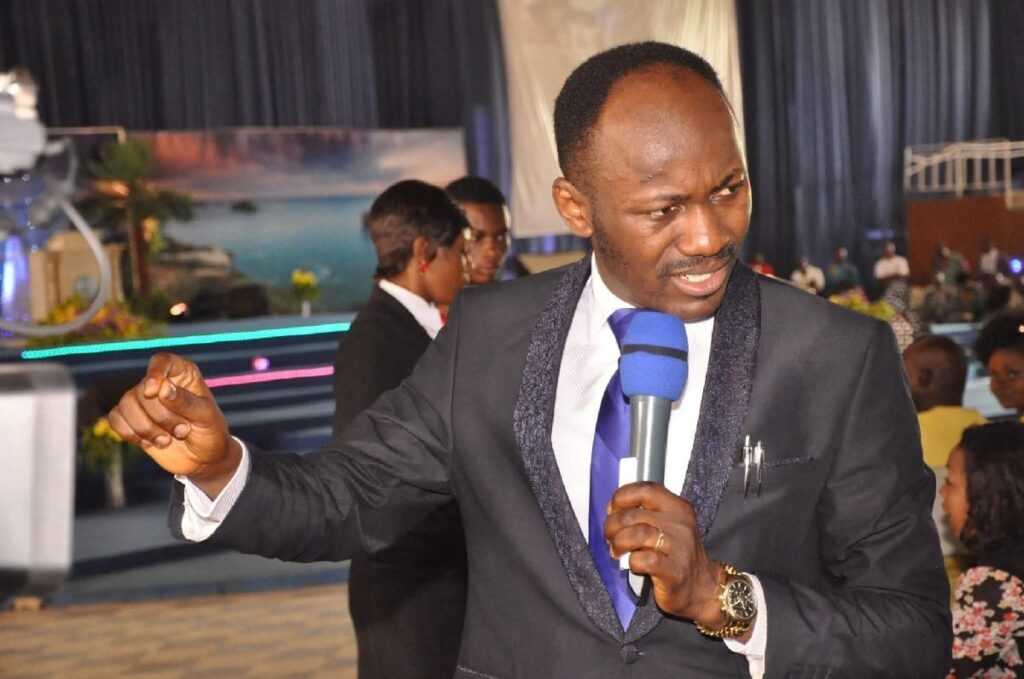 The head pastor and general overseer of Omega Fire Ministries, Apostle Johnson Suleman has told those that are angry about his three private jets that they will die.
The pastor made this statement while addressing a recent viral video of him where he was heard saying he prayed for COVID-19 not to end because he was making so much money during the lockdown.
In the viral video, Johnson Suleman revealed to his congregation that he bought his third private jet during the coronavirus lockdown, adding that while many were complaining, him and his wife were enjoying.
Addressing his comments in the video, Apostle Suleman said he never prayed for COVID-19 not to end but when he saw the video, he realized the statement had "slipped out of my mouth".
He then added that those who are angry that he bought a third private jet will just die.
"If you are angry I mentioned three jets, you go just die. That's the truth," he said.
Watch the video below: