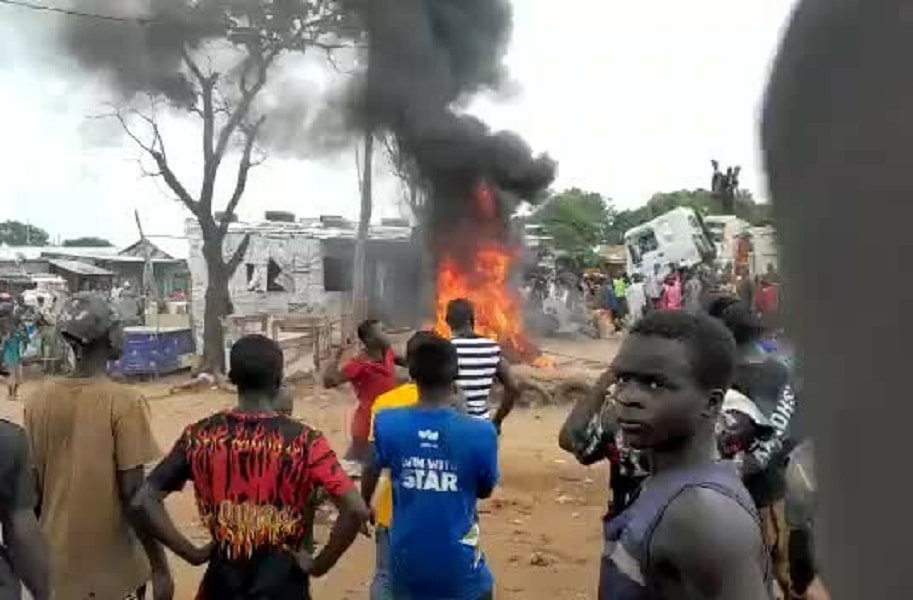 Muslim extremists have set another person on fire in Abuja, Nigeria's capital, over unconfirmed allegations of blasphemy.
According to information gathered by DNB Stories Africa, the new incident occurred near Tipper Garage, in the Lugbe area of Abuja. The man, identified as Ahmad Usman, 30, was said to be a local vigilante member.
DNB Stories Africa learnt that Mr Usman was arguing with an unnamed Muslim cleric in the area when he made a comment that the mob considered blasphemous to Prophet Mohammed of the Islamic religion.
Eye witness reports say an angry Muslim mob of over a hundred men had descended on the man and clubbed him to death before setting his body on fire. The police arrived too late at the incident. By the time the police arrived, the man had already died.
The Abuja Police Command has confirmed the Saturday incident, stating that the command has commenced an investigation into the killing.
The new Abuja lynching is coming barely three weeks after the case of Miss Deborah Yusuf Samuel, a student of Shehu Shagari College of Education that was killed and burned by a mob over a comment she made on Whatsapp went viral.