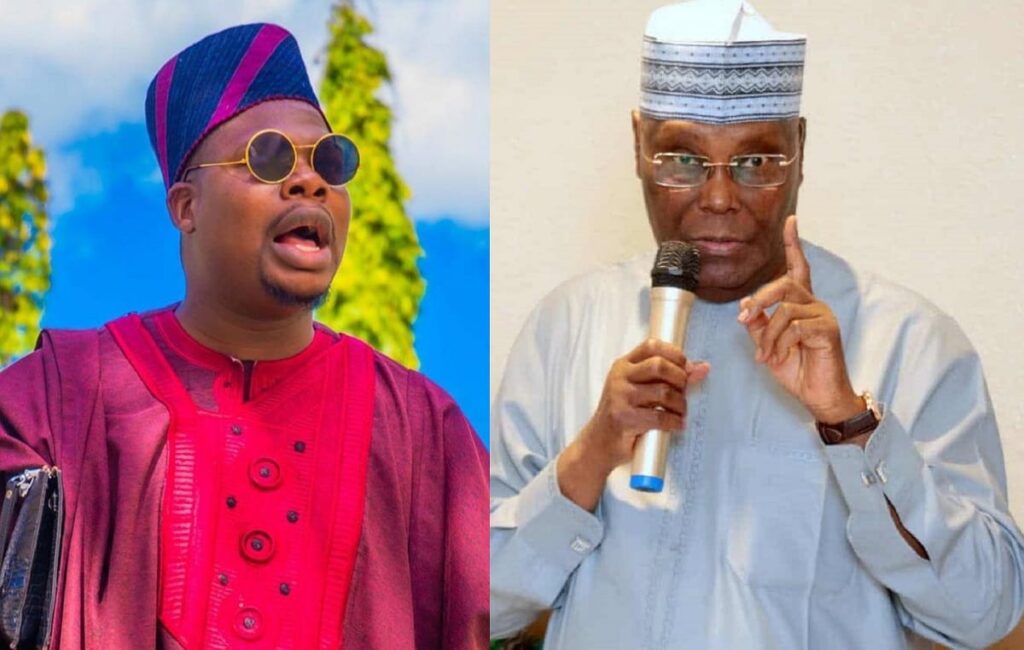 Nigerian Instagram comedian Debo Adedayo, better known by his stage name Mr Macaroni, has criticized presidential aspirant Atiku Abubakar after he deleted his Twitter post condemning the unjustly killing of Shehu Shagari College of Education student, Deborah Samuel Yakubu.
Slamming the former Vice President, Mr Macaroni wrote that Atiku's actions confirm that politicians don't care about the people.
He wrote:
Atiku deleting the tweet condemning the gruesome murder of Deborah shows what we have been preaching this whole election season. Politicians don't care for the people. They only play to the gallery when seeking for our votes. The people must see beyond these gimmicks…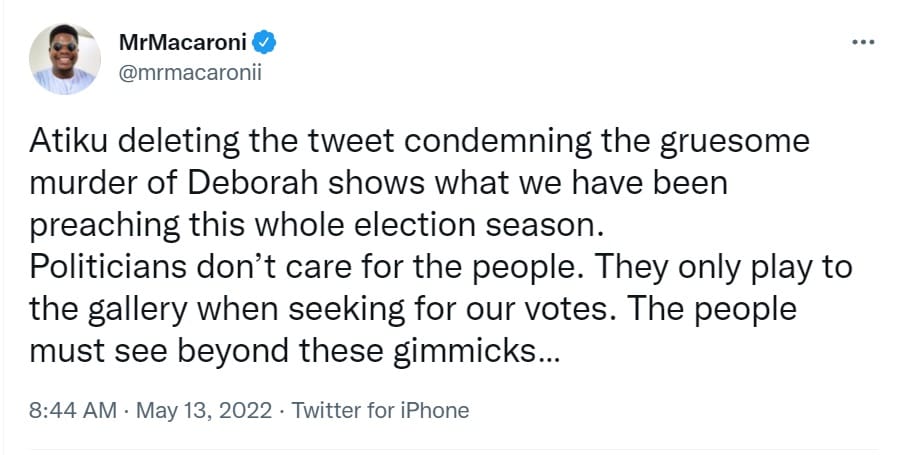 Asides from Macaroni, many other social media users also criticized the Adamawa-born politician for deleting and disowning his tweet condemning the lynching of Deborah Samuel.
Atiku Abubakar reportedly deleted the tweet after some people threatened that he would lose votes for making such a tweet.