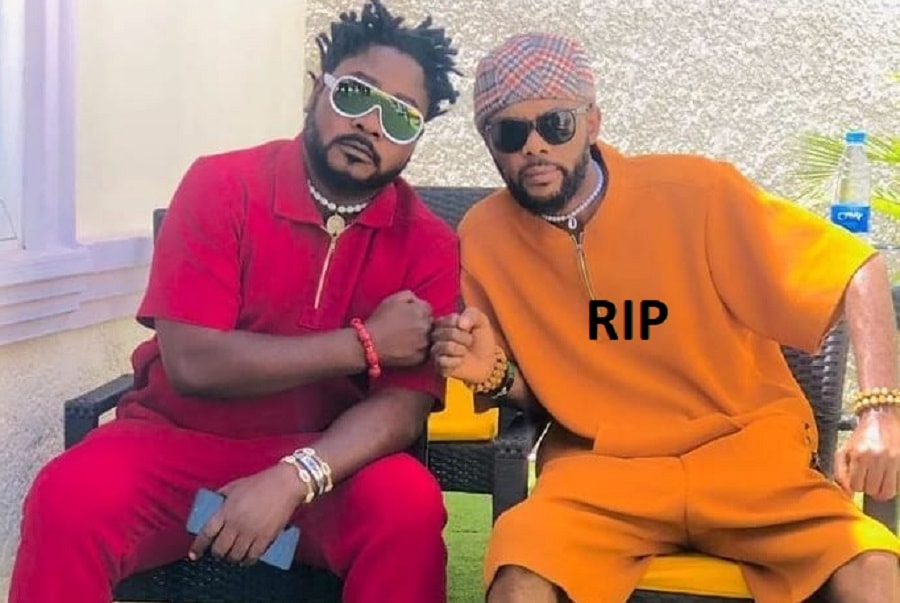 The death of Michael Aboh, one of the two members of the popular Nigerian music group Zule Zoo, has been confirmed.
According to information gathered by DNB Stories Africa, Michael Aboh died in the early hours of Saturday morning, June 4, 2022. He was said to have slumped in the bathroom while having his bath and never woke up again. He died in his Makurdi home, in Benue State.
The singer's death was confirmed by his band partner, Al-Hassan Ibrahim, on Instagram.
Writing on the group's Instagram page @zulezooafrica, Ibrahim posted a picture of him and Aboh together with the caption:
"My brother collapsed while taking his bath this morning and now my Michael is no more. Tears have fallen from my eyes and my hands are shaking as I can't hide the fact that you've passed on. I really cannot question God for I have lost the other part of myself— a brother and friend. Oh death, why? Rest in peace, Michael."
The Zule Zoo music duo is known for their hit song "Kerewa" which achieved both nationwide and international popularity in the early 2000s.
Mental health reports
Some years before his death, Michael Aboh was rumoured to be suffering from mental health issues. His band partner Hassan Ibrahim, also known as Ibro had alleged that Aboh was doing drugs and alcohol and had become mentally unstable.
He later denied the rumours in a 2019 interview where he said:
"I don't have any health challenge. But in life, you don't expect everything to be hundred per cent"
He also debunked speculations that he was not on good terms with his band member, Al-Hassan Ibrahim.
"I don't have issues with my brother (Ibro). I prefer working with him to being a solo artiste. We are working individually now, but if there is any need to do things together, I am open to the idea. Whenever I am with him on stage, I enjoy myself."