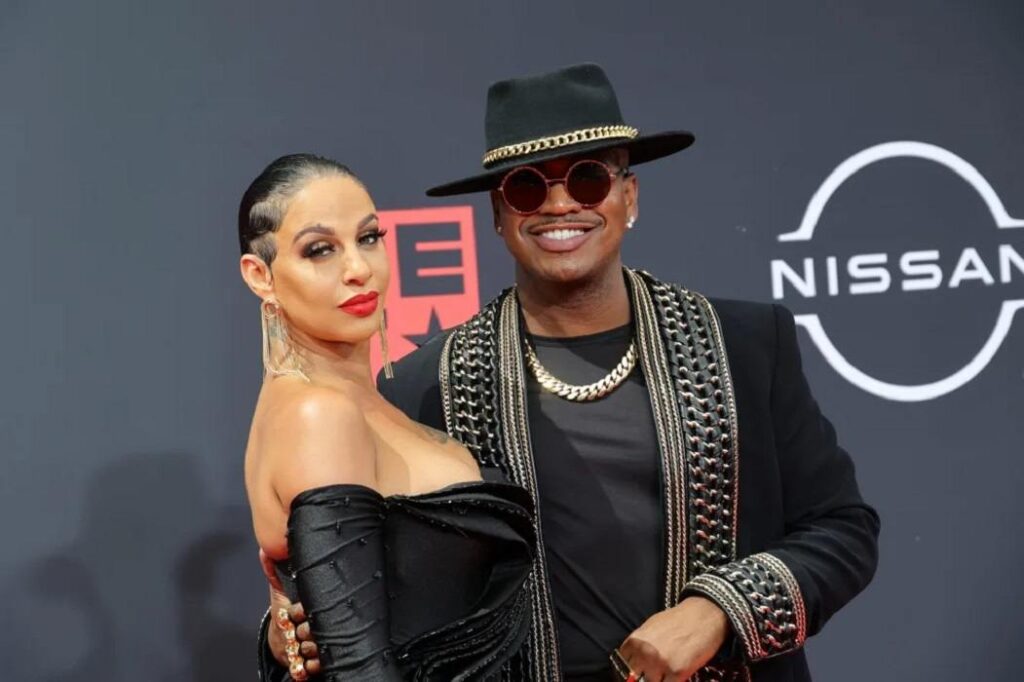 Crystal Smith – the embattled wife of American musician Ne-Yo has slammed the singer in a scathing post posted on Instagram.
Crystal Smith (née Renay), 36, in her post accused the musician of being unfaithful and cheating on her for years with "women who sell their bodies" to him.
Crystal Smith's accusation is coming barely three months after she and the music star renewed their nuptial vows. Recall that the couple wed for a second time in April after the singer filed for divorce in 2020 after four years of marriage.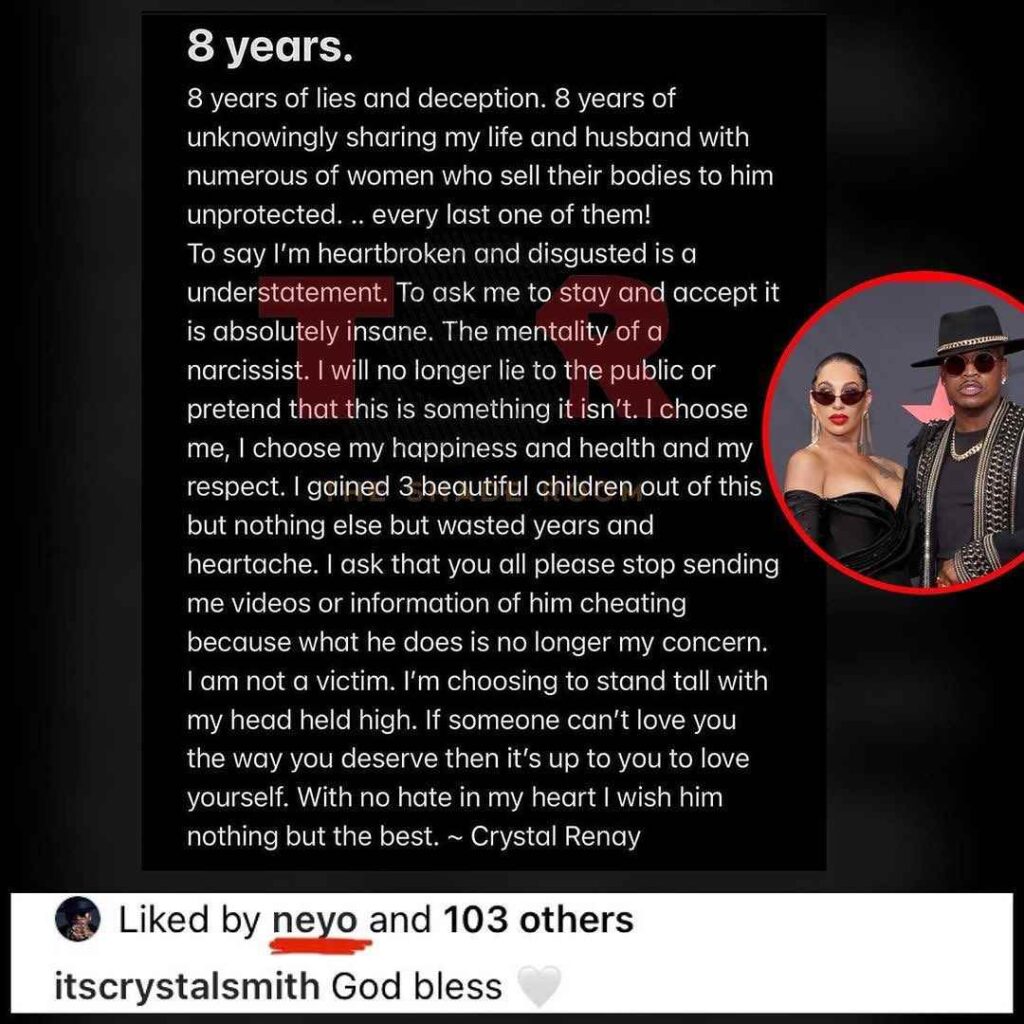 In the lengthy Instagram post, Crystal Smith called Ne-Yo a "narcissist", adding that she was "heartbroken and disgusted" at him.
Interestingly, Ne-Yo liked the post on Instagram. The 42-year-old singer later took to Twitter on Sunday, July 31, to post a response. In his reply, Ne-Yo stated that he would prefer that his issues with his wife are resolved privately.