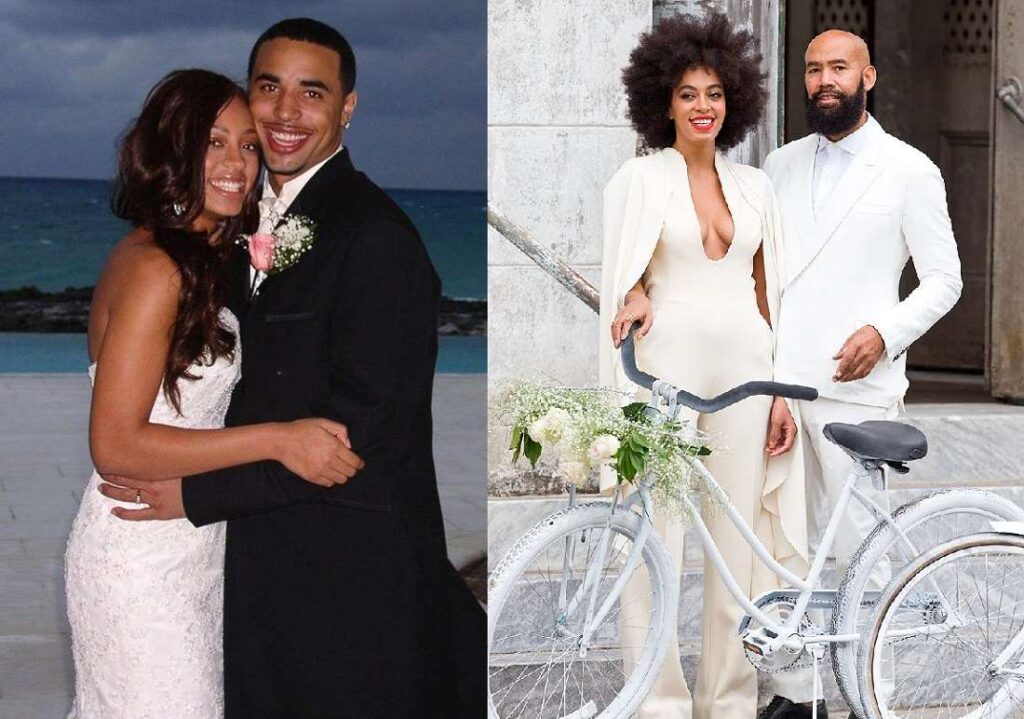 Who is Solange Knowles?
Solange Knowles is a multiple award-winning American singer, songwriter, actress, model, and activist. Solange is also popularly known for being the younger sister of American iconic singer Beyoncé.
Solange Knowles came into the limelight as a backup dancer for her sister's musical group "Destiny's Child". She is known for her hit songs like "Cranes in the Sky", "Almeda", "Don't Touch My Hair", "Losing You", "Sandcastle Disco", etc. As an actress, Solange Knowles has starred in films like "Homecoming", "Vacation", "Tiana", and "Johnson's Family", etc.
Solange Knowles' full name is Solange Piaget Knowles. She was born on June 24, 1986, as the second of two children to Mathew Knowles (father) and Tina Knowles (mother) in Houston, Texas. She is 36 years old as of 2022. Solange Knowles' maternal grandparents are Lumis Beyincé and Agnéz Deréon. She is also said to be a descendant of the Acadian leader, Joseph Broussard. Solange Knowles has a superstar older sister known as Beyoncé Knowles Carter.
About Solange Knowles'parents
Solange Knowles is the daughter of Mathew Knowles (father) and Tina Knowles (mother).
About Solange Knowles' father – Mathew Knowles
Mathew Knowles is an American record label owner, entrepreneur, and lecturer. He is the founder of Music World Entertainment record label. The label has managed artists like Kelly Rowland and Michelle Williams. He is also the founder of Music World Gospel, Music World Kids and Music World Country/Compadre.
Mathew Knowles was born on January 9, 1952, in Gadsden, Alabama. He is 70 years old as of 2022. He holds a professorship at the University of Houston, The Art Institute and Prairie View A & M University. He was formerly a salesman for Xerox Corporation before picking up a lecturing job as a visiting professor at Texas Southern University, teaching courses about entertainment.
Mathew Knowles was diagnosed with male breast cancer in October 2019. He got married to former model Gena Avery in June 2013, two years after he divorced his first wife, Tina Knowles.
About Solange Knowles' mother – Tina Knowles
Tina Knowles is an American fashion designer, entrepreneur, and philanthropist. She is the founder of the brands, House of Deréon and Miss Tina by Tina Knowles.
Tina Knowles' full name is Celestine Beyoncé Knowles Lawson. She was born on January 4, 1954, in Galveston, Texas. Tina Knowles is the last child of seven children born to Lumis Beyincé (father) and Agnéz Deréon (mother). Tina, alongside her daughter, Beyoncé, and Kelly Rowland established the "Knowles-Roland Centre for Youth" in Downtown Houston.
Solange Knowles' siblings
Beyoncé Giselle Knowles Carter is Solange Knowles' older sister and her only direct sibling. Beyoncé Knowles is an American singer, songwriter and actress.
Beyoncé AKA "Queen Bey" was born on September 4, 1981, in Houston, Texas. She is 41 years old as of the time of publishing this article. She is married to popular American rapper Jay-Z and they have three children together named Blue Ivy, Rumi and Sir Carter respectively.
Solange Knowles is often compared to her older sister Beyoncé, with some reports mentioning that her big sister's stardom somehow overshadows her. However, while Solange admits she adores her big sister and feels inspired by her, she has always maintained that they are two separate individuals with completely different musical styles and life aspirations.
Solange appears to address her comparison to Beyoncé in her song "God Given Name" where she sang:
I'm not becoming expectations
I'm not her and never will be
Two girls gone in different direction
Striving towards the same galaxy
Let my star light shine on its own
No, I'm no sister, I'm just my God given name
Solange Knowles' step-sister – Bianca Lawson
Through her mother's second marriage to Richard Lawson, Solange Knowles inherited a step-sister named Bianca Lawson and a step-brother named Ricky. Bianca Lawson is the daughter of Tina Knowles' second husband, actor Richard Lawson and his ex-wife Denise (née Gordy).
About Solange Knowles' marriage and relationships
As of the time of writing this article, Solange Knowles is a two-time divorcee, having walked down the aisle with two different men. Her first marriage was with the love of her youth, Daniel Smith. She married Smith in 2004 and they got divorced in 2007. She remarried again after 7 years in 2014 to Alan Ferguson. Unfortunately, the marriage ended again after 5 years in 2019.
As of the time of publishing this article, Solange Knowles is reported to be dating Jazz musician Gio Escobar. Knowles first confirmed her relationship with Gio Escobar in 2020.
In the past, Solange Knowles has also been romantically linked with other men like Wale, Julius Peppers, J.R Smith, Lil Wayne, and Benji Madden.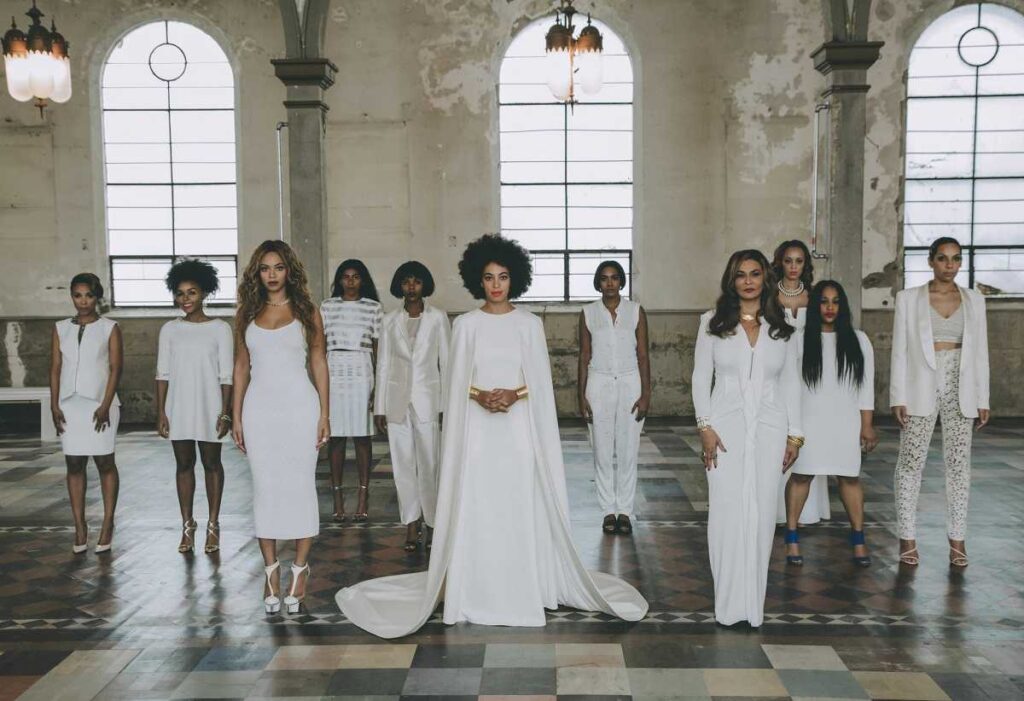 List of Solange Knowles' husbands and boyfriends
Solange Knowles was married to Daniel Smith from 2004 to 2007.
Solange Knowles reportedly dated Lil Wayne from 2006 to 2008.
Solange Knowles was said to have dated J.R Smith in 2007.
Solange Knowles was rumoured to have dated Julius Peppers in 2008.
Solange Knowles dated Benji Madden in 2009.
Solange Knowles was said to have dated Wale between 2009 to 2010.
Solange Knowles was married to Alan Ferguson between 2014 to 2019.
Solange Knowles is said to be currently dating Gio Escobar.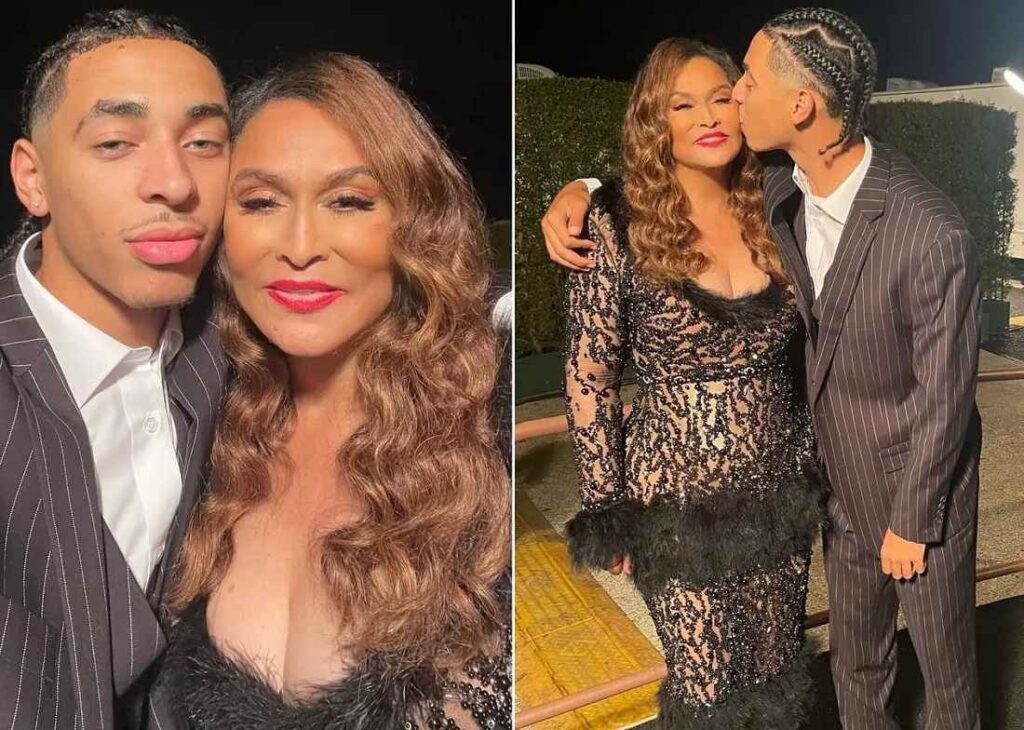 About Solange Knowles and Daniel Smith's marriage
Daniel Smith is Solange Knowles' first publicly known boyfriend and the father of her only child. According to available reports, Smith was born on May 5, 1984, in Houston, Texas, U.S.A. He is currently 38 years old. Reports also said he previously worked as a talent manager.
Outside Solange Knowles' son, Daniel Smith reportedly has three other kids from two different women. Not much is currently known about Daniel Smith's personal life and background as he likes to stay out of media attention.
Solange Knowles and Smith met at a high school party through a mutual friend, according to reports. Solange Knowles and Daniel Smith got married on February 27, 2004. Knowles was 17 years old at the time and already pregnant with Smith's baby, while Smith was 19.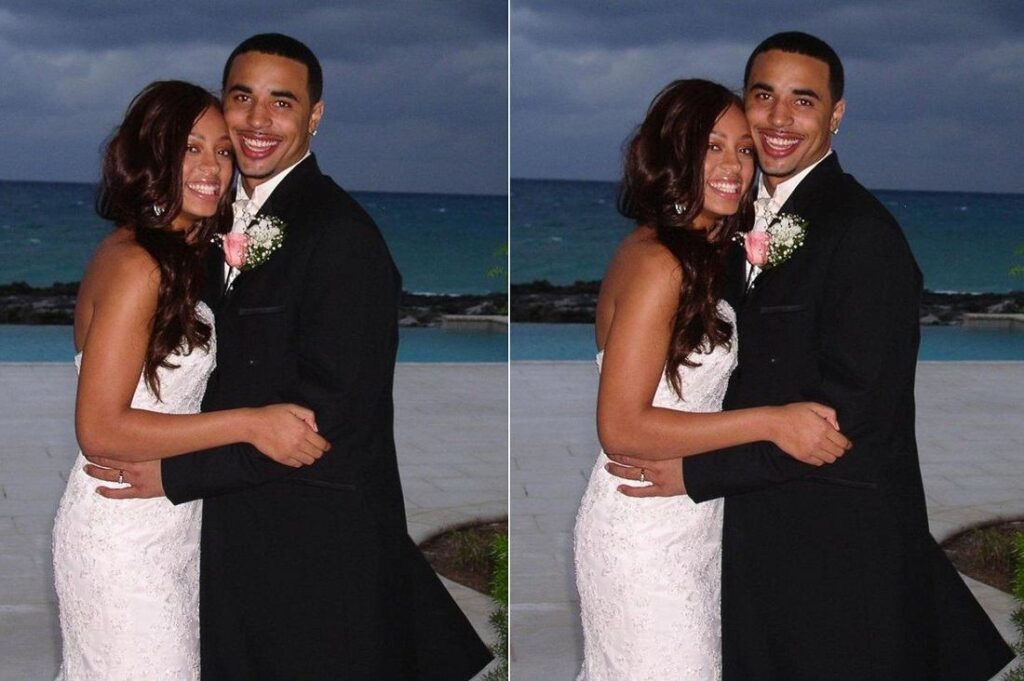 After their marriage, the couple moved to Idaho, Moscow, where Daniel Smith was schooling. Sadly, the union did not last and the young couple divorced in 2007, after three years of marriage. Solange had filed for divorce in 2006 and the process was finalized a year later.
While Solange Knowles does not always mention Daniel Smith, it is reported that the two share a cordial relationship as co-parents.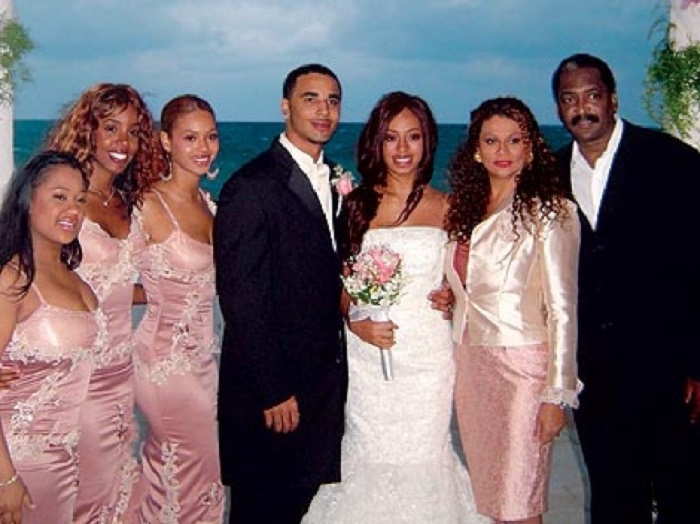 About Solange Knowles and Alan Ferguson's marriage
Alan Ferguson is an American music video director. He is known for co-directing Solange Knowles' "Cranes in the Sky" and "Don't Touch My Hair" music videos. He was born on August 5, 1963, to Winifred Hocker Ferguson (mother) and William Alfred Ferguson Sr. (father). Ferguson is 59 years old as of the time of publishing this article.
Solange Knowles got married to Alan Ferguson in 2014, seven years after she divorced Daniel Smith. According to reports, Solange and Ferguson started dating in 2008 after Janelle Monae and Pete Wentz introduced them to each other. According to the singer, she went against the traditional rules of courtship and made the first move on her ex-husband despite their age difference.
In her words:
"Certainly, in the beginning, I was the one who approached him, so I have always sort of historically been one of those girls that goes after something that I'm into. I'm not very old school and like, I'm gonna wait on you, wait for you to approach me type of situation. I have a lot of guy-like quintessential relationship qualities that I have had to work on."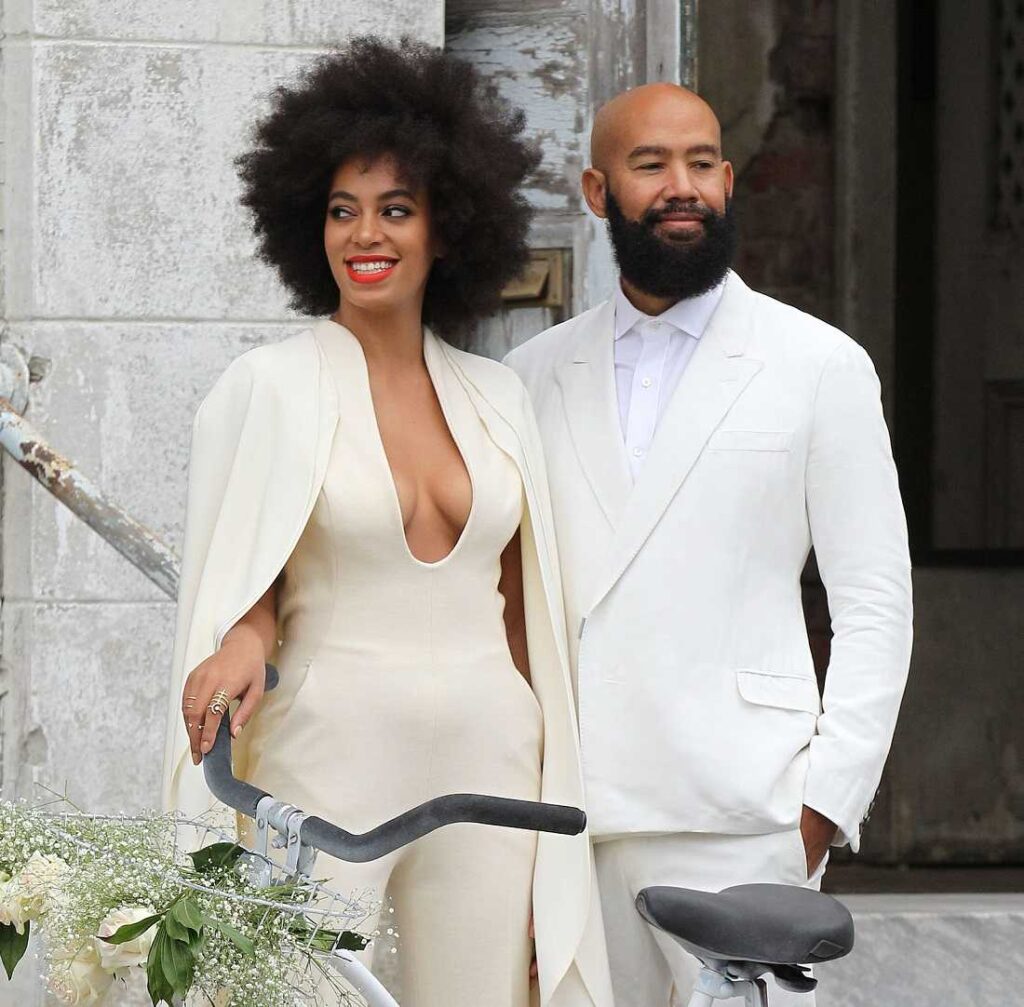 They dated for about six years before walking down the aisle on November 16, 2014, at the Marigny Opera House in New Orleans. They had a star-studded ceremony with lots of celebrities in attendance. Unfortunately, the couple separated after five years of marriage in November 2019, a few days before their 5th wedding anniversary.
Knowles had announced their separation via a now-deleted Instagram post. She wrote:
"11 years ago I met a phenomenal man who changed every existence of my life. Early this year we separated and parted ways. I find it necessary to protect the sacredness of my personal truth and to live in it fully just as I have before and will continue to do. It is unfair to not have power of your own story as you shape and mold and rewrite it yourself."
While the exact reason for the split was not stated, there were speculations that Solange cheated on Ferguson with her manager John Bogaard. The rumours gained momentum after a picture of Solange and Bogaard departing Paris' Charles de Gaulle Airport surfaced online in July 2019.
Trying to debunk the rumour, Solange shared the paparazzi photo of them together on Instagram and then tagged Bogaard, writing:
yo ty @onvacation for bein the best co-manager for 5 yrs. sorry the internetsss are so unkind n b lying. go back to enjoying ya vacation".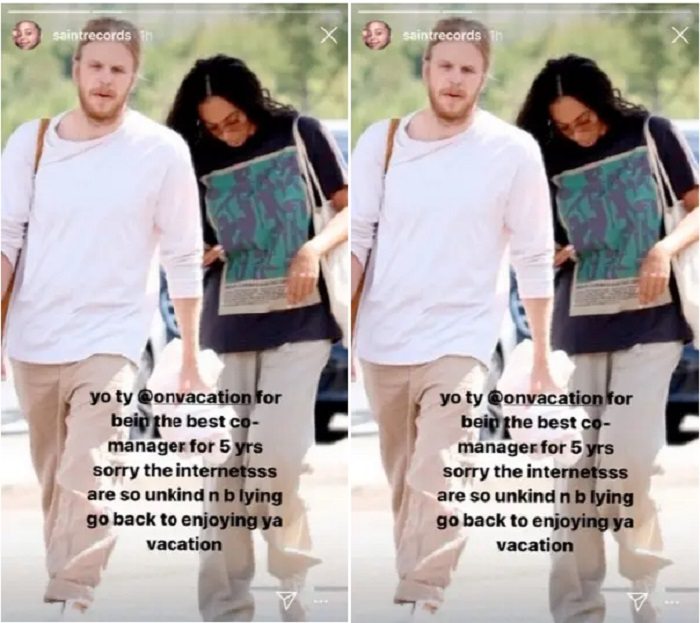 Bogaard on his part did not comment publicly about the rumours but he posted a photo of another woman on his Instagram page with the caption "my main squeeze", trying to show he has a girlfriend.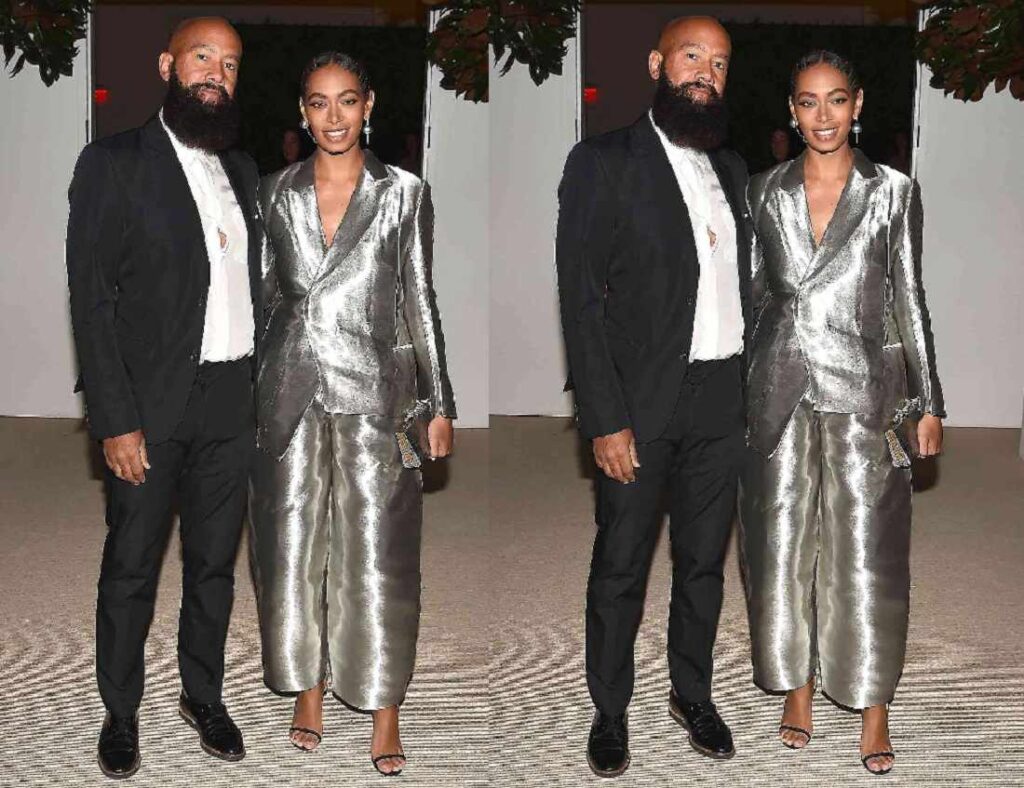 About Solange Knowles' relationship with Gio Escobar
Gio Escobar is a jazz composer and founder of Brooklyn-based experimental jazz and hip-hop group called "Standing on the Corner". Solange collaborated with the band in her fourth studio album "When I Get Home" which was released in 2019. Escobar was born in 1995. He is 27 years old as of 2022 and is quite younger than Solange.
Reports of Solange Knowles' affair with Gio Escobar emerged in August 2019 after a video of them canoodling was posted online. It is taken that Solange acknowledged her relationship with Escobar in November 2020 when she shared a loved-up picture of both of them together.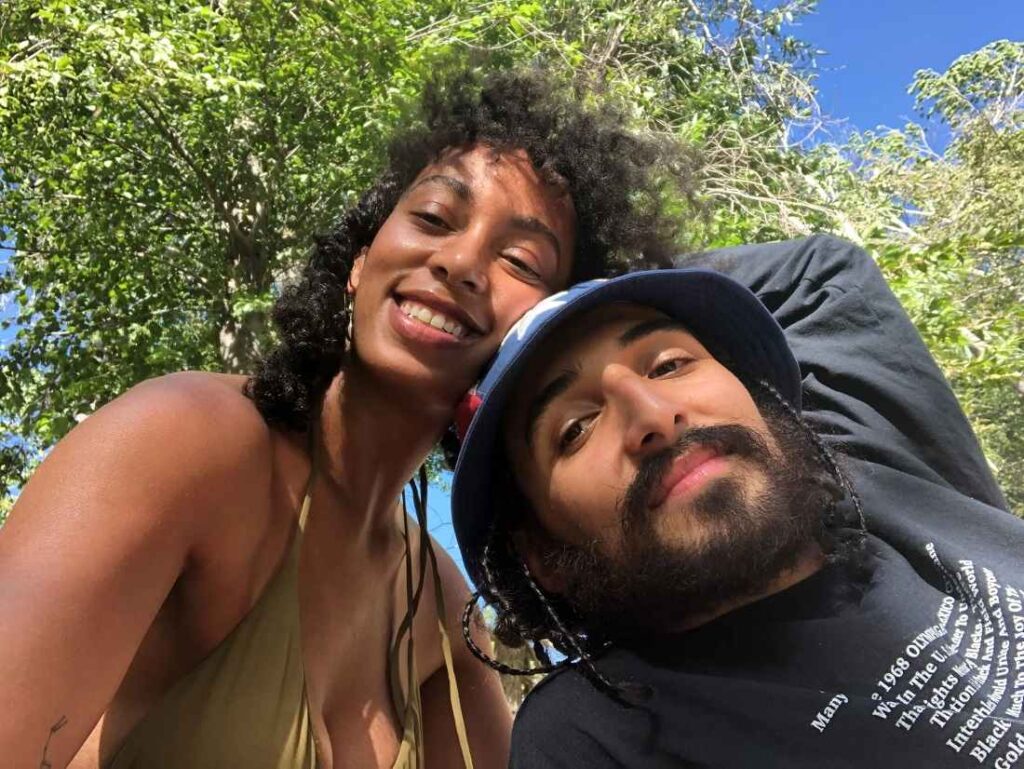 Solange Knowles' children
As of the time of writing this article, Solange Knowles is the proud mother of one son. The singer has a grownup son named Daniel Julez J. Smith Jr. He was born on October 18, 2004. He is 18 years old as of December 2022.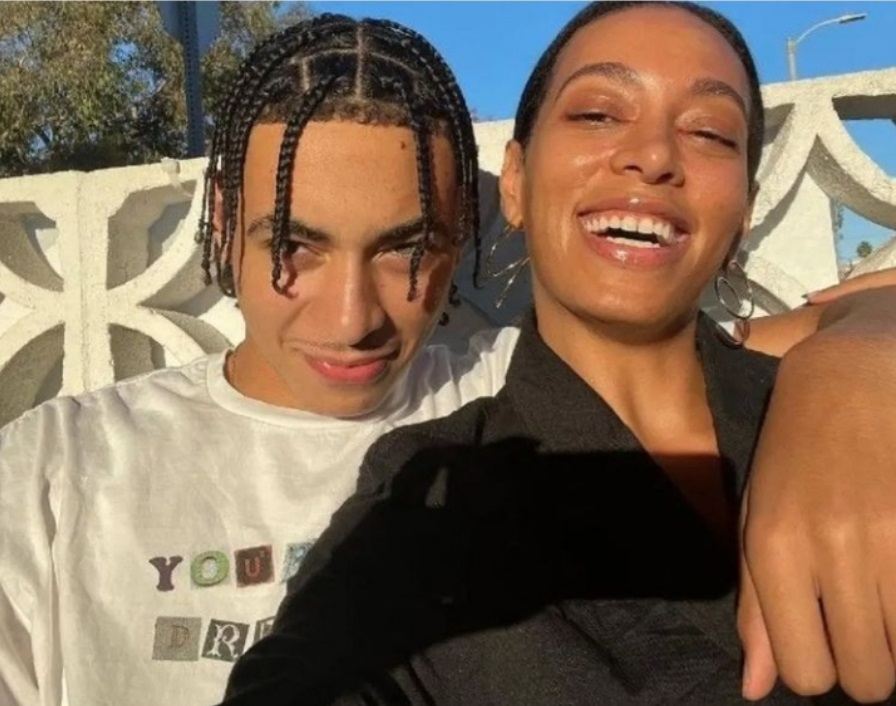 Solange had her son with her first ex-husband, Daniel Smith. Solange's son, Daniel Julez J. Smith Jr, is also popular in the media for being Beyoncé's nephew.