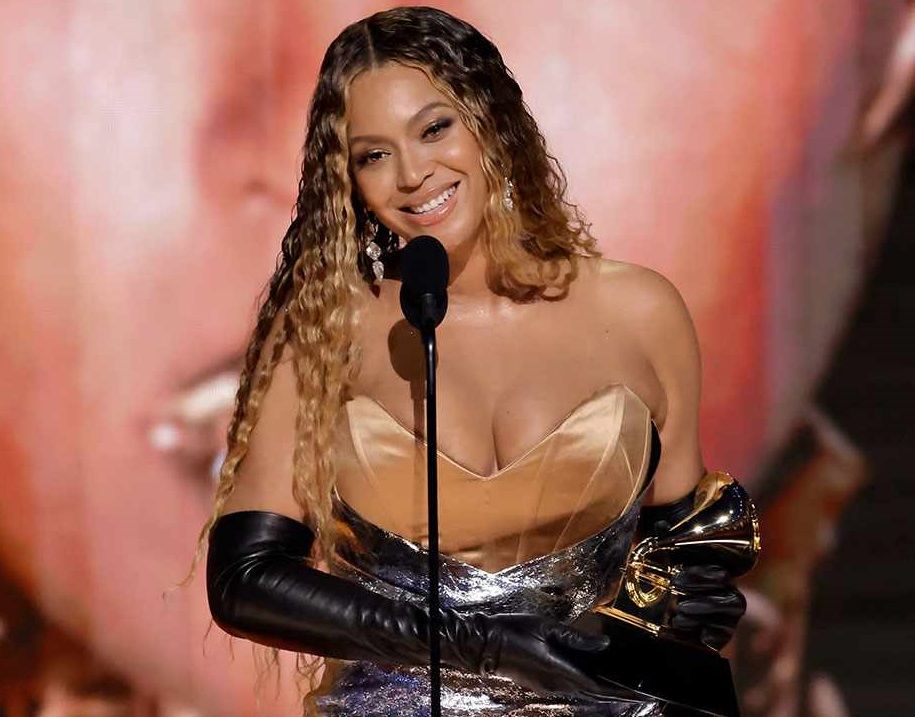 American superstar singer Beyoncé made history at the 2023 Grammy event by becoming the artiste with the most Grammy wins of all time.
Beyoncé took home four Grammys at the event including the award for the best dance/electronic music album, her 32nd Grammy trophy to date, meaning she has effectively overtaken Hungarian-British conductor Georg Solti who has held the record of 31 Grammys for over two decades.
Climbing the stage to receive her award, an emotional Beyoncé thanked her family including her late gay uncle (Johnny) who died of HIV/AIDS at the start of the superstar's career, as well as the wider queer community, crediting them for "inventing" the genre.
The 41-year-old mother of three said:
"I'm trying not to be too emotional and I'm trying to just receive this night. I want to thank God for protecting me. …Thank you God. I'd like to thank my uncle Jonny, who's not here, but he's here in spirit. I'd like to thank my parents, my father…my mother who love me. I'd like to thank my beautiful husband and my three children who are watching at home. I'd like to thank the queer community for your love and for inventing the genre."
Beyoncé's 2022 "Renaissance" has been described as a tribute to queer culture in many writings.