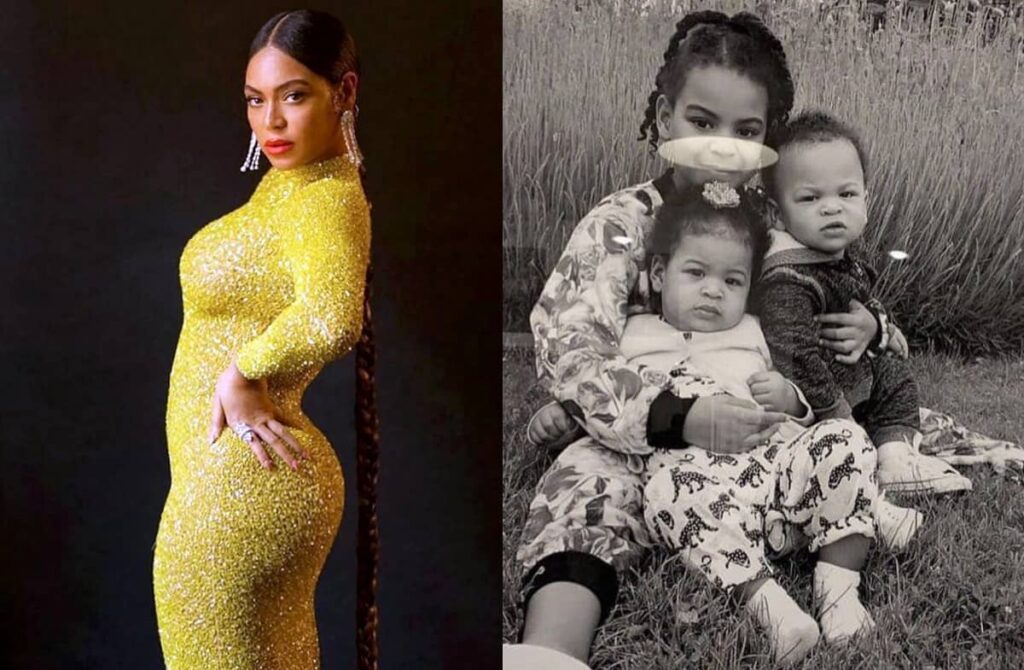 Beyoncé and Jay-Z are among the most celebrated couples in the world today. But aside from being celebrities, Beyoncé and Jay-Z are also dedicated parents to their beautiful children, Blue Ivy Carter, and twins Rumi and Sir Carter. This article looks at the full list of all Beyoncé and Jay-Z's children and their details.
How many children do Beyoncé and Jay-Z have?
As of May 2022, Beyoncé and Jay-Z have a total of three children. The couple got married on April 4, 2008, and welcomed their first child Blue Ivy Carter in 2012. And five years later, Beyoncé and her hubby Jay Z welcomed twins, a girl and a boy.
List of all Beyoncé and Jay-Z's children
Here's the full list of all Beyoncé and Jay-Z's children:
Blue Ivy Carter
Rumi Carter and
Sir Carter
Beyoncé and Jay-Z's first child — Blue Ivy Carter
Blue Ivy Carter is the first child and first daughter of music legends Beyoncé and Jay-Z. She was born on January 7, 2012. Blue Ivy Carter is 10 years old, as of May 2022.
According to reports, Beyoncé and Jay-Z paid $1.3 million to get exclusive access to the 4th floor of Lenox Hill Hospital, New York, United States, where Beyoncé gave birth to Blue Ivy. It was also reported that security cameras in the hospital were disconnected to give the celebrity couple their full privacy.
After Beyoncé announced 'Blue Ivy' as their first child's real name, it stirred controversy. Most of her fans were puzzled about the choice of name and what it meant. Many assumed that it had something to do with the Illuminati, a secret society the couple has been alleged to be connected with.
However, for a more logical explanation of the name: "Blue" represents Jay-Z's album "Blueprint," while "Ivy" is taken to mean 4 (IV) in the Roman numerals, which is the couple's favourite number. For instance, Beyonce and Jay-Z married on April 4, 2008.
Blue Ivy has grown into a beautiful, talented young girl. Even though most people believe that Blue Ivy got her looks from her daddy Jay-Z, Beyoncé's mother, Tina Knowles-Lawson, thinks otherwise. While celebrating the young superstar's 10th birthday, Tina Knowles described Blue as her "little Capricorn twin." The 10-year-old Beyoncé's daughter is currently in her 5th grade, and she attends The Center for Early Education, a private primary school located in West Hollywood, Los Angeles, California.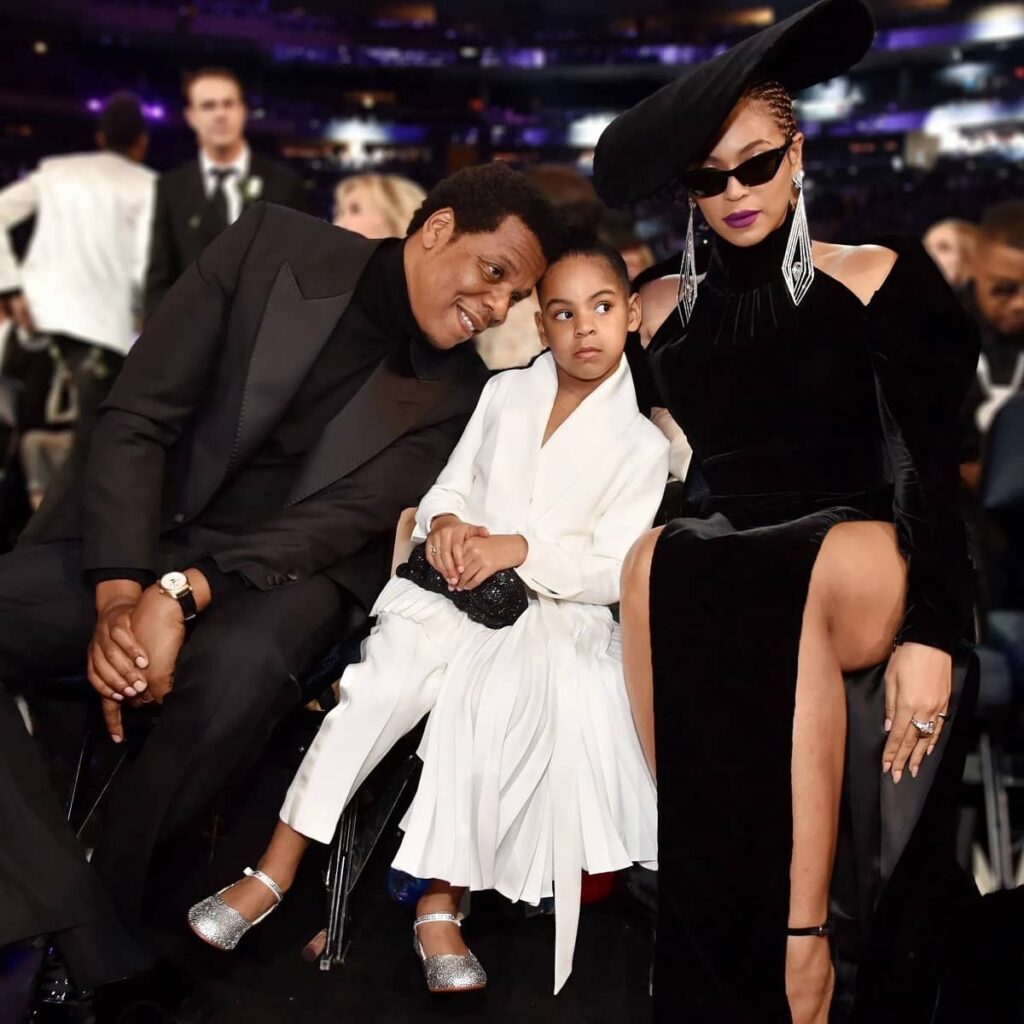 How rich is Blue Ivy Carter?
Blue Ivy Carter is not only famous but also very rich. In fact, she is currently ranked as one of the richest kids in the world. According to information sighted by DNB Stories Africa, Blue Ivy Carter is currently worth over $500 million.
How did Blue Ivy Carter get rich?
Blue Ivy Carter being rich should not come as a surprise to anyone. Her parents are not just billionaires but they have also paved the way for her to achieve so much at a young age. For instance, shortly after Blue Ivy was born, she was introduced to the music industry by her father, Jay-Z. He featured her in his song "Glory." In the single, baby Blue Ivy, who was barely 2 days old, could be heard crying. This single earned her a position in the Billboard charts – one which most artists may never achieve in a lifetime.
Aside from "Glory," Blue Ivy has been featured in other hit singles. The list includes Beyoncé's 2019 single "Brown Skin Girl," featuring Nigerian hip-hop artist Wizkid and American rapper Saint Jhn. Her performance in the music video earned her the MTV Music Video Award, NAACP Image Award, and also the highly-rated Grammy.
About Beyoncé and Jay-Z's twins – Rumi and Sir
Rumi and Sir are Beyoncé and Jay-Z's twin children. Sir is the only son of the power couple, whereas his twin sister, Rumi, is the couple's second daughter. Beyoncé's twins were born on June 13, 2017, and they are 4 years old as of May 2022.
Unlike their older sister, Blue Ivy, Rumi and Sir are being kept away from the media by their parents. However, Beyoncé has flaunted the beautiful twins on a few occasions – one of which is in the Brown skin Girl music video.
In 2019, Beyoncés mother granted an interview with US Weekly where she gave a hint about the 4-year-old twins' personalities. According to the 68-year-old grandmother, Sir is calm and reserved, just like his father Jay-Z, while Rumi will 'rule the world.'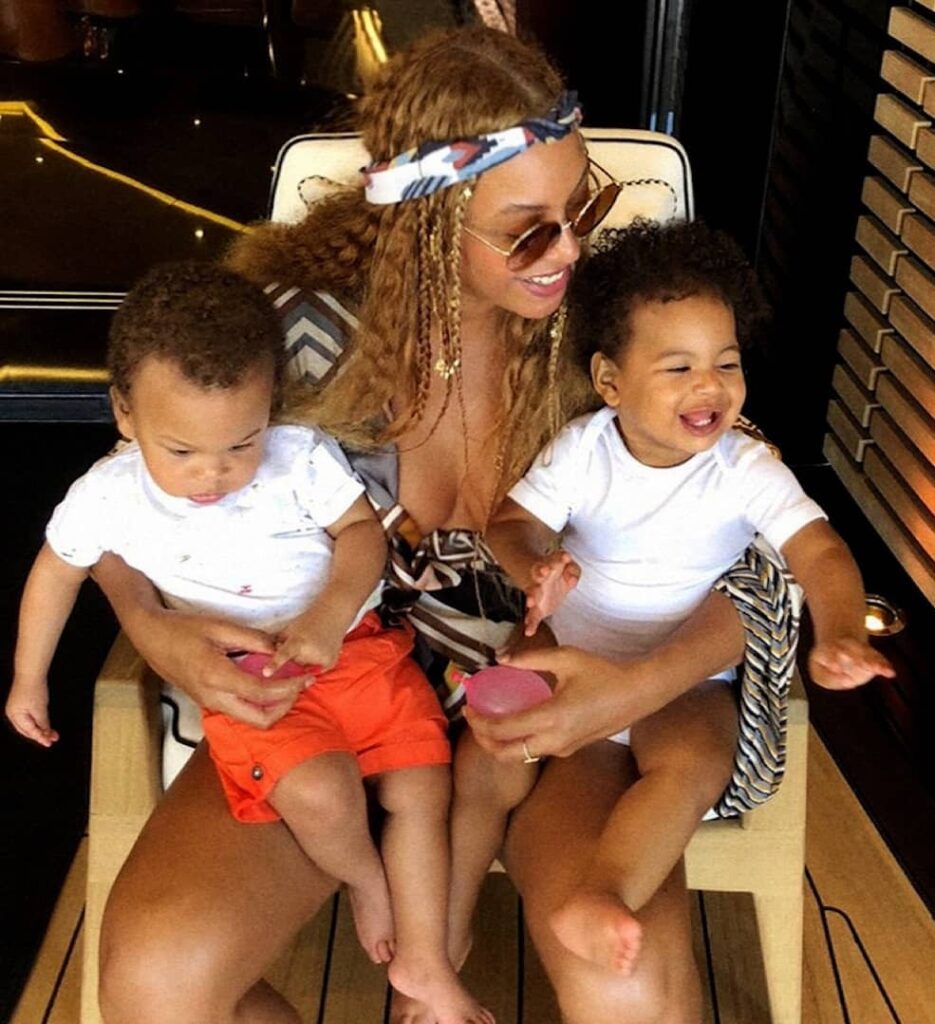 How did Beyoncé give birth to her twins?
Beyoncé opened up to Vogue magazine in 2018 about the issues she faced giving birth to her twins. According to the 40-year-old singer, she gave birth to her twins Sir and Rumi Carter through an emergency C-section because her health and that of her twins were in danger.
She said:
"I was 218 pounds the day I gave birth to Rumi and Sir. I was swollen from toxemia and had been on bed rest for over a month. My health and my babies' health were in danger, so I had an emergency C-section. We spent many weeks in the NICU. My husband was a soldier and such a strong support system for me".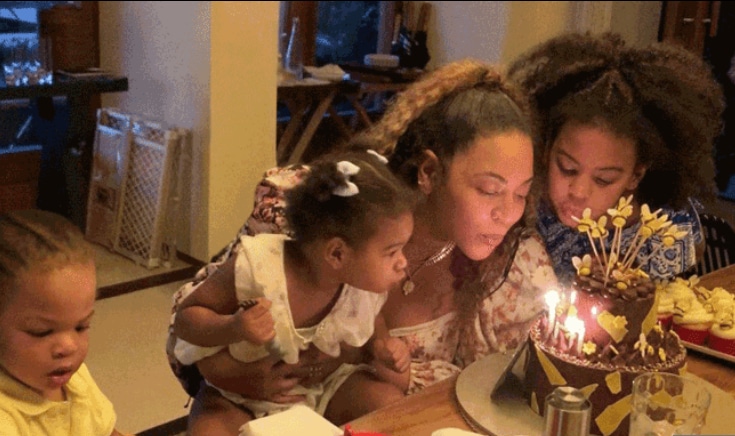 Why did Beyoncé name her son 'Sir'?
A month after Beyoncé gave birth to her twins, she broke the news on her Instagram page. However, the unusual name of her twins left social media agog. The name "Sir" stirred some debate when it was announced. Many people wondered why a baby was called 'Sir,' which portrays respect for a man.
Jay-Z later explained the name 'Sir' in a Rap Radar podcast. According to the rapper, the twin was named Sir because he carries himself like that, while the other twin was named after their favourite Persian poet, Rumi.