The legendary David Bowie and Adele were the biggest winners at the 2017 #GRAMMYs.
They won ALL FIVE categories.

David Bowie died from liver cancer on January 10, 2016, only two days after his 69th birthday and the release of the chart-topping album Blackstar.
Adele ended her night at the 2017 Grammy Awards with back-to-back wins for album of the year and record of the year.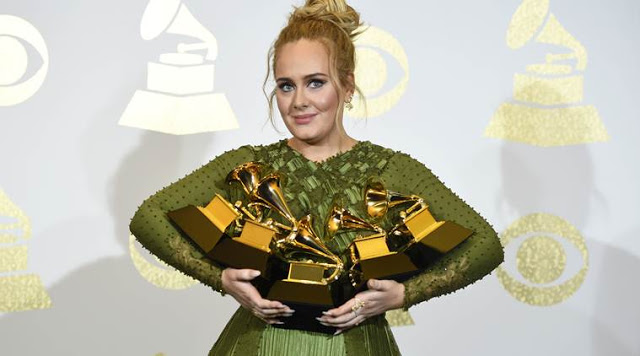 She used her final moments on stage to salute Beyoncé and her "monumental" album "Lemonade."
Beyoncé, meanwhile, wowed the audience with a spiritual performance and also took home the prize for urban contemporary album.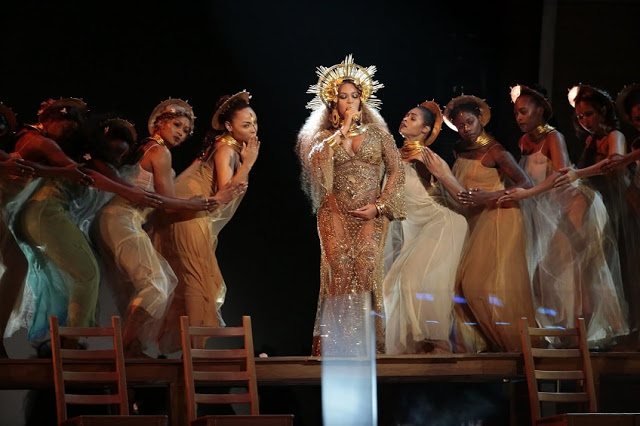 Beyoncé performing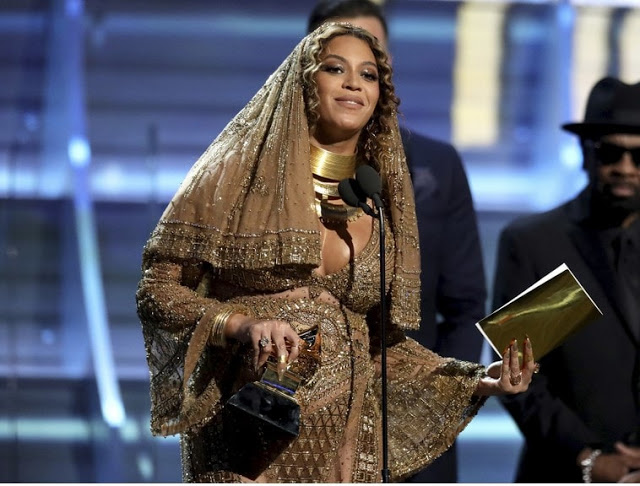 Beyoncé

Chance the Rapper was also among the top winners of the night, taking the prize for new artist as well as rap album.


By the end of Sunday's Grammy Awards, the Twitter account of American celebrity president Donald Trump had been mostly cold.
There were no inflamed messages about the evening's ceremony, even though there were veiled and outright incendiary commentaries on his administration.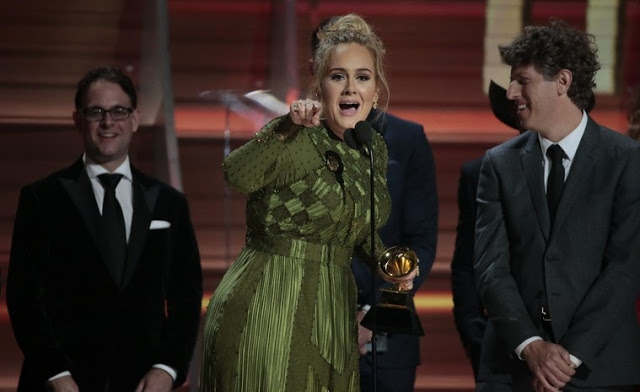 The album-of-the-year Grammy was always a two-woman battle, between Adele and Beyoncé.
This year Adele scored the trophy — but almost didn't accept it.
During a tearful speech in which she thanked her friends and family, she turned to Beyoncé and told her it was hard to accept the trophy knowing how much Beyoncé's "Lemonade" had meant to her.
"My artist of my life is Beyoncé," Adele said.
"I adore you and I want you to be my mommy," Adele had said earlier to Beyoncé while accepting record of the year, to big laughter.
But she seemed to mean it.
For her part, Beyoncé beamed at Adele during the speech, shaking her head humbly as Adele piled on compliments for the power and courage behind "Lemonade."
But by the end of the night Adele's victory for "25" seemed assured. She'd already earned song of the year and record of the year for "Hello," and bested Beyoncé in pop solo performance.
Acknowledging the time off she'd taken to have a baby and stressing how difficult being a mother is, Adele added, "It took an army to make me strong and willing to do it again."
The victory eclipsed Adele's earlier performance stumble, in which she had to restart her George Michael tribute.
Not that anyone cared, Adele's humility shone through — as always.
According to Grammy officials, Adele is the first artist to sweep album, record and song of the year twice.

Lady Gaga performing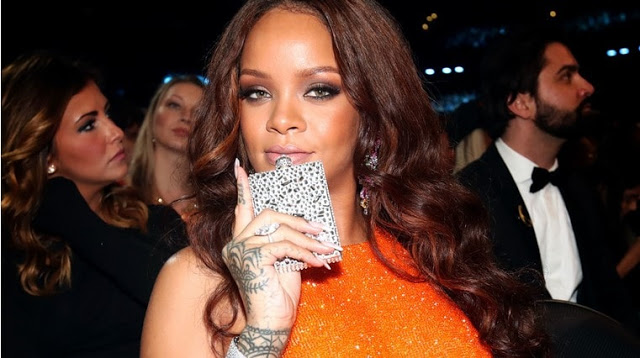 She might not be up stage receiving an award but Rihanna appeared to be full of fun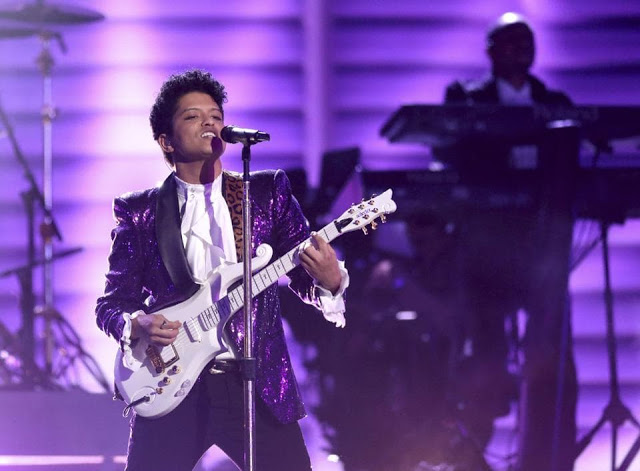 Bruno Mars performs a tribute to Prince at the 59th annual Grammy Awards on Sunday.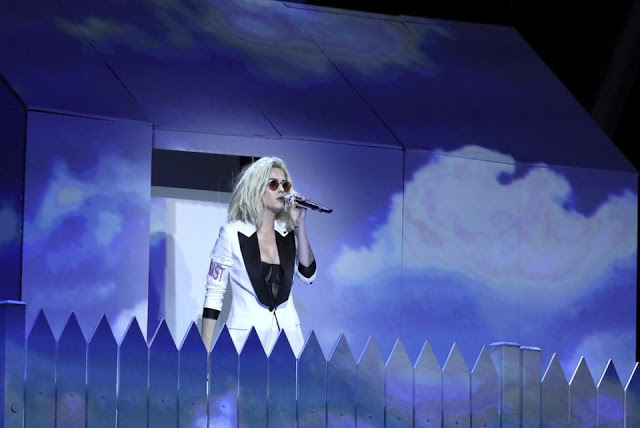 Katy Perry performing