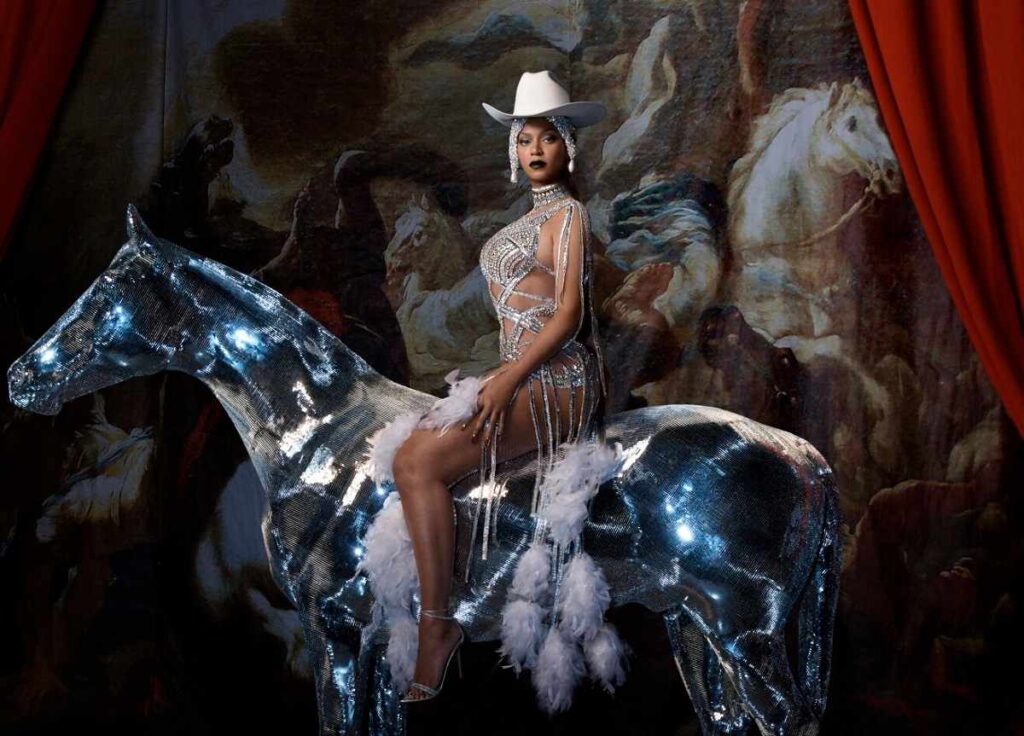 Lasting from May through September, Beyoncé's Renaissance World Tour promises to be one of the hottest tours in recent years.
The all-time Grammy champion is known for giving great shows and has been cited in multiple writings as one of the best performers of our generation.
Beyoncé has also been credited by a lot of writers as the only artiste of her time close enough to be compared to the late king of pop Michael Jackson in performances and crowd capture.
It is no surprise the widespread positive reactions that met the singer's announcement of her Renaissance World Tour and the rush and long queuing to grab tickets. The last time Beyoncé toured in the UK before Renaissance was back in 2018 with her husband Jay-Z for her "On The Run II" show.
London Dates for Beyoncé's Renaissance Tour
Beyoncé will perform three shows in London (six total in the whole of the UK – Cardiff, Edinburgh and Sunderland).
The dates for the three London Renaissance shows are:
Monday, May 29
Tuesday, May 30
Friday, June 2
London Venue for Beyoncé's Renaissance Tour
The venue for Beyoncé's Renaissance shows in London is the Tottenham Hotspur Stadium in North London. London's Tottenham Hotspur Stadium can seat up to 62,850 people, making it the largest club ground in the whole of London. The stadium seats over 30% more people than the popular O2 Arena which seats just 20,000.
Time for Beyoncé's Renaissance shows in London
Each show will start at 5:00 PM.
Ticket Prices for Beyoncé's Renaissance Tour in London
Club Renaissance: £372
General Admission (Standing): £106.80
Gold Circle: £177.50
Silver VIP: £256
Seated Tickets: £56 – £199
On Stage VIP: £2400
Beyhive VIP: £769
Alien Superstar Riser – £1038
Premium General Admission VIP: £321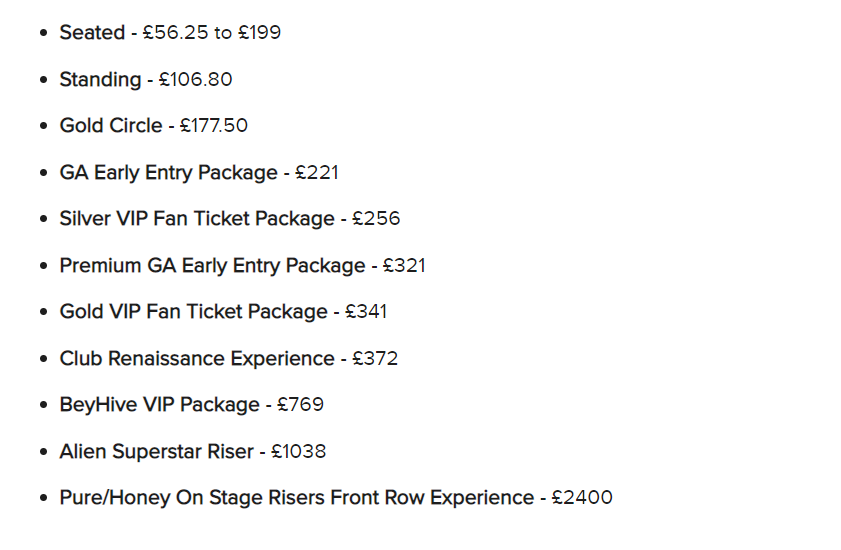 How to get Beyoncé's Renaissance World Tour tickets in London and UK
You can buy tickets to Beyoncé's Renaissance shows in London and UK from the following online platforms:
a. Ticketmaster
b. Viagogo
c. Twickets