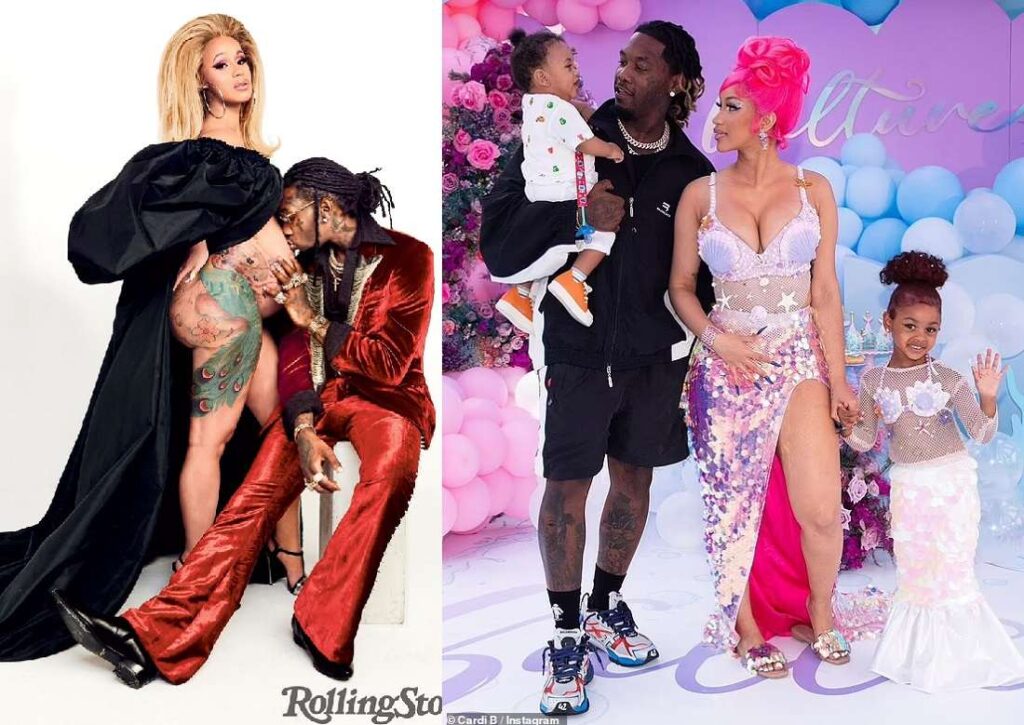 Who is Cardi B?
Cardi B is an American rapper and actress. She is popularly known for hit songs like "I Like It," which featured Latin singers, J Balvin and Bad Bunny, "WAP," which featured American rapper, Megan Thee Stallion, "Bodak Yellow," "Money," and "Be Careful." As an actress, Cardi B has worked in movies like, "Hustlers," "Being Mary Jane," as well as, "F9: The Fast Saga," the ninth movie in the "Fast & Furious" franchise.
Cardi B's real name is Belcalis Marlenis Almánzar Cephus. She was born on October 11, 1992, in New York City, United States. As of April 2023, Cardi B is 30 years old.
About Cardi B's parents and siblings
Cardi B's father, Carlos Almánzar is of Dominican descent. Her mother, Clara Almánzar is Trinidadian. Cardi B's father used to work as a cab driver while her mother was a supermarket cashier.
Cardi B has a younger blood sister named Hennessy Carolina Almánzar from her parents' marriage. She also has six half-siblings from her father's previous relationship.
List of men Cardi B has dated
Cardi B dated Tommy Geez in 2015.
King Yella claimed that he dated Cardi B but this has been found to be untrue.
Cardi B was in a relationship with DJ Self in 2016.
Cardi B has been with Offset since 2017. They are now married.
About Cardi B's marriage and wedding
As of the time of publishing this article, Cardi B is married and has a husband. She has been married to rapper Offset since 2017.
Who is Cardi B's husband – Offset?
Kiari Kendrell Cephus (known professionally as Offset) is an American rapper, singer and songwriter. He was born on December 14, 1991, in Lawrenceville, Georgia, United States. He is currently 31 years old. Offset is popularly known for being a member of the rap group, "Migos" along with his cousins, Quavo and the late Takeoff.
About Cardi B's marriage to Offset
Cardi B and Offset met for the first time in 2016. According to Cardi B, they met at an industry event. The rapper also added that Offset was very consistent and keen to speak with her. She added that at the time, she thought Offset was only interested in having sexual relations with her. The two then released their first song together in January 2017. At the time, they were only friends.
Cardi B and Offset had their first date in February 2017 at the Supreme Bowl. In June 2017, Cardi B hinted at a romantic relationship between her and Offset and referred to him as "the boy."
She said:
"It's been a blessing, me meeting him and meeting his friends and meeting his friends. I see how hard they work. And that motivated me to work even harder."
The couple tied the knot in a secret ceremony on September 20, 2017, in Atlanta, Georgia, the United States. The wedding took place in their apartment with Cardi B's cousin as their only witness. In October 2017, Offset proposed to Cardi B while onstage at a concert in Philadelphia despite having tied the knot a month before.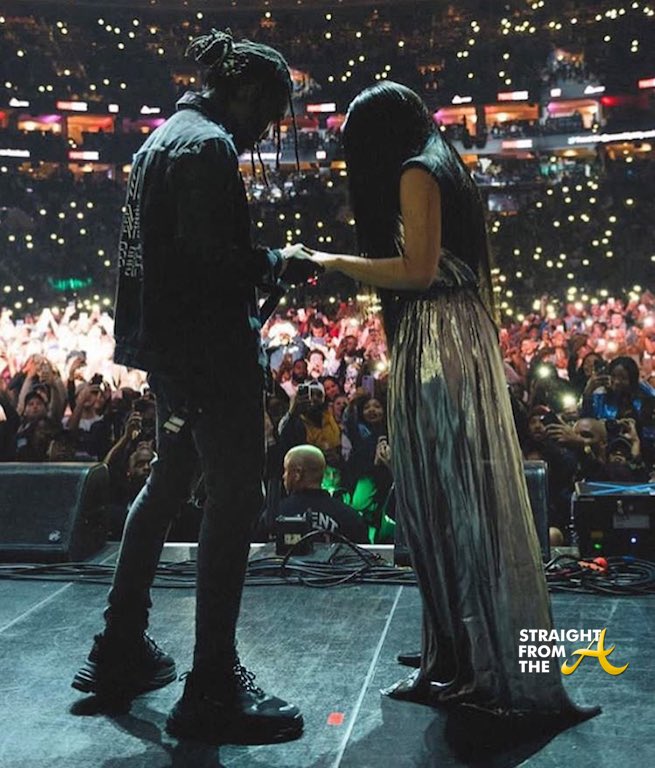 Cardi B and Offset cheating rumours
Cheating rumours between Cardi B and Offset started in January 2018. Offset had allegedly cheated on Cardi B and even made a sex tape with someone else.
In response to the cheating allegations and reports, Cardi B said:
"I let a nigga know though … you pull that shit again, you gonna lose your wife."
Offset then had Cardi B's name tattooed on his neck. In April 2018, while on the "Saturday Night Live" comedy show, Cardi B revealed that she was expecting her first child with Offset. In June 2018, Cardi B's secret marriage to Offset was revealed.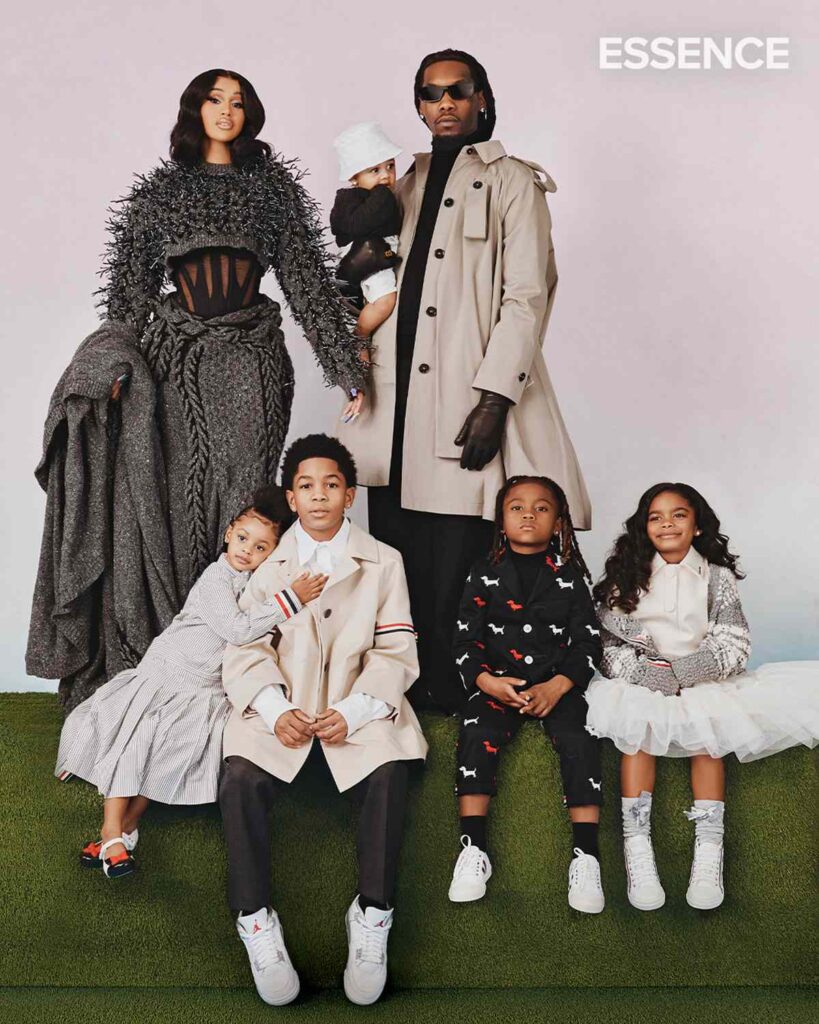 Reacting to this, Cardi B tweeted:
"There are so many moments that I share with the world and there are moments that I want to keep for myself! Getting married was one of those moments! Our relationship was so new, breaking up and making up and we had a lot of growing to do but we was so in love, we didn't want to lose each other."
In July 2018, Cardi B and Offset welcomed their first daughter together, Kulture Cephus. Sadly, in December 2017, Cardi B announced that she and Offset had decided to call it quits. In a video posted to Instagram, Cardi B said:
"We got a lot of love for each other, but things just haven't been working out between us for a long time. And it's just like, I guess we grew out of love. But we're not together anymore."
Just four days after Cardi B's announcement, Offset tweeted that he missed her. Offset then took to Instagram to apologise to Cardi B. On December 16, 2018, Offset interrupted Cardi B's Rolling Loud set with a large display of roses that read, "TAKE ME BACK, CARDI." At the time, Cardi B appeared annoyed but it was later rumoured that she was aware of the stunt.
By February 2019, the couple were back together again. They walked the Grammy red carpet together. Sadly, in September 2020, Cardi B filed for divorce from Offset. Not long after, the couple were seen together at Cardi B's birthday party, dancing together and kissing. In November 2020, Cardi B called off the divorce. In June 2021, the couple announced that they were expecting their second child together. In September 2021, Cardi B and Offset welcomed their son, Wave Cephus. As of the time of writing, they are still together and going strong in their marriage.
About Cardi B's kids
Cardi B has two children from her marriage to Offset.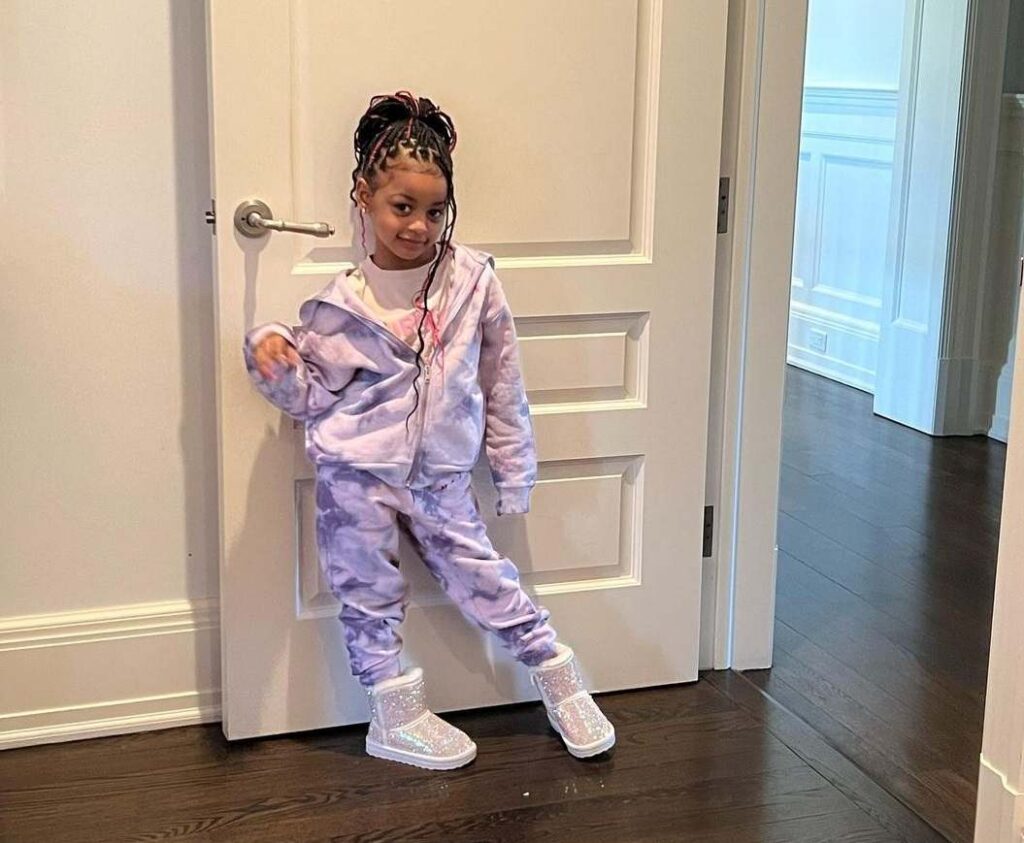 a. Kulture Cephus: Kulture Kiari Cephus is Cardi B's first daughter. She was born on July 10, 2018, to Cardi B and Offset. She has a brother named Wave and three stepsiblings from her father's previous relationships. Kulture Cephus is currently 4 years old.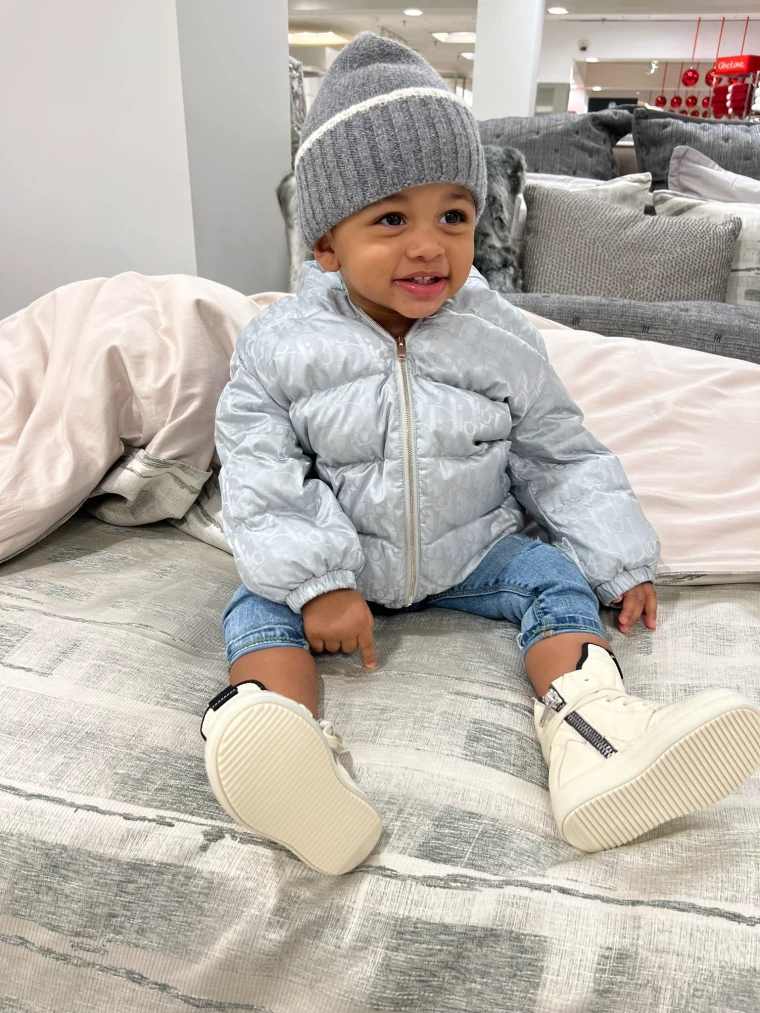 b. Wave Cephus: Wave Set Cephus is Cardi B's son and second offspring. He was born on September 4, 2021, to Cardi B and Offset. He is currently one year old.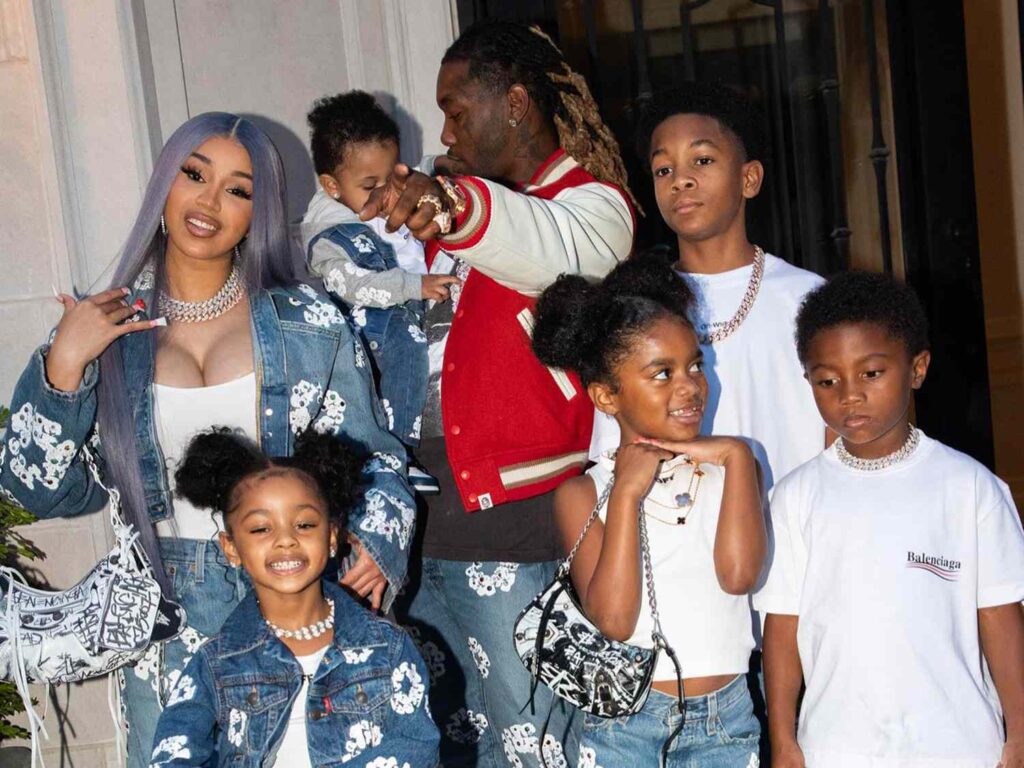 How many kids does Offset have in total?
Apart from his two children with Cardi B, Offset has three other children from three other different women, bringing the total number of his kids (as of March 2023) to five (5).