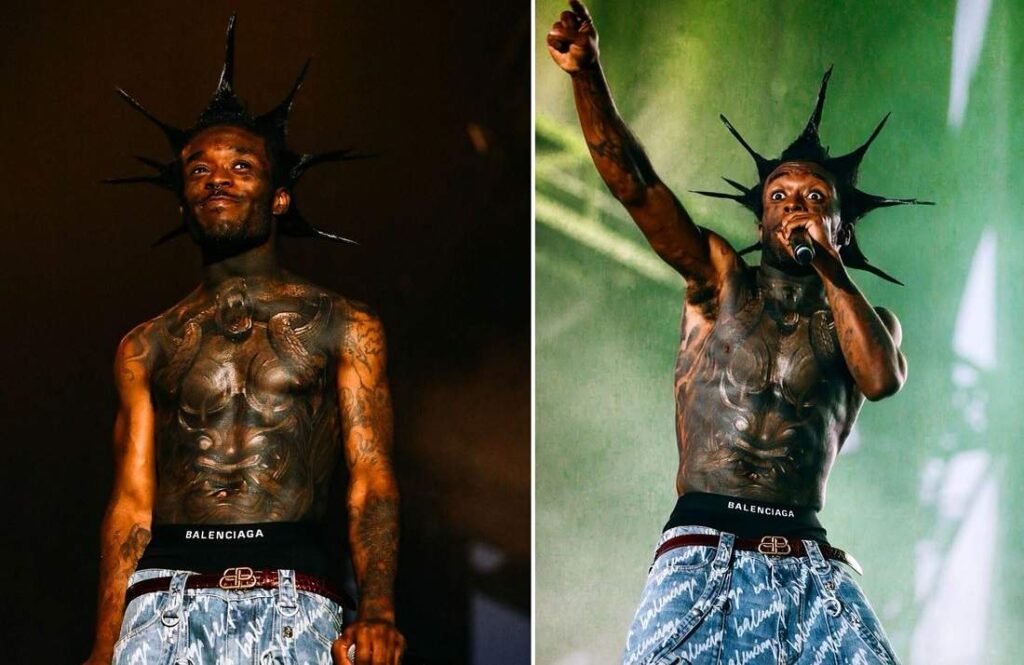 Who is Lil Uzi Vert?
Lil Uzi Vert is an American rapper, singer, and songwriter. He is widely known for his eccentric fashion and hairstyles, facial piercings and tattoos. He is also referred to by the nicknames: "Sealab Vertical", "Renji", "Baby Pluto", "Uzi Vert", " Sasuke", and "Uzi London".
As a rapper, Lil Uzi Vert is known for his hit single "Bad and Boujee" which peaked at the number one position on the "US Billboard Hot 100". Lil Uzi Vert's other singles include "Luv Touches", "XO Tour Llif3", "Do what I want", "Money longer" and many others.
Lil Uzi Vert's real name is Symere Bysil Woods. He was born on July 31, 1995, in Francisville, Philadelphia, Pennsylvania, United States. Lil Uzi Vert is 27 years old as of October 2022.
How Lil Uzi Vert got his name?
According to Lil Uzi, he got his name from a crackhead. Back in 2016, Lil Uzi explained that somebody told him his fast rapping style reminded them of a gun like Uzi. The exchange later led to the rapper's decision to adopt the rap name "Lil Uzi Vert".
During an interview, the rapper said:
Some guy was just like, you rap fast man. Like a machine gun, and from that moment, I was Lil Uzi.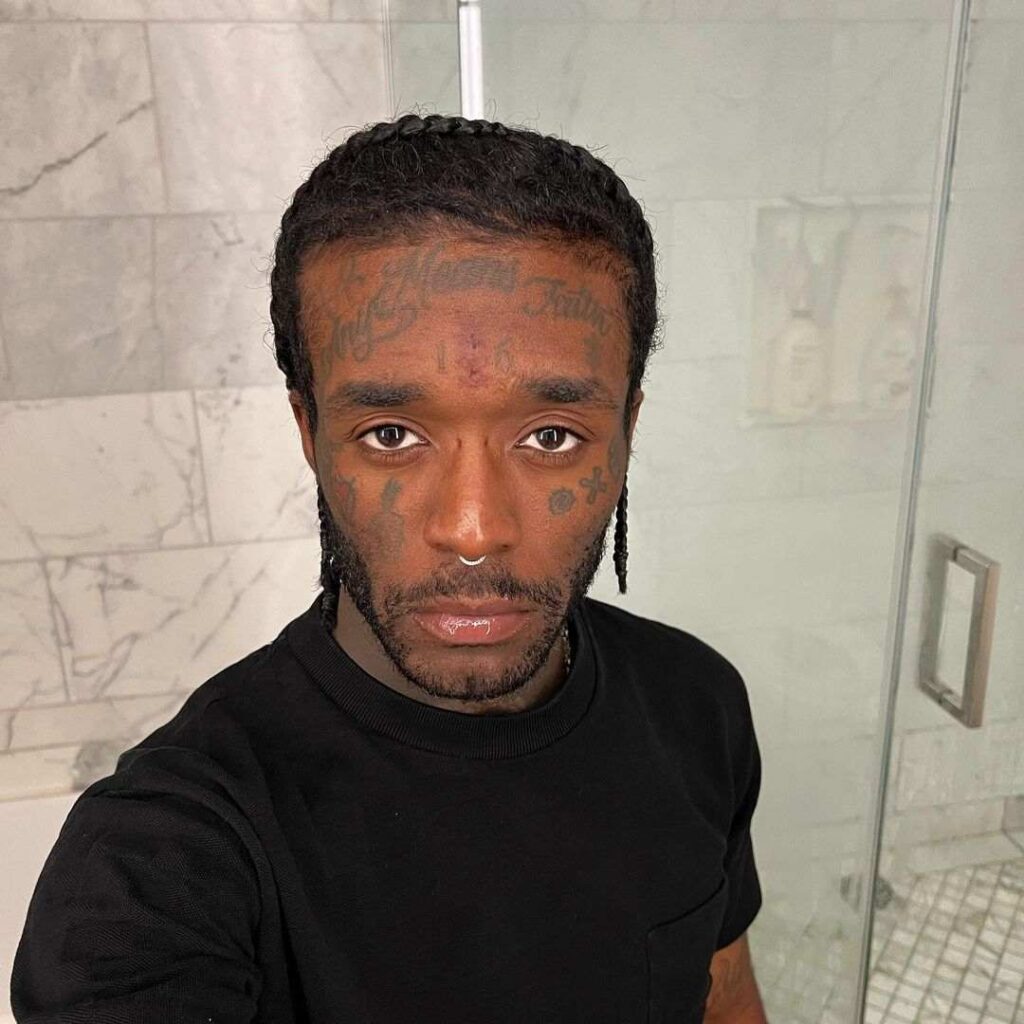 About Lil Uzi Vert's parents
According to reports Lil Uzi was born in a lower-middle-class Christain household to his parents identified as Mr and Mrs Woods. Unfortunately, not much is known about them. However, it was speculated that his parents separated when he was young.
About Lil Uzi's father – Mr Woods
According to reports, Lil Uzi Vert's father, Mr Woods worked as a driver. It was also reported that right from Lil Uzi's childhood to now, the rapper didn't get to spend enough time with his father. Aside from this, there is no other information regarding Mr Woods' birth or personal life.
About Lil Uzi Vert's mother – Mrs Woods
There have been too many speculations regarding who Lil Uzi Vert's biological mother is. In 2017, it was rumoured that Lil Uzi is the son of American female rapper, Khia who is believed to have secretly given him up for adoption. To this moment, there has not been enough evidence to confirm these rumours.
However in his song "Dark Queen", the rapper raps about his relationship with his mother, emphasizing her constant worries about his safety and well-being while admitting that he shares her fears too.
Part of the song's lyrics goes:
Was on 32nd street, I was like eight then (I think Cumberland)
Moved to Francisville and met my real friends
Mama said "Stay down there 'fore you get hurt"
This was way before I was Lil Uzi Vert
Mama saw me in action, it could've got worse
I know that my mama, know I'm shootin' first.
Lil Uzi Vert's siblings
Lil Uzi was born to his parents as the first of three children. The rapper has two younger siblings – a brother and a sister. However, their identity and personal details are not known at this time as the rapper likes to keep them off the media.
Lil Uzi Vert's education
Lil Uzi Vert attended Northeast High School, in Philadelphia, Pennsylvania, United States, where he was voted the class clown. However, he dropped out in 10th grade to pursue music and never went back.
Lil Uzi Vert's wiki profile
| | |
| --- | --- |
| Real Name | Symere Bysil Woods |
| Stage Name | Lil Uzi Vert |
| Nick Names | Uzi London, Uzi Vert, Baby Pluto, Sealab Vertical, Renji, and Sasuke |
| Date Of Birth | July 31, 1995 |
| Age | 27 years old |
| Place of Birth | Philadelphia, Pennsylvania, United States |
| Marital Status | In a relationship |
| Girlfriend | Jatavia Shakara Johnson (JT) |
| Career | Rapper, Singer, and Songwriter |
| Height | 5″4 |
| Networth | $28 million |
| Alma mater | Northeast High School |
| Instagram | @liluzivert |
Lil Uzi Vert's story
As mentioned, the rapper gained his stage name through somebody's comment about his fast rapping style. He credits his high-school friend named William Ashton for getting him into the rap scene. Lil Uzi Vert once revealed that he was influenced mostly by Marilyn Monroe, Young Thug, Kanye West, and Wiz Khalifa in his rap career. By the time he got into 10th grade, Lil Uzi Vert had started freestyling songs of many top artists with his friends. Together, they created a rap group called "Steaktown". Lil Uzi Vert dropped out of school to pursue his passion for rap music. Unfortunately, in 2011, Steaktown disbanded and left Lil Uzi with no choice but to pursue a solo career.
According to reports, his mother wasn't happy with his decision to abandon school for music, and she kicked him out of their home. Following his drop-out from school, Lil Uzi worked at a Bottom Dollar store but quit the job after just four days. He began focusing on his music and finally released his first career project, an EP titled "Purple Thoughtz" in 2014.
A few months after he released his EP, he was discovered by producer Don Cannon who first heard his track on a local radio station and went on to sign him into his record label.
Lil Uzi Vert got his big break in the music industry in 2015 after he was featured on Carnage's song "WDYW' along with A$AP Ferg and Rich The Kid. Following his collaborations, Lil Uzi released his third mixtape in December 2015 titled "Luv is Rage" which featured Wiz Khalifa and Young Thug.
Lil Uzi Vert's marriage and wedding
As of the time of publishing this article (October 2022), rapper Lil Uzi Vert is not married and does not have a wife.
However, he is currently in a relationship with his girlfriend Jatavia Shakara Johnson, popularly known as JT. The couple has been in a relationship since 2019 but went public with their romance in 2021. Before JT, Lil Uzi also dated other women like DreamDoll, Brittany Renner, Brittany Byrd, and Cleopatra Bernard.
List of Lil Uzi Vert's girlfriends
Lil Uzi Vert is known for keeping his personal life out of the media even though fans struggle to keep up with it. Below is a list of women Lil Uzi has dated. The list also includes his current girlfriend JT.
Lil Uzi Vert was in a relationship with Brittany Byrd in 2014.
Lil Uzi Vert was in a brief relationship with Brittany Renner in 2017.
Lil Uzi Vert was rumoured to be in a relationship with DreamDoll in 2017.
Lil Uzi Vert was rumoured to be in a relationship with XXX Tentacion's mom Cleopatra Bernard in 2018.
Lil Uzi Vert started dating JT in 2019.
About Lil Uzi Vert's relationship with Brittany Byrd
Brittany Byrd is an American designer and artist. She was born on March 23, 1994, in Los Angeles, California, United States. She is 28 years old as of October 2022. Brittany is also the owner of the Byrd Museum – an online marketplace that features artistic materials like furniture, showpieces and paintings.
The exact year Lil Uzi Vert and Brittany Byrd met is currently unknown except for the fact that they met through a mutual friend and had an instant connection. They began dating in 2014 when Brittany moved to New York. Lil Uzi mentioned her in several of his songs including "Nuyork Nights at 21" and at that time, there were speculations that the two were considering marriage.
On June 26, 2017, Lil Uzi announced in his song "Stole Your Luv" that the two were no longer together. The song which was specifically written about their breakup goes:
I know you are tired of heartbreak
Baby, I am not them
And it's not my fault
I live the way that I am
In July 2021, it was reported that Lil Uzi assaulted Brittany Byrd in Los Angeles, West Hollywood area. Brittany's manager, Brianna disclosed that Brittany was having a meeting with American rapper SAINt JHN and director Jeymes Samuel at Dialog Café in West Hollywood when Lil Uzi arrived and confronted Brittany. According to Brianna, Lil Uzi allegedly punched Brittany Byrd in the face several times and pointed a gun at her chest before leaving the scene.
Brianna also revealed that Brittany Byrd has been trying to focus on her life and career and Lil Uzi has been stalking her since their breakup. She also claims that Lil Uzi is mentally and physically abusive and has been that way for years.
After the incident, Brittany Byrd was admitted to a local hospital and reportedly filed a police report. Reports claim that Lil Uzi pleaded no contest to one count each of felony assault with a firearm and misdemeanour injury. It was later reported that the rapper accepted a plea deal for a sentence of 3 years of formal probation, 1 year of treatment for mental health and substance abuse, then 52 weeks of domestic violence counselling, restitution, and a 10-year criminal protective order.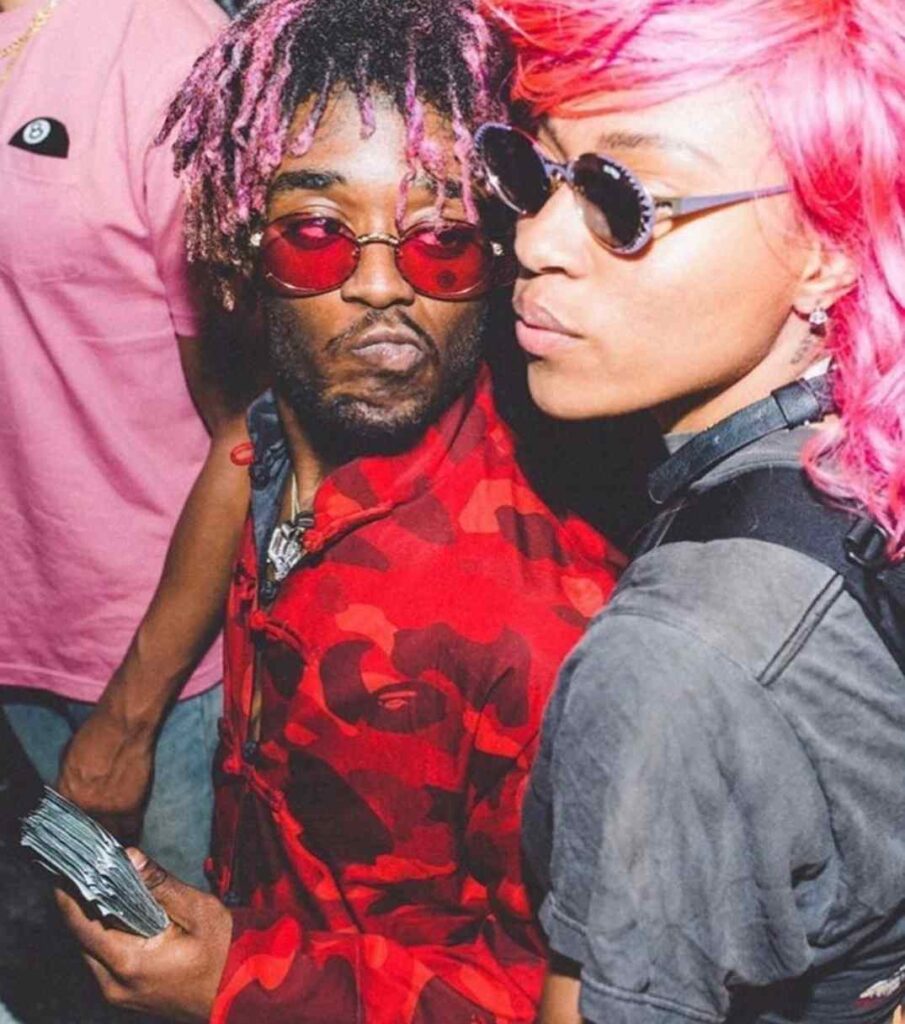 About Lil Uzi Vert's rumoured relationship with DreamDoll
DreamDoll, born Tabitha Robinson is an American rapper. She was born on February 28, 1992, in The Bronx, New York, United States. She is 30 years old as of October 2022.
Rumours of Lil Uzi and DreamDoll's relationship began to circulate after the pair started hanging out in 2017. DreamDoll then posted a photo of Lil Uzi on National Boyfriends Day. The post seemed to confirm that something is going on between the two, but according to rumours, the pair didn't want to make their relationship official.
DreamDoll stated in an interview:
We were never official. Never official. Just Kicking it. Not boyfriend and girlfriend. We cool. That's my friend.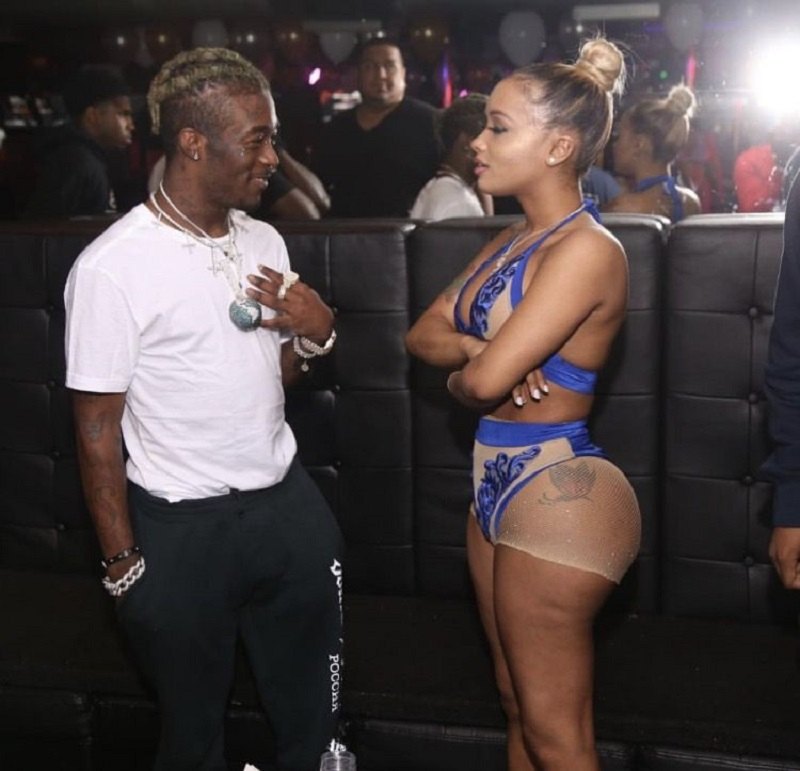 About Lil Uzi Vert's relationship with JT
Jatavia Shakara Johnson, popularly known as JT is believed to be the current girlfriend of Lil Uzi Vert. She is an American rapper best known as one-half of the Miami-based hip-hop duo "City Girls". She was born on December 3, 1992, in Liberty City, Miami, Florida, United States. She is 29 years old as of October 2022.
Lil Uzi and JT started dating in 2019 but went public with their relationship in 2021. However, things haven't always been rosy between them. In August 2021, the couple sparked breakup rumours after unfollowing each other on social media.
They temporarily broke up in April after Lil Uzi revealed on Twitter that JT left him over an issue he described as "dumb". They rekindled their relationship a few days later and JT shared an Instagram photo of her and Lil Uzi with a caption that reads:
You know I love you like no one else could.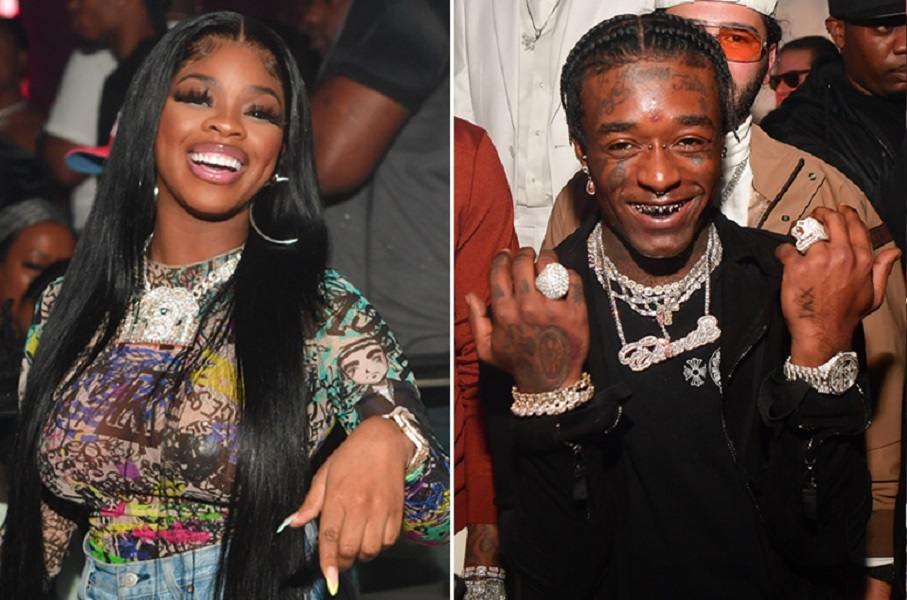 Lil Uzi Vert's children
As of October 2022, Lil Uzi doesn't have any children yet. The rapper also does not have a baby mama, as of the time of writing.
In 2021, Lil Uzi's girlfriend, JT, posted a picture on her Instagram page that led fans to believe she was pregnant. The rumours started when some of her fans matched a bracelet she wore in the picture to the one pregnant women wear when dealing with morning sickness. Lil Uzi also posted a photo of JT with her belly covered with hearty-eyes emoji. Despite all these, JT later debunked the rumours, telling everyone circulating the rumours to leave her alone.
Lil Uzi's net worth
According to reports, the rapper has an estimated net worth of around $28 million, making him one of the highest-paid rappers of his age in the world. He gets his earnings from touring, album sales, and merchandise sales.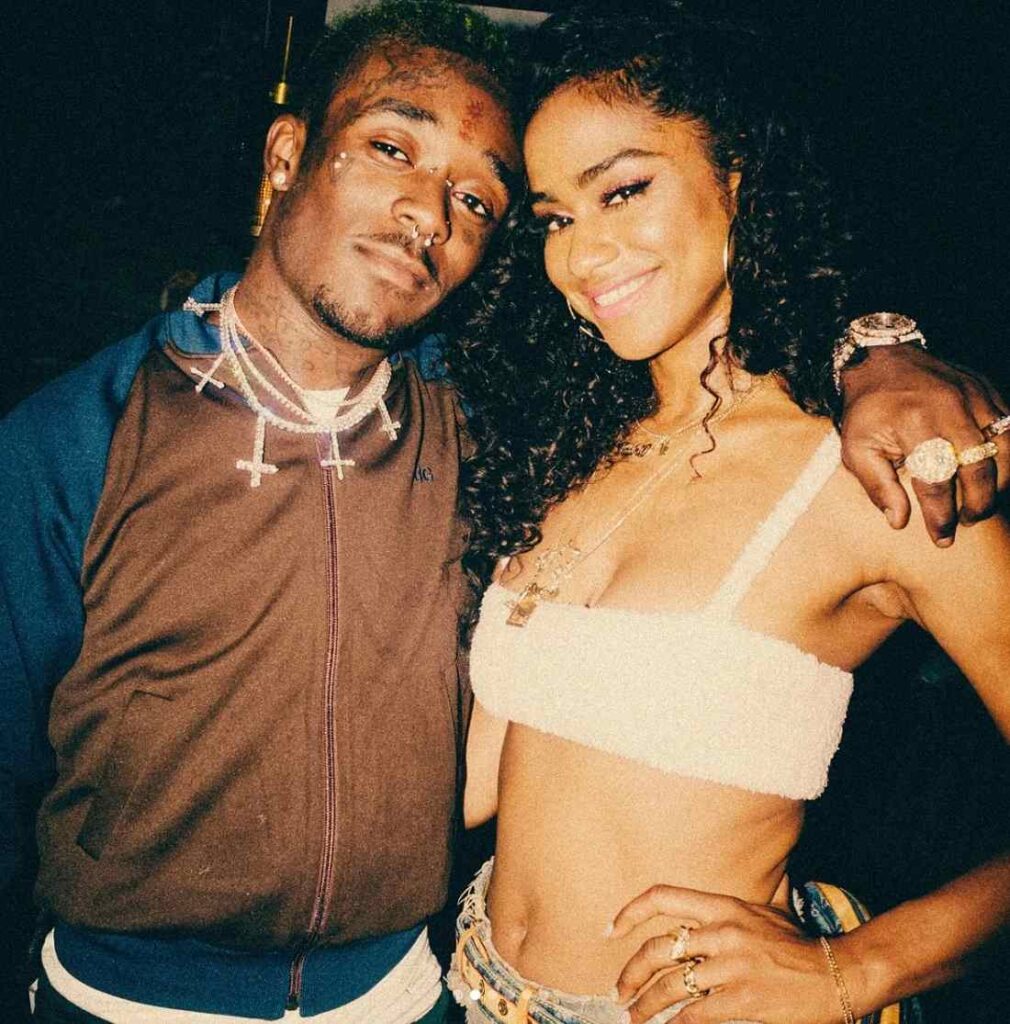 About Lil Uzi Vert's forehead diamond
In February 2021, Lil Uzi Vert revealed that he had a 10-carat forehead diamond which he had initially planned to do in 2017. He acquired the diamond reportedly valued at $24 million from a jeweller identified as Elliot Eliantte. Lil Uzi stated that his decision to have a forehead diamond was influenced by the cartoon "Steven Universe" and by his fellow rapper Lil B. He also stated that he could die if the diamond was not removed the right way.
However, in June of that same year, the rapper removed the diamond from his forehead and reimplanted it for his performance at Rolling Loud Festival the following month. According to information gathered by DNB Stories Africa, Lil Uzi said in an interview that he was doing some crowd-surfing at the Rolling Loud festival when someone yanked out the diamond from his forehead. Luckily, he didn't suffer serious damage and has since replaced it with a barbell piercing.