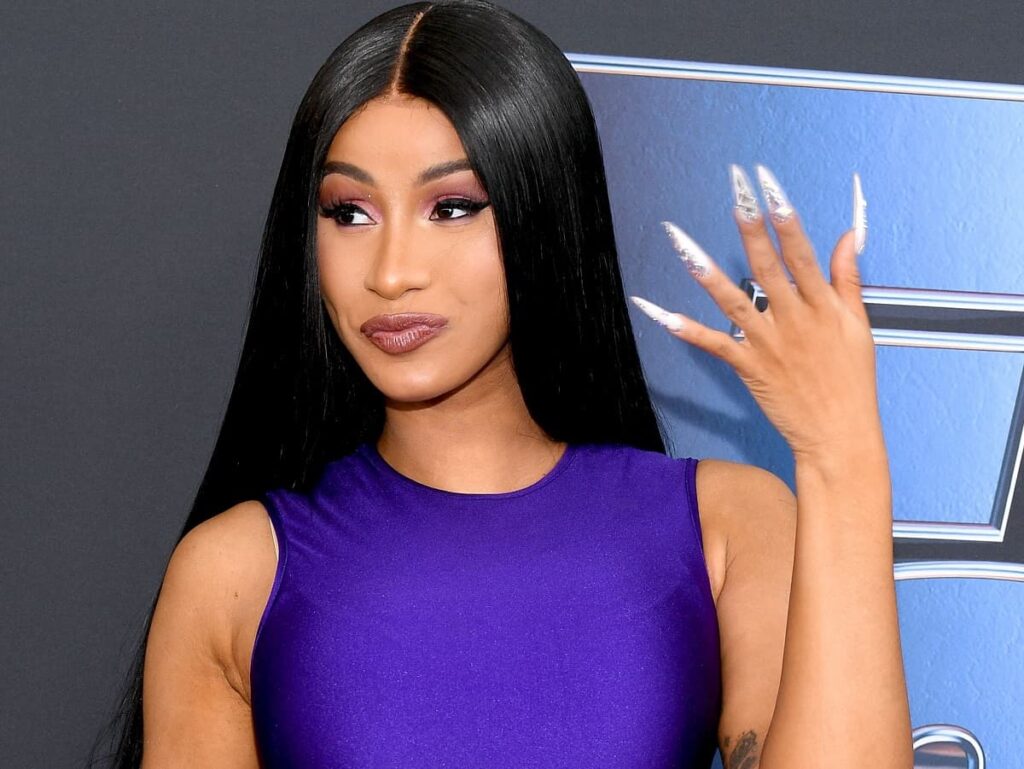 Who is Cardi B?
Cardi B is a Grammy award-winnig American rapper who is known for her audacious rap lines. Cardi B's full name is Belcalis Marlenis Almanzar. She was born on October 11, 1992, to a Dominican father and a Trinidadian mother. She is currently 28 years old.
Cardi B was born in Washington Heights, Manhattan, and raised in the Highbridge neighbourhood of the South Bronx.
How Cardi B became famous
Before becoming an A-list international rapper, Cardi B gained popularity in 2013 as an internet celebrity on Vine and Instagram.
She was known for dropping 60-second clips of raunchy and often hilarious lines on Vine and Instagram before starring in seasons 6 and 7 of the VH1 reality television series titled 'Love and Hip Hop: New York'.
Cardi B kickstarted her rap music career officially in 2016, releasing a number of successful mixtapes. Her career took a major leap the following year (2017) after she got signed to Atlantic Records. Her first single under the label "Bodak Yellow" was an absolute chartbuster, reaching number one position on the US Billboard Hot 100 chart.
Today, Cardi B has become one of America's most successful female rap artists with about 8 Grammy Award nominations (to date) and winning one.
How Cardi B makes her money
Apart from being a popular musician, Cardi B has other sources of investment through which she generates her income. She started generating income firstly as a store cashier at an Amish Supermarket before becoming a stripper at the age of 19 after she was sacked from the store.
According to her, stripping made her financially independent and she was able to escape domestic violence, an abusive relationship and even sponsor her education for a while with the proceeds she got from the job.
All that has changed now as Cardi B has grown to become one of America's most celebrated female rappers with massive income to her name.
Below are four major ways Cardi B makes her money:
1. Music
Music is the major source of the rapper's income right now. According to TMZ, it was rumoured that the rapper charges as much as $300,000 dollars for a live performance. Other sources put it at between $300,000 to $500,000.
With many top-charting songs and features to her name, Cardi B is reported to be earning millions of dollars each year from music royalties alone.
2. Acting
Acting is slowly becoming another top income source for Cardi B. She debuted into acting in 2019, appearing as 'Diamond' in the 2019 movie, 'Hustlers'. The following year, she was cast in the ninth instalment of the American action film, Fast and Furious 9 (F9).
Though her roles were minor in both movies, Cardi B reportedly earned 'fat checks' for both appearances.
3. Advertisements, promotional campaigns and endorsements
Cardi B's first major corporate endorsement deal was with Lyft- a ride-hailing company, just before she topped the Billboard Hot 100 chart.
She even cashed out more in her famous endorsement deals with Pepsi Soda and Amazon Alexa. She has also done commercials for UberEats and Rap Snacks.
4. Fashion
The actress has worked with several fashion brands like Balenciaga, MAC Cosmetics, Fashion Nova, Reebok and Tom Ford for their campaigns. She reportedly earns $20,000 a month from her deal with Fashion Nova alone.
Cardi B's net worth – 2021
According to reports, Cardi B had an estimated net worth of $400,000 in January 2016 which rose to $1.5 million in February 2017.
As of September 2017, her estimated net worth stood at around $4 to 5 million with a sporadic increase to $12 million dollars in May 2019.
Presently, Cardi B has an estimated net worth of about $40 million.