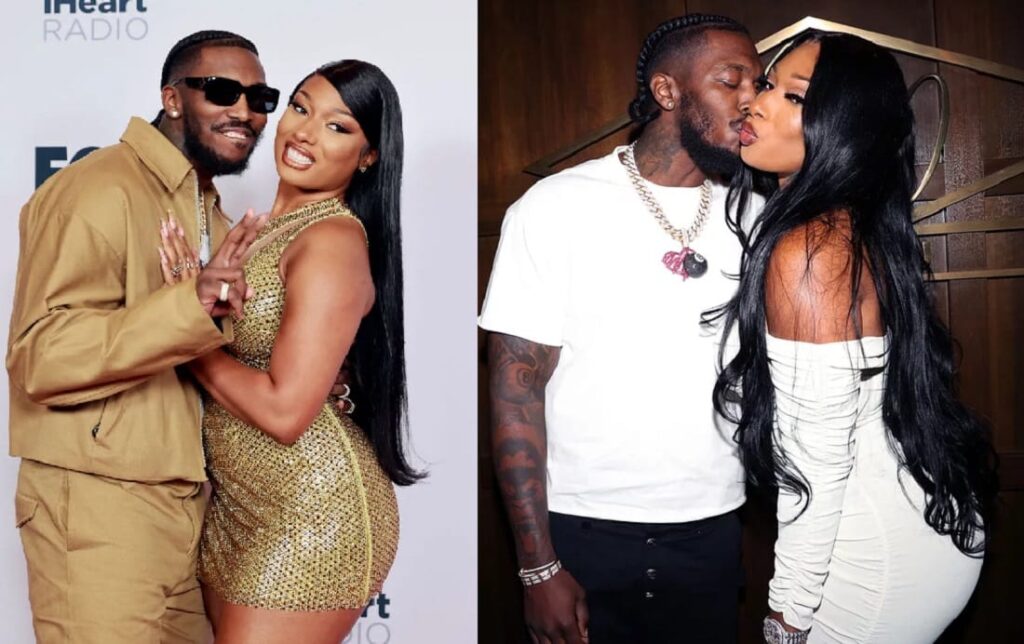 Who is Megan Thee Stallion?
Megan Thee Stallion is an American rapper and songwriter. She is popularly known for hit songs like "Sweetest Pie", "Hot Girl Summer" and "Savage", which featured top acts like Dua Lipa, Nicki Minaj, Ty Dolla Sign and Beyoncé.
Megan Thee Stallion's real name is Megan Jovon Ruth Pete. She was born in San Antonio, Texas, to her late mother and father, Holly Aleece Thomas and Joe Pete. Her father went to prison shortly after her birth. He was however released when Megan was eight and was killed when she was fifteen. Her mother was a rapper who died in March 2019 from a cancerous brain tumour. Megan Thee Stallion was raised in Houston, Texas. Megan Thee Stallion's date of birth is February 15, 1995. As of May 2022, she is 27 years old.
About Megan Thee Stallion's siblings
According to information gathered by DNB Stories Africa, rapper, Megan Thee Stallion does not have any known siblings. However, in 2020, a woman was rumoured to be Megan's sister after she posted a picture of Megan Thee Stallion holding a baby girl and feeding her with a milk bottle on Instagram.
She captioned the picture:
"It's crazy how you can do more for someone else's kid that's rich already but can't keep it real with ya own blood."
She also tagged the rapper in the post. The rapper has remained silent on the subject.
How Megan Thee Stallion got her name
Rapper, Megan Thee Stallion adopted the nickname because as a teenager, she was referred to as a stallion due to her height and body frame. In an interview, she stated that she only used the name on her social media at first but it gradually became her stage name. In the Southern United States, tall and "thick" women are called stallions.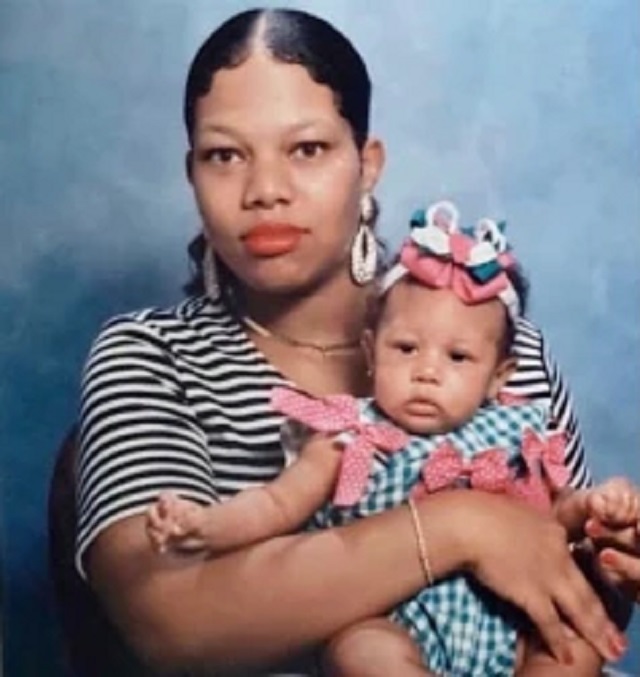 Megan Thee Stallion's marriage and wedding
As of May 2022, Megan Thee Stallion is not married and does not have a husband. However, she has been romantically involved with rappers like Moneybagg Yo. G-Eazy and Tory Lanez. She is currently in a relationship with rapper and songwriter, Pardison Fontaine. In a YouTube Q/A session, she also said that she would like to get married to Pardison Fontaine in the future.
Megan Thee Stallion and Moneybagg Yo's relationship
Reports of Megan Thee Stallion dating Moneybagg Yo began circulating in 2019 after Moneybagg Yo was featured on Megan Thee Stallion's 2018 EP "Tina Snow." In an interview with Apple Music Beats podcast, Moneybagg Yo confirmed the relationship and explained that while he and Megan Thee Stallion had broken up, they have remained friends.
He said:
"Two strong personalities just bumping heads a lot. It didn't work. But I always wish her the best and I'm really proud of her. No bad blood, we just didn't see eye to eye."
Over the years, it has been speculated that Megan Thee Stallion and Moneybagg Yo were dissing each other via their song lyrics and social media posts.
Some of the lines from Megan Thee Stallion's 2020 single, "B. I. T. C. H" were speculated to be addressed to Moneybagg Yo.
"You say you want respect, well treat me how you wanna be treated. You told me, 'Keep it real', but you don't practice what you preach."
Moneybagg Yo reportedly clapped back with a diss of his own, suggesting that Megan Thee Stallion had body odour in his post.
"If she a stallion but musty all the time, do that make her a mustang?"
It seems that things have quieted down between the ex-lovers, especially since Moneybagg Yo started dating American entrepreneur and influencer, Ari Fletcher.
Megan Thee Stallion and G-Eazy's relationship
Megan Thee Stallion and co-rapper G-Eazy sparked dating rumours after they were seen partying together and cuddling afterwards. The rappers were seen dancing together in a video from an event they both attended. G-Eazy then posted a now-deleted video of him cuddling with Megan Thee Stallion and kissing her on the cheek. Megan Thee Stallion also embraced him as they listened to a romantic rap song. However, Megan debunked the rumours when she tweeted:
"LOL alright nowww y'all got all y'all jokes and all. But I'm not fucking G-Eazy."
Megan Thee Stallion and Trey Songz's relationship
Rumours that Megan Thee Stallion and Trey Songz were in a relationship began spreading when video clips of them hanging out together surfaced online. They were first seen at a club, then they also hung out for Halloween. Megan Thee Stallion was also present at Trey Songz's birthday party where she toasted Trey. Later, they seemed to remain close to each other at the party. There were also rumours that Trey Songz asked Megan Thee Stallion out and she declined. According to Megan, she and Trey Songz are still very good friends.
However, the rumours continued all over social media. Megan Thee Stallion had to shut them down by tweeting:
"Why y'all want me to be a hoe so bad? LOL I've only dated onle person, y'all know about, all that other shit is RUMOURS/LIES….I ain't addressing shit else bye."
Megan Thee Stallion and Tory Lanez's relationship
Speculations that rappers Megan Thee Stallion and Tory Lanez were dating began circulating in April 2020. The two spent a lot of time together and were often seen at each other's houses during the COVID-19 pandemic. It was alleged that Megan Thee Stallion and Tory Lanez were secretly dating. They reportedly kept their relationship on the low due to concern for Megan Thee Stallion's public image. Things took a bad turn when Tory Lanez allegedly shot Megan.
About Megan Thee Stallion shooting
In July 2020, Tory Lanez allegedly shot Megan Thee Stallion in the foot. Megan Thee Stallion claimed that she was in Lanez's car with him, his bodyguard and her friend, Kelsey Nicole and that the four of them were having an argument. Megan, who was in the front seat, claimed that she left the car at one point and that Tory Lanez shot her through the car's back window. It was also reported that Tory Lanez shouted, "Dance, bitch, dance" as he fired the gun.
Lanez was charged with carrying a concealed and loaded weapon. He was later released on bail. On his DAYSTAR album, Tory Lanez shaded Megan and accused her of trying to set him up.
He rapped:
"Girl you had the nerve to write that statement on that affidavit, knowing I ain't do nothing but I'm coming at my truest."
In a dramatic turn, Tory Lanez said he considered Megan Thee Stallion a friend despite the shooting incident and his felony charge.
He said:
"I don't ever wanna come off like I'm here to bash this girl or I'm here to talk down about this girl or ever be at a place where, like, I'm disrespecting her, because to me, as a person, she's still my friend. No matter what, even if she doesn't look at me like.that, I lol at her like she's still my friend."
In response, Megan Thee Stallion tweeted:
"This nigga genuinely crazy."
Megan Thee Stallion and Pardison Fontaine's relationship
Rappers and songwriters, Megan Thee Stallion and Pardison Fontaine reportedly began dating in October 2020. Their relationship was confirmed in February 2021 on an Instagram Live session where Megan Thee Stallion finally opened up about dating Pardison.
She said:
"I didn't like what they was trying to say about Pardi. Cause he's so calm and so sweet and very protective … that's my boo and I really like him. I never said hot girls can't have boyfriends. Yeah, he my boyfriend."
The couple made their red carpet debut at the iHeartRadio Music Awards in 2021. They were also seen together at the BET Awards 2021.
Rumours of a breakup between Megan and Pardison Fontaine started circulating when fans discovered that Megan had deleted all pictures of Pardison from her Instagram. There were also abuse allegations suggesting that Megan was "an abusive and mean drunk" who put her hands on her boyfriend, Pardison. However, Pardison shut down the domestic abuse allegations by writing on his Instagram stories:
"Stop this cap nobody putting hands on nobody (at least not in that way). Been seeing the breakup rumours and was letting y'all imaginations run. But y'all getting too crazy. Ain't give niggas a story so they made one. We really been on it double time."
All seems to be well in their relationship at this time as they are still together and appear to be going strong.
About Megan Thee Stallion's children
As of May 2022, rapper Megan Thee Stallion does not have any children of her own. However, she is a dog mom and she often refers to her dogs as her children. Megan's most popular dog is a French bulldog named 4oe (pronounced as four).
She said about her dog, 4oe:
"The next beautiful thing that I cannot live without is my son, 4oe. He was a gift and you know he's just been my little blessing ever since."
The rapper also has two other French bulldogs, Dos and Oneita; a pitbull named 5ive (pronounced as five), a merle dog named Six and a Cane Corso named X.