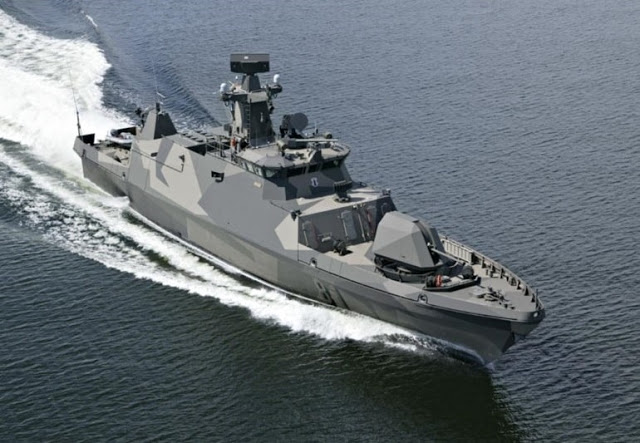 Nigeria's newest warship NNS Unity is reportedly sailing towards Gambia now.

In a new report by BBC, the NNS Unity, is sailing towards The Gambia ahead of a possible military intervention over Jammeh's refusal to handover to President-elect, Adama Barrow.
The report further claimed a military source hinted that the NNS Unity is currently sailing off the coast of Ghana after leaving from the commercial capital of Lagos.
In the same vein, Senegal is reportedly preparing ground troops ahead of Thursday's deadline should Jammeh refuse to stepdown and handover to Barrow.
Nigeria's President Muhammadu Buhari has been leading mediation efforts to persuade Jammeh to hand power to Barrow, who defeated him at the December 1, 2016 election.
On Monday, January 16, 2017, four ministers and heads of top government agencies in the Gambia resigned from Jammeh's cabinet.
However, the Nigerian Military headquarters had denied plans of launching an attack or preparing the army to intervene should Jammeh refuse to step down.
Meanwhile, Yahya Jammeh has declared a 90-day state of emergency in the Gambia, only a day before his official mandate ends.
He decried "extraordinary" foreign interference in his country's affairs and December's election.