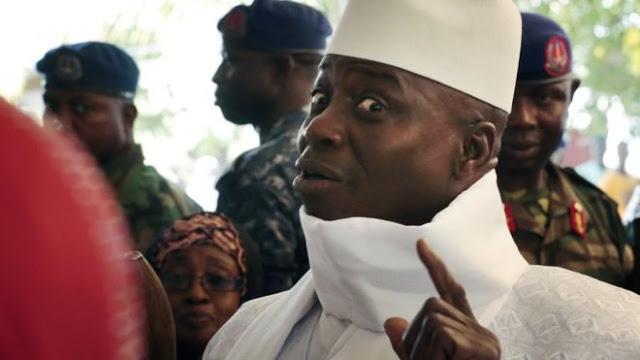 Gambia's authoritarian president who has ruled the country for 22 years has suffered a surprising defeat in the country's general election.

Yahya Jammeh will be replaced by a property developer, Adama Barrow, who won more than 45% of the vote.
More shockingly, Mr Jammeh, who came to power in a coup in 1994 has conceded defeat.
The Gambia has not had a smooth transfer of power since independence in 1965.
A devout Muslim, Mr Jammeh, 51, once said he would rule for "one billion years" if "Allah willed it".
"It's really unique that someone who has been ruling this country for so long has accepted defeat," Mr Njie, the electoral commission chief, told reporters.
The unseating of an incumbent president is not the usual way of politics in Africa – but it's becoming popular in West Africa at least, with Muhammadu Buhari unseating Goodluck Jonathan in Nigeria just last year.
President Jammeh's defeat comes as a huge surprise. Despite a surge of support for an opposition broadly united behind one candidate, most people did not expect Jammeh to give up power easily.
Hopes weren't high for a peaceful transfer of power, especially with a crackdown on opposition leaders months before the polls, the banning of international observers and post-election demonstrations, and then the switching off of the internet.
Human rights groups have accused Mr Jammeh, who has in the past claimed he can cure AIDS and infertility, of tyranny and abuses.
Several previous opposition leaders are in jail after taking part in a rare protest against him in April.
***
Image credit – AP