by Staff writer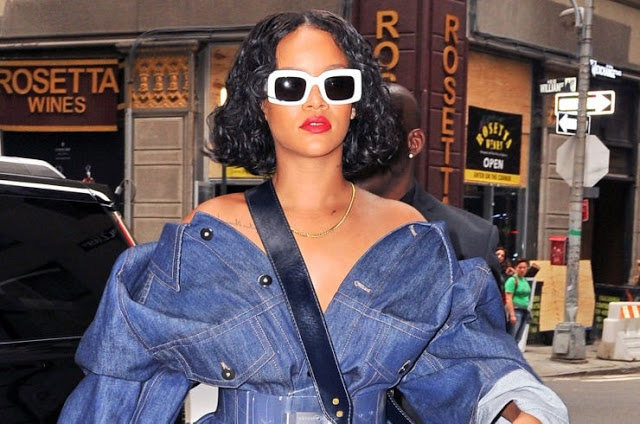 It is no longer news that when it comes to fashion, playing it safe is never an option for Rihanna.


From no-bra tops to gigantic sleeves, Rihanna has continued to prove style to be truly a personal affair.


While we are yet to get over her Met ball masquerade outfit, below are pictures of the style queen in New York donning a strangely oversized denim jacket and wide jeans that had people around asking if she slept over at Rick Ross's.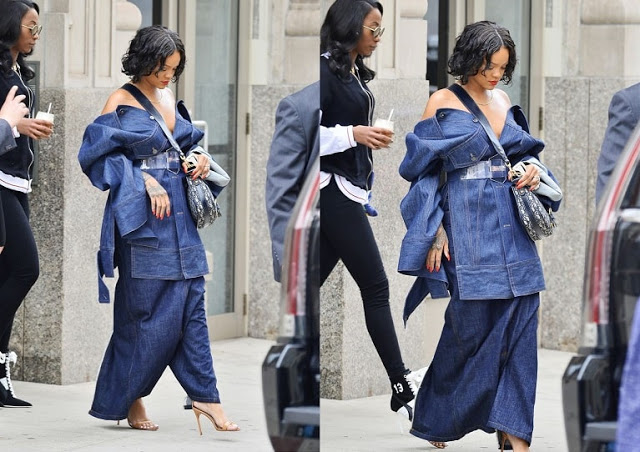 Rihanna in New York City in an off-the-shoulder denim jacket and capacious jean skirt.


***