by Staff writer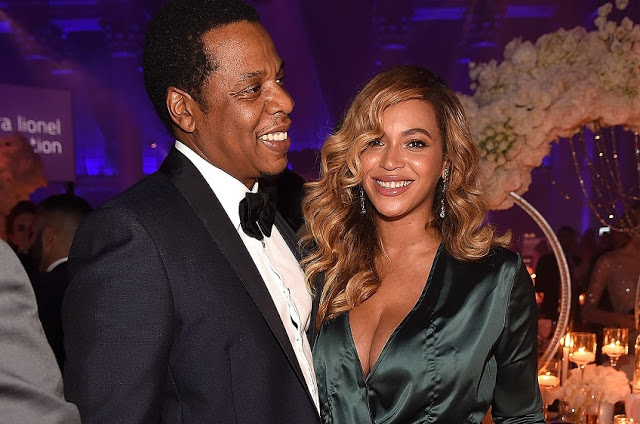 Seems we all have Beyoncé to thank for JAY-Z's return to the Grammy Awards.

While accepting the 2018 Salute to Industry Icons Award during the pre-Grammy gala held at Sheraton Time Square on Saturday, the rapper revealed:

"I'm gonna say a lot of things tonight, but it's all coming from a place of honesty.

"My introduction to the Grammys were, aside from seeing them on TV and seeing Quincy Jones and Michael Jackson and Stevie Wonder and all those guys inspiring [me] to do what they did, was 1998.

"I had an album called Vol. II. You like that album? And I was nominated for some awards. There was another guy. His name was DMX, and he had released two albums the same year, they did like 900,000…The same year, he had released two albums, and he wasn't nominated for any Grammys."

The 48-year-old rapper — who's nominated for eight Grammys this year — continued:

"I actually boycotted the Grammys that year!"

According to Jay-Z, he didn't come back until 2004, "when a beautiful young lady, whom I love dearly, had a solo album, and it was the breakout — she was nominated."

Continued the rapper, "My first time coming back, six years later, [was] for the Crazy in Love album with the beautiful Miss Beyoncé!"

Jay-Z added that part of the reason why he decided to end his boycott of the awards ceremony was because:
"I realized, man, all this is super subjective, and everyone's doing their best, and the Academy—they're human, like we are, and they're voting on things that they like; it's subjective. And we believe in it because we do."

"We can pretend that we don't care, but we really care—we care because we see the most incredible stand on those stage, and we aspire to be that. So I realized: I had to be there. That is the idea, for us to all get involved and to push this thing further," he added.

"No matter what happens at the Grammys, it's going to be what it is: Bob Marley's gonna be Bob Marley whether he's nominated for a Grammy or not.
"Tupac is gonna be Tupac. Biggie is gonna be Biggie. That's true. But in this industry, we have to… the things that we hold and we love and we treasure, that we respect, we have to get involved. I stand here on the shoulders of all these beautiful people."

The 60th annual Grammy Awards, hosted by James Corden, are broadcast live from Madison Square Garden in New York City on CBS starting at 7:30 p.m. ET on Sunday.