by Staff writer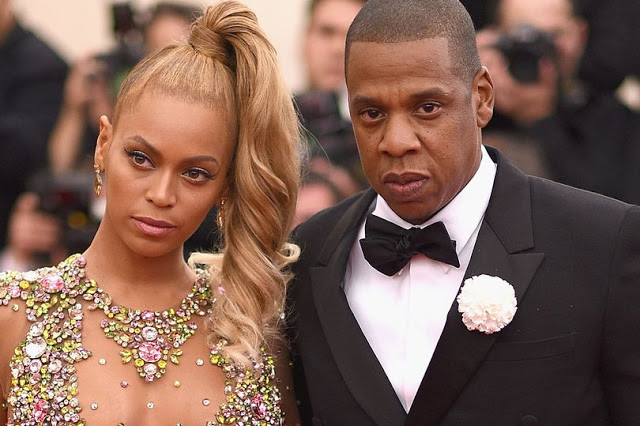 After revealing some of his most personal secrets on latest album 4:44, Jay Z has dropped another bombshell about his marriage to Beyoncé.

On Monday, the rapper released a 'footnotes' video for the title song while also sitting down for a chat with fellow celebrities including Chris Rock, Will Smith, Kendrick Lamar, Jesse Williams and more.
Released on Tidal on Monday, the group talked frankly about love, relationships and what it's like to date in the public eye.
Speaking about his marriage to the Halo star, Jay Z found himself revealing more personal details about the difficulties they've faced.
"This is my real life," he said. "I just ran into this place and we built this big, beautiful mansion of a relationship that wasn't totally built on the 100 percent truth and it starts cracking."
He continued: "Things start happening that the public can see. Then we had to get to a point of 'OK, tear this down and let's start from the beginning.' It's the hardest thing I've ever done."
He also admitted he once begged his wife to not leave a holiday they were on, realising the error of his ways.
"I was on a boat, and I had the best time," he said. "I was like, 'Man, this is great.' Then she had to leave. I was, like, crushed. 'Man, I don't even feel like this. What is happening to my body right now? I don't even feel like this. Did I just say… 'Don't leave'?"
Elsewhere in the chat, he also revealed that the key to the marriage has been honesty.
"We've been in that space where we just got to the place that in order for this to work, it can't be fake – not once. I'm not saying it wasn't uncomfortable because obviously it was, but because we've been doing it for so long it was less uncomfortable."
The latest confessions come after he appeared to admit to extensive cheating on Beyoncé on the album.
Lyrics on the rapper's first record in four years seemingly confirmed the rumours that emerged following the release of his wife's critically acclaimed visual album Lemonade last year.
On the title track of the new album, Jay Z repeatedly apologises for past indiscretions , while on another, Kill Jay Z, he addresses the 2014 Met Gala where Beyoncé's younger sister Solange launched herself at him in a lift.
On 4:44 he sings: "If my children knew, I don't even know what I would do.
"If they don't look at me the same I would probably die of all the shame."
More lyrics include: "I apologise, often womanise, took my child to be born, see through a woman's eyes. Took for these natural twins to believe in miracles. Took me too long for this song. I don't deserve you."
He also admits he "toyed with your emotions because I was emotionless".
Jay adds: "What good is a menage a trois when you have a soul mate?"
When Solange was caught on CCTV beating Jay in the Met Gala lift while Beyoncé quietly ignored the drama just inches away – was also referenced in Kill Jay Z when he raps: "You egg Solange on knowing all along all you had to say was you was wrong.
"You almost went Eric Benet. Let the baddest girl in the world get away. I don't even know what to say, n****r never go Eric Benet."