by Staff writer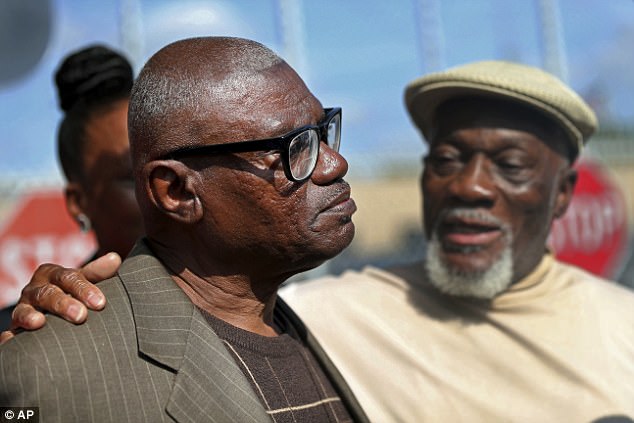 Wilbert Jones, now 65, was just 19 when police arrested him on suspicion of abducting a nurse at gunpoint from a Baton Rouge hospital's parking lot and raping her behind a building on the night of October 2, 1971.

Jones was convicted of aggravated rape at a 1974 retrial and sentenced to life in prison without the possibility of parole.

Imprisoned for nearly 50 years after being found guilty of kidnapping and sexually assaulting a nurse, Jones was finally released in 2017 after a judge overturned his conviction.

The state's case against Jones "rested entirely" on the nurse's testimony and her "questionable identification" of Jones as her assailant, the judge has said.

The nurse, who died in 2008, picked Jones out of a police lineup more than three months after the rape.

But she also told police that the man who raped her was taller and had a "much rougher" voice than Jones had.

Jones' lawyers claim the nurse's description matches a man who was arrested but never charged in the rape of a woman abducted from the parking lot of another Baton Rouge hospital, 27 days after the nurse's attack.

The same man also was arrested on suspicion of raping yet another woman in 1973, but was only charged and convicted of armed robbery in that case.

Judge Anderson said the evidence shows police knew of the similarities between that man and the nurse's description of her attacker.

Wilbert Jones didn't show any visible reaction when State District Court Judge Richard Anderson approved his bail, saying the case against Jones was "weak, at best" and that authorities withheld evidence that could have exonerated Jones decades ago.

Jones' family members embraced one another and fought back tears outside the courtroom.

As Wilbert Jones emerged from prison, free for the first time in more than 45 years, he was asked by a reporter if he harbors resentment against the authorities who withheld evidence in his case all those years ago.

"I forgave and I forgive," Jones said, citing his faith in God for giving him hope during his incarceration, and helping him focus on the future.