by Staff writer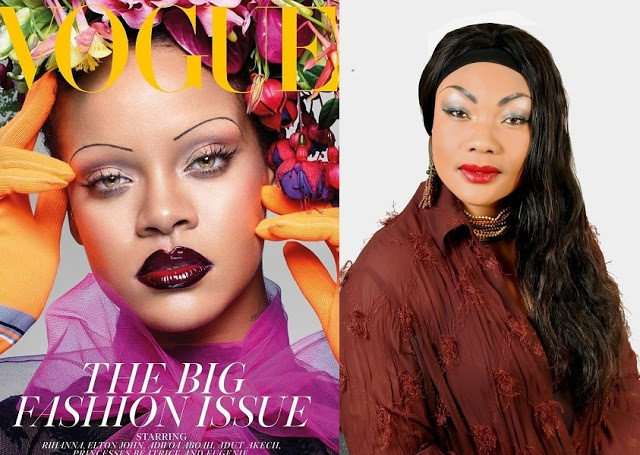 Rihanna just made history by becoming the first black woman to appear on the cover of British Vogue's September issue.
Like the publication's U.S. edition, the September issue is the most prestigious edition of the fashion magazine.

On the cover and throughout the inside shoot, the singer's eyebrows stood out.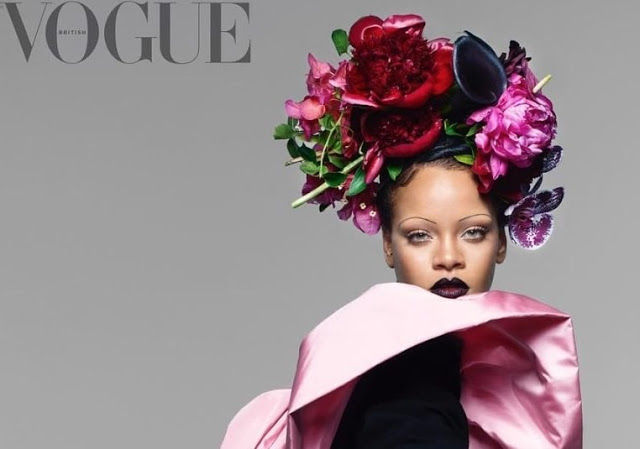 They are super thin and appear to have been penciled on, leading many Nigerians to believe the singer must have copied the idea from popular Nigerian actress, Eucharia Anunobi, who is well known for wearing similar brows.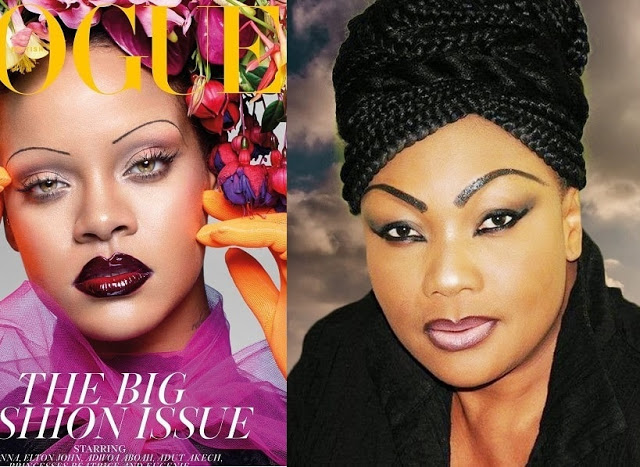 While many are still confused by who inspired whom for the beauty aesthetic, pin-thin eyebrows actually hark back to a classic – and long-forgotten – 90s beauty trend which has been seen on the likes of Gwen Stefani and Drew Barrymore!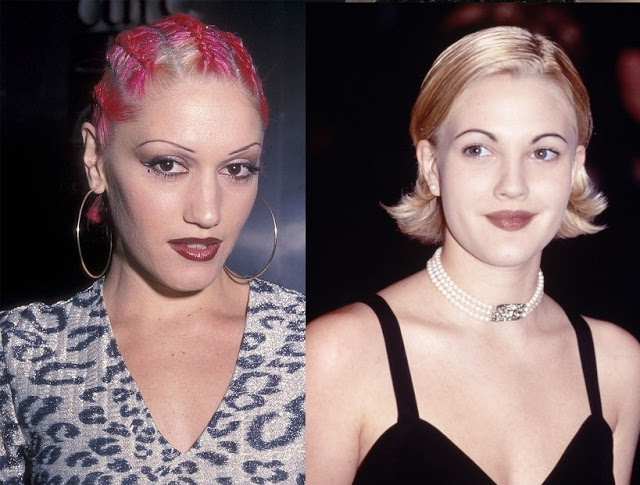 Perhaps the fashion trend is set to make a comeback, given Vogue's reputation as a global fashion bible.