by Staff writer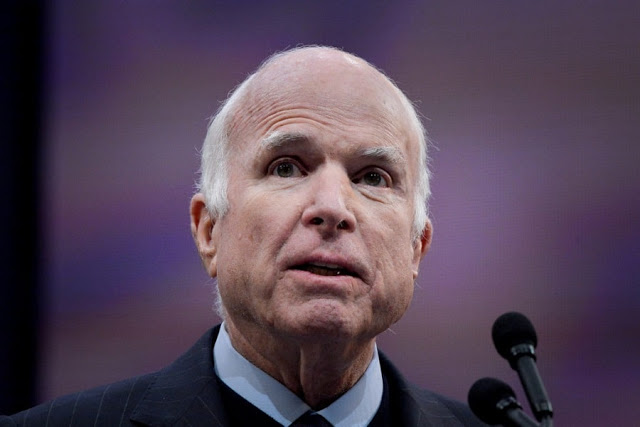 Veteran US senator and former presidential candidate John McCain has died after battle with brain cancer.
McCain's office says the 81-year-old died with family members at his side after he ended treatment last week.

His death comes after his family said he had chosen to end his medical treatment for brain cancer.
President Donald Trump who continually criticized John McCain right up until the ailing senator announced that he was ending medical treatment for brain cancer has shared his condolences.
"My deepest sympathies and respect go out to the family of Senator John McCain. Our hearts and prayers are with you!" he tweeted.
However, people close to Senator McCain told the White House that the late senator did not want President Trump to attend his funeral and would like Vice President Mike Pence to come instead, NBC News reports.


McCain, who ran against Barack Obama in 2008, reportedly had all the details of his funeral planned when he decided to end his treatment.